Attracting top talent to your company is essential for any business to thrive. One of the best methods to accomplish this is through job recruitment advertisements. You can place these advertisements on job boards, social media, or even in local newspapers and magazines.
However, with so many companies competing for top talent, it's important to make your recruitment advertisements stand out. This article highlights ten job recruitment advertisement ideas that will help you attract top talent to your company.
What is a Recruitment advertisement?
The job market is constantly evolving, and recruitment advertising helps to remain competitive in today's marketplace. A recruitment advertisement is a form of advertising designed to help you get the perfect job candidate.
These ads are often seen on websites that are focused on finding suitable candidates for job roles. Recruitment ads are used for everything from recruiting for an open position to career coaching, job websites, and job fairs.
Types of Job Recruitment Advertisements
Job recruitment advertisements come in various formats and can be used to reach candidates through different channels. Some common types of job recruitment ads include:
Online job boards and job search websites
Social media posts and ads
Print ads in newspapers or industry publications
Radio or TV ads
Billboards or other outdoor advertising
On-campus recruiting at colleges and universities
Job fairs and career events
These job recruitment ads are effective in reaching out to a broad range of potential candidates.
10 Job Recruitment Advertisements Ideas
1. Use a Compelling Headline
The headline of your recruitment advertising is the first thing that candidates will see, so it's essential to make it catchy and attention-grabbing. Consider using a question or a statement that inspires curiosity and makes candidates want to learn more about the opportunity.
2. Include a Clear Job Description:
A clear and detailed job description will help candidates understand precisely what the role entails and the required skills and qualifications. Include information about the job duties, responsibilities, and necessary experience or education.
3. Highlight Your Company Culture:
Candidates want to work for companies that align with their values and beliefs. In your recruitment advertisement, highlight the unique aspects of your company culture and what makes your company a great place to work.
4. Offer a Competitive Salary and Benefits:
While salary and benefits alone won't necessarily attract top talent, they are important considerations for many candidates. Include information about your salary and benefits package in your recruitment advertisement.
Potential candidates want to know what it's like to work at your company, so include employee testimonials in your recruitment advertisement. These can be quotes or video testimonials that highlight the positive aspects of working at your company.
6. Use Visually Appealing Graphics and Images:
A visually appealing recruitment advertisement is more likely to catch candidates' attention. Use high-quality graphics and images to make your advertising stand out.
7. Include Information About Growth and Development Opportunities:
Many candidates are looking for opportunities to grow and develop their careers. In your recruitment advertisement, highlight any professional development programs or training opportunities available to employees.
In your recruitment advertisement, share your company's mission and values to help attract like-minded candidates.
9. Offer Flexible Work Arrangements:
More and more candidates are looking for flexible work arrangements, such as the ability to work from home or have flexible hours. If your company offers these types of arrangements, be sure to highlight them in your recruitment advertisement.
10. Use Social Media to Your Advantage:
Social media is a powerful tool for reaching a large audience and can effectively promote your recruitment advertisements. Consider using platforms like LinkedIn, Twitter, and Facebook to get a wider pool of candidates.
By using these recruitment advertisement ideas, you'll be well on your way to attracting top talent to your company. Remember to keep your advertisement clear, concise, and visually appealing and highlight the unique aspects of your company culture and growth opportunities. With the proper recruitment advertisement, you'll be able to attract the best candidates to your company and build a solid and successful team.
Tips for Writing Effective Job Recruitment Ads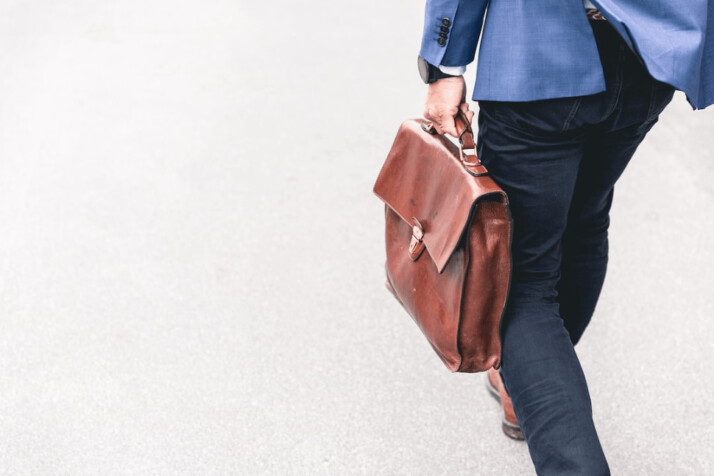 Here are pointers for writing an effective recruitment advertisement:
1. Clearly Outline the Responsibilities and Duties of the Role
Candidates want to know what they will be doing on the job. Be as specific as possible.
2. Highlight the Unique Aspects of the Job:
What makes this position different from others? Is there room for growth or advancement? Let candidates know what sets this job apart.
3. Mention Any Special Qualifications or Skills Required:
Be sure to mention any specific qualifications or skills that are necessary for the job in the ad.
4. Use Bullet Points to Organize the Information:
This makes the ad easier to read and more visually appealing.
5. Include Information About the Company:
Candidates want to know what it's like to work for your company. Be sure to include some background information and a company overview.
8. Use Active Language:
Avoid passive language and use action verbs to make the ad more engaging and exciting.
9. Include a Call to Action:
End the ad with a clear call to action, such as "apply now" or "send your resume to [email address]."
10. Proofread for Spelling and Grammar Errors:
Nothing turns off a candidate more than an ad with errors, so be sure to proofread carefully before publishing.
Job Recruitment Advertisements Template
Title: [Position] Wanted: [Number] Dynamic and Talented [Professionals/Individuals]
Body:
Are you a dynamic and talented [professional/individual] looking for a new opportunity? Do you want to work with a company that values creativity and innovation? We are seeking [number] [professionals/individuals] to join our team and aid us in achieving our objectives.
As a [position] at our company, you will have the opportunity to:
[List some responsibilities or tasks of the position]
[List some additional benefits or perks of the position]
We are looking for [professionals/individuals] who have the following:
[List some required qualifications or experience for the position]
[List some desirable qualities or skills for the position]
If you're interested in this exciting opportunity, please tell us why you'd be a good fit for our team.
Job Recruitment Advertisement Examples
Example 1
"Join our team of Professional Mermaids/Mermen and make a splash in the event industry!
Are you a strong swimmer with love for the ocean? Do you have a flair for performance and creativity? If so, we would like you to join our team as a Professional Mermaid/Merman!
In this role, you will entertain and engage guests at events such as corporate parties, children's birthday parties, and more. You will also be responsible for performing mermaid-themed shows and photo shoots.
To succeed in this role, you need a strong sense of showmanship and be able to work well in a team. You must also be able to swim comfortably in both a pool and open water.
If you are set to make a splash and bring joy to others, we encourage you to apply for this unique and exciting opportunity. Please submit a resume and a short video showcasing your swimming and performance skills."
Example 2
"Seeking a Creative Ninja to lead our marketing campaigns and slay the competition.
Are you a marketing pro with a passion for creativity and innovation? Do you have a proven record of developing successful campaigns that drive results? If so, we want you to be a part of our team of Creative Ninjas!
In this role, you will spearhead the development and execution of marketing campaigns across a variety of channels. The rest of the marketing team will review and develop creative concepts and then implement them.
You must also have a strong portfolio of past campaigns that demonstrate your ability to drive results.
If you're looking to take your marketing career to the next level and make an impact, apply today. Kindly submit a resume, cover letter, and a portfolio of your past work."
Example 3
"Are you a foodie that loves cooking? Become our next Head Chef and lead our culinary team to success.
Are you a culinary artist with love for creating delicious dishes? Have you ever led a team in a commercial kitchen? If so, we want you to be a part of our team as the Head Chef!
We need you to oversee kitchen operations and lead chefs to create mouthwatering dishes. You will also develop menu sets, manage inventory, and ensure food safety standards are met.
This requires a passion for food and cooking, excellent leadership skills, and an understanding of kitchen operations.
If you are ready to lead our team to success and take your culinary journey to the next level, please apply.
Mistakes to Avoid When Creating a Recruitment Ad
Here are some things to avoid when creating a recruitment advertisement:
Avoid using jargon or industry-specific language that may not be familiar to all potential candidates. Instead, use clear and concise language that can be easily understood by a wide audience.
Avoid using overly corporate or formal language. Instead, use a friendly and approachable tone to make the advertisement more inviting.
Avoid using too much text. Instead, use bullet points or short paragraphs to make the advertisement easy to read and scan.
Avoid using generic or vague language. Instead, be specific about the skills and qualifications that you are looking for in a candidate.
Avoid using unprofessional or inappropriate images or graphics. Instead, use appropriate and professional visuals to complement the advertisement.
Avoid using a one-size-fits-all approach. Instead, tailor the advertisement to the specific role and company culture to make it more appealing to the right candidates.
Conclusion
Effective job recruitment advertisements are essential for attracting top talent to your organization. You can reach a diverse pool of potential candidates with a variety of tactics and approaches, and find the right fit for your company.
Some advertising campaigns tips include creating visually appealing ads, highlighting company culture and using social media. By implementing these strategies and continuously refining your approach, you can effectively promote your job openings and find the best candidates for your organization.
Explore All
Write Recruitment/Job Advertisement Articles