Writing effective job postings is crucial for recruitment because it allows top candidates to work with your company. You'll need to learn how to write better job postings to stand out from job boards.
This article provides readers with everything they need to write a job post that can effectively advertise a job vacancy. First, let's start with a few fundamentals.
What is a Job Posting?
A job posting describes the qualifications, duties, and responsibilities required for a specific job. It includes details like:
The Job Title
Job Location
Salary range
Job Requirements
Job Responsibilities
Benefits
Additionally, it should capture the company's culture and appeal to potential employees who match its values.
A good job posting is comprehensive and interesting enough to attract top talent. It provides detailed information necessary for job seekers to determine their suitability for the role.
Why is it Important?
Effective job postings are essential to the success of any modern business. Quality hires are key to a thriving organization, and effective job postings can help secure the right people for the job.
With an engaging, informative post, potential applicants will know what your business stands for and what is expected from them. By communicating clear expectations with quality language that conveys emotion, companies can identify and recruit talent who match their organizational values and culture.
Furthermore, utilizing well-crafted posts can help businesses reach more qualified candidates by targeting specialized keywords. This helps them attract ideal prospects. Effective job postings increase the chances of bringing in talented individuals whose contributions can lead to positive growth.
Tips for Writing Effective Job Postings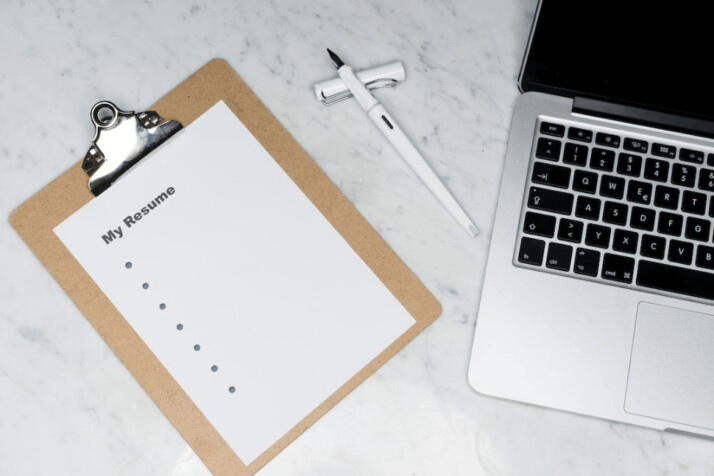 Craft an Attractive Job Title
Make sure to create a job title that will pique the interest of potential applicants and accurately reflect the position. The title should be both descriptive and compelling so that it draws in qualified candidates with the right skill set for your open positions.
Describe the Role Clearly and Precisely
Job postings should provide clear expectations on what a successful candidate must do to excel in the role. Be sure to highlight the duties associated with the position as well as any important qualifications or certifications required to perform effectively.
Provide Insight into Your Organization
Use your job postings as an opportunity to educate potential applicants about your organization and its culture. Mentioning elements like company values and mission statements can help attract people who are more likely to stay at your organization longer.
Showcase Benefits and Perks
Explain the advantages of working with you by highlighting benefits such as vacation time, health insurance coverage, flexible work hours, etc.
This helps make your company appear attractive compared to other employers.
Utilize Keywords Wisely
Potential applicants often use keywords when searching for jobs online, so it's important to include relevant terms throughout the job posting. This makes it easier for search engines to rank you higher in results pages, thus allowing more candidates to apply for your open roles.
Effective Job Posting Examples
Example A
We're Looking For a Creative Copywriter To Add Their Unique Voice!
Are you looking for an opportunity to add your unique voice and writing expertise to our team? We're hiring a copywriter with a knack for crafting compelling narratives in the board area, with a focus on making every sentence feel human. Your role will be integral to developing persuasive marketing campaigns that sell our product and set us apart from the competition.
Our organization strives to create a positive work environment where everyone feels like they can contribute their ideas and make an impact. You'll be working closely with our recruitment team to review applications, talk to candidates, and think critically about our hiring process. Plus, you'll have access to amazing tools and resources to help drive your creative thinking.
If this sounds like the perfect career opportunity, come try it out! Feel free to reach out and contact us with any questions or inquiries; we'd love to hear from you. So get ready to start your journey toward taking your career in writing to the next level.
Example B
Are you ready to join us and take your Recruitment Specialist career to the next level? We are looking for a talented individual to fill this exciting role!
You'll be tasked with reviewing applications, conducting interviews, and onboarding new staff members. You will also collaborate with Human Resources and Marketing teams to strategize on sourcing methods and hiring strategies.
This position offers a competitive salary package, along with options for advancement.
If you can relate to applicants to find the right fit for our company, we'd love to hear from you! We need someone who can add fresh perspectives to the recruitment process and is comfortable talking about it with potential hires. Our ideal candidate should have experience with applicant tracking systems, research skills, and knowledge of industry best practices when it comes to hiring processes.
Come join us and set yourself up for success by bringing your A-game to the table. Feel free to contact us if you think that this job post suits your area of expertise or simply want more information. Let's talk about how you could contribute to the growth of our company by leveraging your writing tips and recruiting tools!
In Summary
Writing effective job postings is a key skill that every recruiter must understand. It's a simple way to get prime candidates to consider working with you. It will also improve the quality of your job listing, which aids in recruiting top talent.
While our tips won't make you an expert in writing job posts, they will help you establish good habits. It's a great way to start improving your hiring process and contribute to company success.
Explore All
Write Recruitment/Job Advertisement Articles