Many reasons may necessitate the need to rewrite or rephrase your writing. Perhaps you want to make it sound more professional and polished, or maybe you need to revise it to fit the specified writing style. You can either rephrase sentences online or do it manually. 
The manual way is to sit at your desk and spend long hours perusing the text sentence by sentence. The easier and more recent way is to use a paraphrasing tool online. An online paraphrasing tool that makes a writer's workflow more seamless might sound like an overreach.
However, it isn't. This article takes a deep dive into the world of online AI paraphrasing tools. You'll understand how these tools work and why they are the best means of paraphrasing sentences.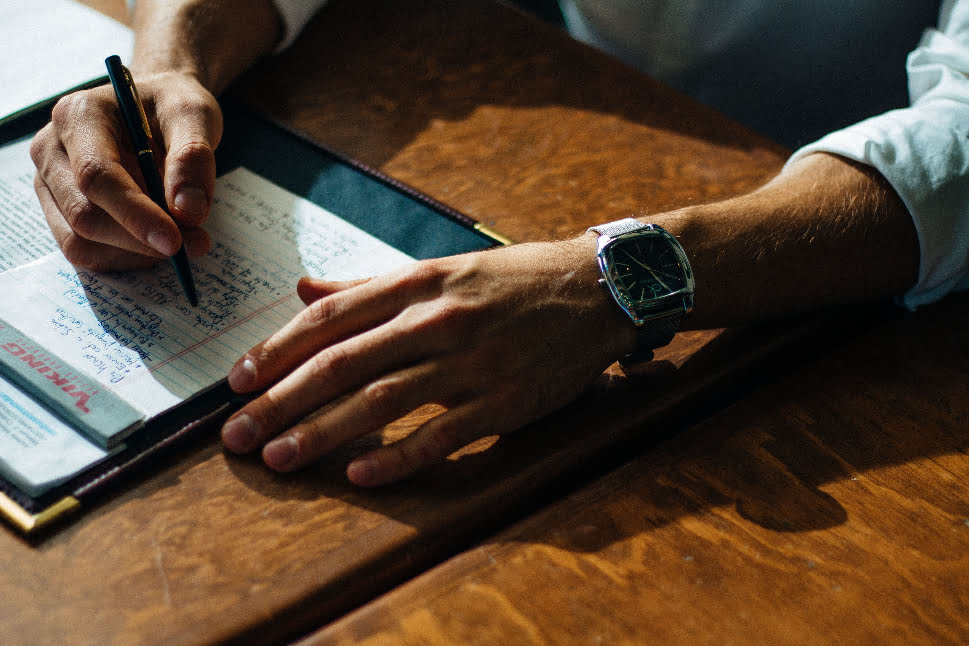 The Fundamentals of Sentence Paraphrasing Tools
Artificial intelligence lies at the heart of how these paraphrasing tools work. Artificial intelligence entails teaching human intelligence to machines and robots. The ultimate aim is to make them accomplish tasks that usually require human intelligence. 
In the case of paraphrasing tools, the aim is to make them reconstruct sentences with the click of a button. More importantly, they must be able to maintain the meaning while at it. This way, writers and students can rest easy knowing that they will get quality outputs from the software.
These tools use multiple approaches to generate a better text out of your input. They could alter the sentence structure or reorder the words. Some simply use synonyms, swapping out words with their corresponding synonym. 
Why Rephrase Sentences Online?
A sentence rephrasing tool has a lot of benefits, including the benefit of having a thesaurus at your beck and call. The real question is, how do these tools benefit you? Take a look:
1. Saves Time
Before going into more intricate benefits, the most obvious benefit of an AI paraphraser tool is that it saves time. Imagine poring over your essay and rephrasing each sentence. That's a whole lot of time wasted. When you choose a paraphrasing tool, you're saving a lot of time for other tasks.
2. Makes Your Text Unique
If your text is beginning to sound too similar to other people's work, there's a problem. You can be accused of plagiarism, and your professor would be disappointed. Even though you didn't copy the text word for word, nobody will listen. Plagiarism is considered one of the worst forms of academic dishonesty.
Away from academia, online content should also be free of plagiarism. If the content on your website or blog looks too similar to others, you'll be considered a copycat. Search engines de-rank your content, and you're left scampering to change the negative perception. An easy way to prevent this is by using an AI rephrasing tool. Using various sentence rewriting techniques, these tools make your text look more original.
3. Built-in Grammar Check
Depending on the paraphrasing tool you use, you also get the added benefit of checking your text for grammar. You get to kill two birds with a stone – a sentence rephraser and a grammar checker.
4. Cuts Down Fluff
Paraphrasing tools help you create more readable content by cutting down the fluff. This means your sentences are more pleasant to read and keep readers glued. These sentence rewriting and paraphrasing tools are an effortless way to create unique and catchy sentences.
Unlike regular sentence fixing software that focuses on the grammar of the language, sentence paraphrasing software is more focused on content. In the same vein, these tools can also reword your sentences to make them longer.
Downsides of Paraphrasing Tools
Admittedly, paraphrasing online is essential to improving your online writing and creating unique content. However, there are a few downsides.
The first is that they typically come at a high price. If you don't constantly need these tools, the price could be a turn-off. Of course, there are free paraphrasing tools. But such tools bombard people with loads of ads that mar the user experience.
Also, some tools are not accurate and don't consider the sentence structure and context when paraphrasing. This could alter the idea and meaning of the sentence. The major cause of this issue is that these tools rewrite paragraphs by simply switching words for their synonyms.
All in all, it is best to avoid such tools and opt for more reliable ones that provide quality output.
Finally, these paraphrasing tools require an internet connection to process the information users input. Thus, you can't use them without a stable internet connection.
The Best AI Paraphrasing Tools
INK
INK is an SEO-focused AI writing assistant that helps you create blog posts and articles optimized for search engines. It has different tools that can rephrase sentences online. Its rewrite tool offers users the chance to rewrite their sentences in normal, casual, and formal tones. You can also use the "simplify" and "expand" features to reduce sentence length or expand it.
INK is available as a Chrome extension and can be downloaded on Windows, Linux and macOS.
QuillBot
QuillBot is one of the best rewriting tools. Although it has a lot of features, the paraphrasing feature stands out. QuillBot uses various techniques to ensure that the paraphrased content is unique.
The process is simple, and the result is high-quality. This online paraphrasing tool has several rephrasing modes. Some are available on the free plan for users to try out. The paid plan grants access to all modes.
Linguix
Linguix is another AI writing aid with many parts. The paraphrasing tool is one of the free tools they offer. It allows you to generate new text with minimal effort. Users only need to select the sentence they want to paraphrase.
Apart from these three, other online AI software that offers paraphrasing services includes:
Grammarly
Paraphrase Tool
Copy.AI
Conclusion
Online sentence rephrasers are tools that make writers' jobs less stressful. A sentence rephraser is a simple rewriter that can be easily accessed with the click of a button.
These tools are becoming more popular because they offer several benefits to users.They help students avoid sanctions related to plagiarism. They help content writers to give their content a breath of fresh air.
Frequently asked questions
What is the best paraphrasing tool for academic writing?
QuillBot. It uses cutting-edge AI technology. There are millions of people who consider it to be the most effective paraphrasing tool out there. There is no paraphrasing in this tool, so it can be used to check for grammar and summarize works.
Is there a website to rephrase sentences?
The QuillBot paraphraser allows you to write more quickly, faster, and smarter. With just a button click, our paraphrasing tool will rephrase your sentence, paragraph, essay, or article to change it to your liking, with many options available to customize and perfect the text.
What app is similar to QuillBot?
Paraphrasetools.com offers a free service. QuillBot, WordFlood, Spinbot.com, and Paraphraser are other great apps. QuillBot paraphrasing tool, which features many modes such as Formal, Fluency, and Simple.
Does Grammarly do paraphrasing?
An artificial intelligence paraphrasing tool that helps writers communicate more effectively. Globally, millions of users believe Grammarly helps them keep their texts, social media posts, and documents simple, error-free, and impactful.
What is better than QuillBot?
Grammarly
Spinbot
Project Topics
Rewriter Tools
Paraphrasing Tool
Jasper AI
Paraphraserio
Article Rewriter Tool
Which is the best paraphrasing tool online?
QuillBot. QuillBot, one of the most popular paraphrasing tools, is widely regarded.
Plagiarism Detector
Paraphrase Online
Duplichecker
CleverSpinner
Spin Rewriter
Wordtune
Paraphrasingio
Can paraphrasing beat Turnitin?
Is Turnitin capable of detecting paraphrasing? If done well, it is unlikely to detect paraphraphrase since the new paraphrased is similar to the original word-to-word source. However, poorly paraphrased texts are more likely to be blocked and flagged as plagiarism.
Is Spin rewriter better than QuillBot?
Each product is effective at rewriting content for content. In addition to its features, QuillBot is also more flexible and user-friendly. QuillBot's additional summary can help you write more concise sentences. QuillBot also lets you enhance your content in seven different rephraser modes.
Can turnitin detect QuillBot?
QuillBot not detected by Turnitin. This is caused by Turnitin's algorithms not detecting paraphrasing very well. Similar grammatical patterns, phrases, and sentence structures are found instead. When QuillBot paraphrases content, it makes it look unique and is harder for Turnitin to detect matching text.
How good is QuillBot?
Overall rating "Quillbot is the best software to avoid plagiarism and paraphrase texts you came across on the internet.".
What is the best paraphrasing tool 2022?
Content Professor. Pricing: $19.95/month.
SmallSEOTools provides an easy paraphrasing tool. Pricing: FREE.
DupliChecker Pricing: $20/month
Clever Spinner. Pricing: $9.90/month.
Spinbot Pricing: $10/month
Chimp Rewriter. Pricing: $15/month.
Spin Rewriter. Pricing: $47/month.
WordAI
Are paraphrasing tools cheating?
The use of paraphrasing tools is considered cheating because the content is not original and the tools do not give credit to the author. This cheating begins with you using computerized tools or bots to spin the content for you and not writing it yourself.
How many words can QuillBot paraphrase?
QuillBot also includes certain features. 125 words on paraphrase. Standard and proficiency modes.
Which app is best rephrase sentence?
QuillBot. A powerful writing collaborator tool that uses AI to paraphrase or rewrite paragraphs while refining your content.
Paraphrase Online
Spinner Chief 6
Spinbot
Duplichecker
GoParaphrase
SEO Wagon
Prepost SEO
Which is better Grammarly or QuillBot?
Although Quillbot is the cheaper (compared to Grammarly Premium), it has fewer features. Quillbot is an excellent choice if you repurpose content, are an academic or you want a budget-friendly writing assistant. If you wish to paraphrase longer texts, it is also a good choice. Grammarly Premium is higher priced.