Your editor has returned your article, asking you to rephrase some of the sentences for some reasons. You're downcast behind your desk, thinking, how will I rephrase my sentence? It may not even be your editor; it could be your English professor turning down your essay.
Yours is not the first; many have had this problem in the past. Thanks to the advancement in technology, it is even easier to rephrase sentences. There are two routes to it – the long and the short route.
The long route entails sitting behind your computer screen and manually editing your sentences. The easy route is to use an advanced paraphrasing tool to rewrite the content.
This article explores the basics of rephrasing and the easy way of paraphrasing your text using AI tools. We also recommend a few tools to help you get started.
What Does It Mean to Rephrase?
Rephrasing means rewriting a text or rewording your speech to fit a set standard. The standard could be to make it clearer or conform to a specific writing style. I could decide to rephrase my sentence to make it original and distinguish my writing from others.
There are various techniques to rephrase sentences. The most common technique is to swap out words for their synonyms. Another technique is to change the sentence structure.
How Do Online AI Tools Rephrase My Sentence?
Before going into the different tools available, let's understand how these online tools operate and how to use them. Remember the paraphrasing techniques mentioned above? That is human intelligence at work.
These techniques are fed into machines so that they can perform tasks that require human intelligence. Thus, we have artificial intelligence for rephrasing sentences.
Who Needs a Sentence Rephraser?
Students
Students are among those that benefit the most from paraphrasing tools. They are often too busy to rewrite their essays in their own words. They can easily paste the text into these AI tools.
Essay writing, assignments and presentations are always piling up. These tasks can take a lot of time. A paraphrasing tool is the best solution, as this tool can rephrase text in seconds with more clarity.
Writers
Being a writer is hard as you have to come up with new ideas every day. A paraphrasing tool can help you rewrite. As a professional, you can use these tools as a writing aid. They save you hours of work and make your content free of awkward-sounding sentences.
Researchers
Like students, researchers also benefit from using paraphrasing tools. In academia, plagiarism is a big issue, and you don't want to be caught plagiarizing. Penning your research paper in your own words after consulting multiple sources may trap you in the web of plagiarism. A paraphrasing tool can help you out.
The Best AI Tools to Rephrase My Sentence
Getting an online sentence rewriter to rephrase the content of your text is quite easy. A simple search on the Internet brings you a lot of options. However, these tools have varying levels of effectiveness. This means you have to separate the good ones from the not-so-good ones.
Rather than trying random paraphrasing tools, let's introduce you to the best tools to use. We chose these tools based on their ability to create unique content out of your existing content. Our top-rated tools are:
INK
Grammarly
Quillbot
Copy AI
Neural Writer
INK
When it comes to versatility and efficiency, INK's AI writing tool is the best you can use. Think of anything that gives writers problems, and INK has a tool for it. It has an SEO optimizer, AI writer, blog idea generator, marketing idea generator, and lots more. If you choose this tool, you're getting a dependable writing assistant.
Along with a Chrome extension, the software is available for Windows, Linux, and macOS. INK's sentence rephraser offers you the versatility to reword your words in many ways. You can use it to re-write sentences in normal, casual or formal tones. Thus, this tool gives your writing the precision it sorely needs. As a writing assistant, the INK software also has a grammar and spelling checker.
Grammarly
Grammarly is a popular tool that people use to check their text for grammar and punctuation errors. It also has a plagiarism checker feature that checks your text against other web pages on the Internet.
One little-known part that users of Grammarly don't know is its sentence rephrasing suggestions. Depending on the context a person selects, Grammarly checks the document to assess whether the words used are appropriate for the context or not. You can use the web-based version of Grammarly or add the plug-in to MS Office.
Quillbot
Quillbot is a tool made for re-writing content using different techniques. It uses synonyms, changes sentence structure, and generally makes sentences clearer. It does all these without changing the meaning of your sentence.
You also have a level of control over how this sentence changer works. They can choose from seven re-write modes like standard, fluency, formal, simple, and three others. You also control the extent to which the content is re-written.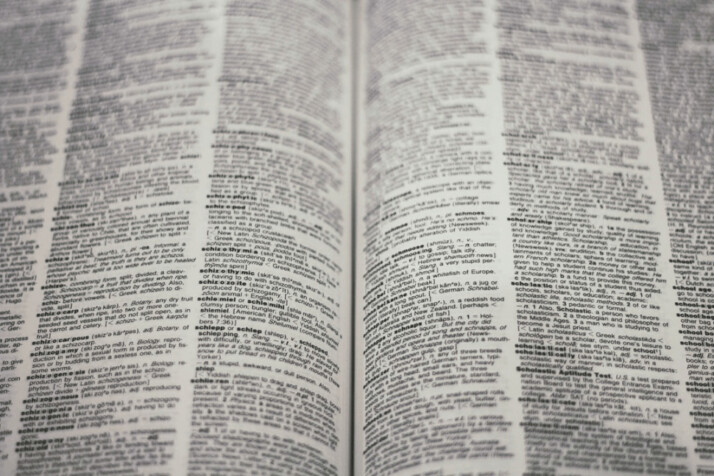 Copy.AI
Copy.AI is a beginner-friendly sentence rewriter aimed at marketers. The tool can help you rephrase the sentences in your marketing article for better conversion. The tool is easy to use. You only need to enter their text and indicate their preferred tone. Click the "create copy" button, and you'll have different re-written versions of your text.
Neural Writer
Neural Writer is a paraphraser suited to individuals looking for a tool that re-writes sentences in multiple languages. Apart from English, the list of other supported languages includes German, Chinese, French, Japanese, Spanish, and eleven other languages.
Can AI Tools Rephrase My Sentence Perfectly?
The quality of the AI sentence rephrasers recommended above is not in doubt. However, you should remember that they are just like any other machine. The result can be sub-par sometimes. To avoid such problems, it is best to proofread the paraphrased sentences to make sure there are no discrepancies. Sometimes, you can have instances of two similar sentences side by side.
Irrespective of the minor issues that these tools have, they provide premium quality and improve your content.
Conclusion
Article paraphrasing tools and websites have become popular in recent times. The reason for this surge in popularity is not far-fetched.
They serve as rewriters that generate new sentences that make your paragraphs unique. Why spend hours re-writing sentences word after word when there are tools to do it for you with a single click? You can use any of these tools to make your content better.
Explore All
AI Rephrase Tool Articles