With an online paraphrasing tool, your days of spending long hours behind the computer repurposing content are firmly behind you. This technology simplifies the process of rephrasing texts and sentences, ensuring the most accurate and thoughtful rephrasing possible.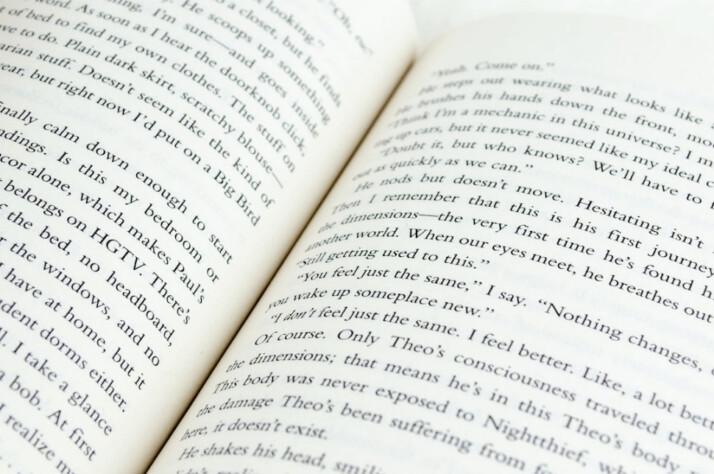 These tools can help users to rewrite texts without worrying about grammar, syntax, and stylistic mistakes. This makes these tools perfect for students, essayists, and professional writers.
Importance of Online Paraphrasing Tools
Paraphrasing is an important skill set in a writer's arsenal. Writers use it to present the original ideas of others in their own words. Enjoying this and other benefits of paraphrasing requires hard work and long hours.
Paraphrasing tools can get the job done more efficiently. Here are the top benefits of using an online paraphrasing tool.
Time-Saving
As stated above, paraphrasing your content manually takes many hours. These extended hours could be spent doing something else like producing new content or other more important tasks. Thanks to AI rephrasing tools, you can have those long hours back.
These advanced tools can get it all done in a matter of seconds. You can be more productive and focused on using your time for more important duties. A paraphrasing tool is an excellent way to free up your time.
Helps Avoid Plagiarism
Originality will forever be an exceptional quality. This is why search engines rate original content higher than copied and duplicated content. You can use an online rewording tool to paraphrase your articles and essay to ensure it becomes unique.
Away from online content publishing, there are strict rules against plagiarism in academia. A sentence paraphrasing tool could save you a whole lot of stress.
Enhances Message Delivery
When we write, we do it with an audience in mind. What do we do when the audience cannot easily understand the message? It's time to paraphrase. When paraphrasing, you can clarify your content without necessarily altering the meaning.
The best AI-powered online paraphrasing tools provide options for users to select their preferred tone. You should choose a style that best communicates with your type of audience.
What Is the Best Online Paraphrasing Tool?
There are quite a lot of paraphrasing tools online today. However, some of these tools are suitable for a wide variety of users, and some are meant for specific types of writing. When looking for appropriate software to paraphrase, you should consider the tool's suitability to your particular needs.
INK
INK stands out as the best paraphrasing tool because it offers several features and it's easy to use. Users experience AI paraphrasing that can help them deliver their messages perfectly. INK's proprietary KUPE AI paraphrases sentences so well that they read like human-written text. Users can access the tool online on the website.
There's a Chrome extension that you can use to change sentences on different platforms. You can also download the INK editor on your computer. It offers access to the paraphrasing feature and other writing tools that make writing as easy as pie. It can understand the context to select appropriate synonyms for words.
INK is easy to use. You can use the online tool by entering your text inside the box and selecting the tone. Click on the "rewrite" button, and the AI sentence rephraser will generate variants of your sentence.
Other Features
Unlimited AI text rewriting on the free plan
INK's distraction-free editor boosts productivity
Grammar and spelling checker
It can also expand and shorten sentences.
QuillBot
QuillBot is another well-known paraphrasing tool. This tool offers more than five distinct paraphrasing modes. This means you have many options to rephrase your text.
Users can access QuillBot online through the website as well as other options. Users can customize how much vocabulary change they want in the output. The AI-powered thesaurus suggests synonyms based on context.
Other Features
Grammar and plagiarism checker
Summarizer and citation generator
Microsoft Word and Chrome extensions
Wordtune
Wordtune can help you refine your writing style by rephrasing your text to communicate your intent better. The tool offers different rewriting and paraphrasing options. You can rewrite your text in casual and formal tones. It can also shorten and expand sentences.
Other Features
The tool can be used on Chrome and Microsoft Word
It can translate from other languages
Ginger Software
Ginger Software promises to help add style and clarity to your writing. The tool suggests alternatives to your original text according to the context. It can add missing words and complete fragmented sentences.
Other Features
Essay and spelling checker
Translation and online proofreading
Conclusion
As paraphrasing tools become more and more accessible, the need for quality paraphrasing tools is growing. This tool is an efficient strategy for enhancing your message delivery and solving other style-related issues.
Explore All
AI Paraphrasing Tool Articles
With an online paraphrasing tool, your days of spending long hours behind the computer repurposing content are firmly behind you. This…
Whenever you need a paraphrasing tool to avoid plagiarism, you will invariably come across a wide range of them. They…
A summarizer and paraphraser tool can help you reword text for different purposes. It is important to note that summarizing…