A summarizer and paraphraser tool can help you reword text for different purposes. It is important to note that summarizing and paraphrasing don't have the same meaning. Admittedly, there are a few similarities.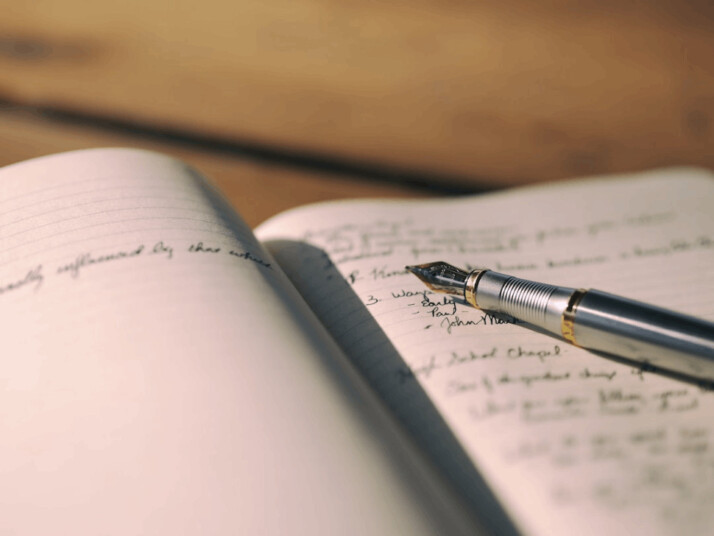 In this article, we take a closer look into the meaning of summarizing and paraphrasing. The article also analyzes the benefits of the two and the tools to use for summarizing and paraphrasing.
What Is Summarizing?
When you summarize, you present a brief overview of a passage or a point of information you have read, like an abstract or thesis. A summary reduces a whole text to only the essential information. Non-essential information is usually left out in summaries.
Summarizing creates a condensed version of a text so that anyone who reads it gets a general idea of the original text. Since it is restricted to only essential information, a summary is expected to be considerably shorter in length than the original text.
What Is Paraphrasing?
When paraphrasing, you present another person's thoughts in your own words. This means that paraphrasing entails altering the original wording while preserving the original meaning. Unlike summarizing, paraphrasing doesn't require the output to be shorter than the original text.
Paraphrasing is a preferred alternative to quoting. It is preferred because it demonstrates the writer's understanding of the initial text. When paraphrasing, it is essential to avoid using words that are too similar to the original text.
Advantages of Summarizing and Paraphrasing
1. Enhanced Clarity
When you paraphrase, you can improve clarity by presenting ideas in a better way. The ideas can be given in a shorter, more succinct form, which can serve as an effective way to get your point across.
2. Easy Identification of Main Points
Summarization allows you to bring out the main points in any piece of text. This way, readers can save time and still understand the key points.
Best Summarizer and Paraphraser Tools
If you decide to summarize and paraphrase your text manually, it requires several steps that you must follow faithfully. Needless to say, this will take a lot of time. You can use a summarizing tool to get your summary done online with the click of a button. There are several sentence paraphrasing tools to help with paraphrasing as well.
INK
INK is an AI tool that provides writing tools that meet several writing needs. One such tool is the sentence rewording tool. You can use the tool to paraphrase and rewrite any part of an article or paragraph. INK allows users to access the reword tool in a variety of ways.
Users can use the tool directly on INK's website. They can download the INK Chrome extension to paraphrase on the go. There's also the INK editor that works on different operating systems.
Apart from the multiple access channels, INK's sentence paraphraser is also easy to use. You only need to enter your text into the box provided on the website, indicate the preferred tone, and click the rewrite button.
The AI algorithm automatically generates multiple versions of your text. This means users have options to select the variant that conveys their message best.
Other Features
Unlimited AI text rewrites on the free plan
More than 120 AI-enabled writing tools
INK editor offers a distraction-free user interface that boosts productivity
Grammar and spelling checker
It offers multiple rewriting tones
QuillBot
With QuillBot, you have a tool that can summarize and paraphrase. QuillBot offers more than five paraphrasing modes. The tool allows users to control how much their vocabulary changes.
QuillBot's summarizer tool can help you sift through documents to identify the main points. The tool provides a summarization output in two ways — key sentence style and paragraph style.
Other Features
Citation generator
Grammar checker
Chrome and Microsoft Word extensions
TLDR This
Users can use TLDR to generate summaries of long texts. You can either paste the text of the article into the box provided or enter the URL. TLDR This can also analyze text to automatically extract metadata from article URLs, including author and date information. The tool can help you get the key points in an article more easily because it filters time wasters and clickbait.
Other Features
Chrome and Firefox extensions
It offers a distraction and ad-free reading
The tool can extract images and other relevant metadata
IntelliPPT
IntelliPPT is an online AI-powered summarization tool. It helps you summarize your documents and gives a PPT output. It can summarize different categories of content, including blog posts, academic articles, and business reports.
Other Features
It accepts DOCX and PDF files
Summarizes by simplification
To Wrap Up
Summarizing and paraphrasing are two key skills any academic or online writer must have. You shouldn't copy and paste from sources and risk being penalized for plagiarism. Instead, you can paraphrase and present the idea in your own words.
In addition, you can summarize texts to present key ideas to readers succinctly. There are reliable AI tools like INK to take the arduous task off your hands and give you quality results in record time.
Explore All
AI Paraphrasing Tool Articles
With an online paraphrasing tool, your days of spending long hours behind the computer repurposing content are firmly behind you. This…
Whenever you need a paraphrasing tool to avoid plagiarism, you will invariably come across a wide range of them. They…
A summarizer and paraphraser tool can help you reword text for different purposes. It is important to note that summarizing…