Branding is the cornerstone of any modern business. Because almost all companies rely on a name and face to nurture consumer trust, the importance of branding cannot be overlooked. This article contains company branding examples you can take inspiration from.
But first, we need to learn what a brand concept is and why it's vital to any business.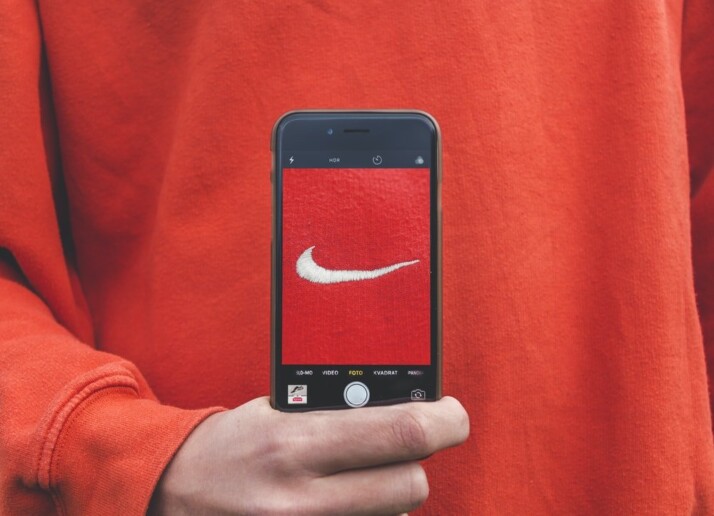 What is a Brand Concept?
A brand concept is a principle or idea behind your brand. It's a way to tell customers what you want your brand to be. It creates a brand identity and establishes company goals, values, and mission.
Your brand concept should be unique and compelling, and it needs to distinguish your company from its competitors.
Brands come in the form of logos, slogans, and colors. Its primary purpose is to create a memorable image in the minds of its target audience. It also helps create coherence between all forms of brand content and products.
A brand concept helps to avoid confusion and competition among different companies and serves as a basis for customer expectations.
For example customers expect Samsung products to be feature-packed and innovative. On the other hand, Apple products emphasize product functionality and refinement.
Brands are one of the most valuable and vital assets of a company. They link a company to its products and services. Companies go the extra mile to protect their brand by registering trademarks.
Importance of Brand Concepts
The right branding approach can play an important role in a company's success. Here are some ways a strong brand can impact your company's future.
1. It Promotes Brand Awareness
Brand awareness refers to how well a customer base recognizes a particular brand online and offline. It describes what customers think and feel when they look at your brand and related products.
Companies achieve this by using a memorable brand name, logo design, and distinctive color scheme. Marketing efforts play a vital role in creating a brand's reputation.
Brand awareness is a key element to gaining and retaining loyalty. The one thing better than a paying customer is a loyal customer. Customer loyalty will often lead to increased sales, sustainable growth, and bigger purchases.
2. It Establishes Credibility
A strong brand identity is the foundation of any successful business. Branding provides a sense of identity to a company. It helps establish your company as an authority in your industry and imbues customers with confidence in your company and products.
A brand represents what customers can expect from your products. Some brands are known to sell products with particular characteristics and styles that make them unique and recognizable. This is especially true under the product concept premise where customers tend to choose the better product.
For example:
When people buy a Nike product, they're assured of its quality because of their experience (both vicarious and personal) with other Nike products.
Brands also serve as a basis for a customer's buying options. For example, each budget segment has a brand that groups together products suitable for that segment. H&M and Uniqlo cater to fast fashion customers, while high-end brands like Gucci, Dior, and Chanel cater to a more expensive customer bracket.
When people buy an Apple product, they are confident in its quality, performance, and desirability versus common brands.
3. It Provides a Competitive Edge
A company brand is a powerful tool for generating market leads. The reputation of a brand can appeal to a company's target market. It allows customers to connect with their story and share their vision of how they want to change the world.
Brands like Apple enjoy a significant market value because of their effective branding campaigns. They are able to create a vision for how they want to affect their customers, and they produce products that are of great quality.
A complete branding package will influence the way customers view your company, and it can position your brand favorably in the market.
Company Branding Examples
Here are some branding examples you can draw inspiration from when you build your own brand.
Chipotle
Chipotle cemented itself in the Mexican fast-food scene by using several brand concepts. These concepts include visuals with fresh, delicious food and a playful personality. It also encouraged other companies to offer health-conscious products.
Chipotle uses lifestyle branding to connect not only to a person's hunger but also to their way of life.
Old Spice
Old Spice was originally meant to promote deodorant products for men in their late 20s and 30s. However, the company also wanted to attract a wider audience. The brand was tailored to appeal to younger men. Today, there isn't a man in his 20s who doesn't recognize the brand.
Old Spice's branding concept focuses on the humor aspect of the brand's image. Using humor can be a little risky because it may not always leave a good impression on your brand. Always try to be tactful in using words and visuals in your posts.
Airbnb
Airbnb uses its branding to develop a personal connection between hosts and guests through a simple message. – That there's always a place to stay regardless of where you travel. They build these connections by letting guests share their experiences.
It's a simple brand strategy, but you can't deny its effectiveness at building personal connections on a mostly-digital platform.
Dollar Shave Club
Dollar Shave Club is a subscription-based shaving razor store that promotes its low-cost products. Its main approach presents consumers with a cheaper alternative to expensive shaving razors.
It stands out by working with social media influencers in the men's lifestyle niche. The company also makes it easy for customers to relate to their advertisements through casual depictions of their models.
The Bottom Line
No new business can survive the competitive market without a strong brand identity. While branding might seem daunting to a small business, try to consider that many start-ups do it right.
It's just a matter of understanding how you can best bring value to your target audience. Try to use these company branding examples as a benchmark for your team's efforts.
Remember that you may not always get things right the first time. Improve your chances of success by refining your process and doing proper research.
Explore All
Brand Voice Articles