Brand identity matters. They're more just than your logo or your slogan. It is your identity. That's why it's essential to keep it consistent. If you take care of your brand, your customers will stick with you for years. If you're out of ideas, let the sample brand guidelines in this article inspire you!
Along with the best sample brand guidelines, we will also discuss the importance of brand guidelines and how they can benefit your business. When you finish this guide, you'll be ready to create brand guidelines to help you stand out.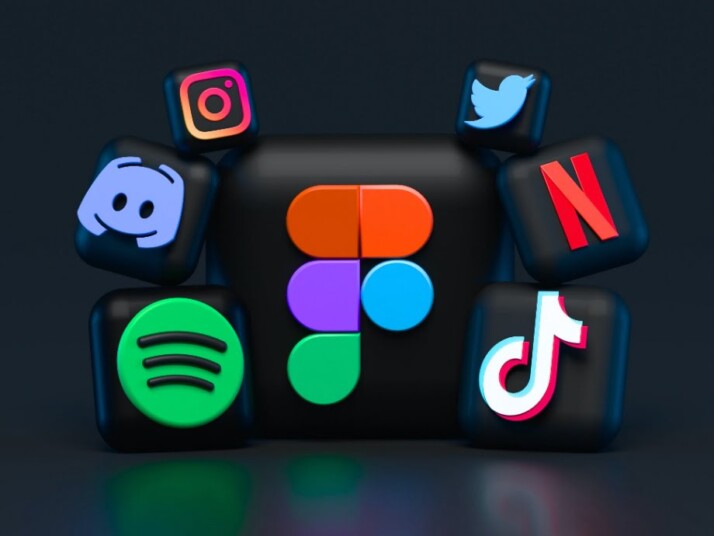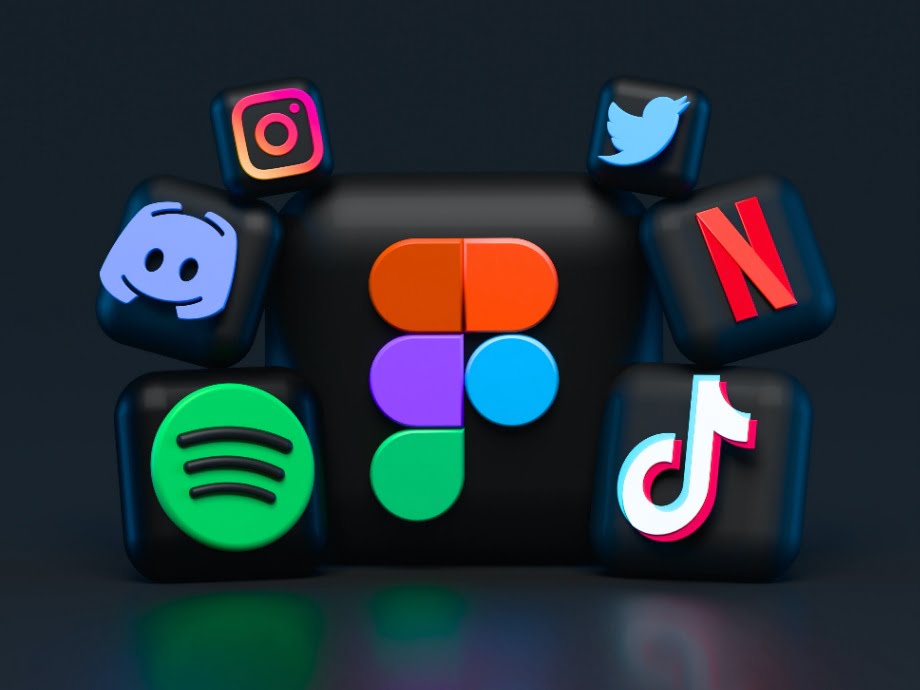 What Are Brand Guidelines?
Brand guidelines are the official standards that indicate how you should present your brand. Other people also call them style books. They decide what your brand represents and how it's used. These guidelines include how your brand should look, feel, sound, and act. Think of it as a rule book your brand should live by.
You will also find that a brand guideline is typically a set of actionable, measurable, and realistic goals for the brand. They are a great way of communicating a clear and concise brand message with minimal effort.
Some popular brands like Facebook, Google, Nintendo, and Netflix all have very clear sample brand guidelines. Their consistency in visuals and messaging makes them easily recognizable to their audiences. This is what you should strive for as a brand. To be consistent and build trust with your customers.
Importance of Having Brand Guidelines
Having a set of well-defined brand guidelines is essential for many reasons. Here are just some of them.
1. Consistent Visual Communication
As mentioned earlier, consistency is a very element of branding. Consistency builds customer trust. It also lets customers know that they can always expect the same level of service. They feel safe and comfortable, knowing that you will consistently provide the same excellent experience.
Visually communicating your brand is crucial to its success, so every piece of your packaging, advertisements, etc., should be visually consistent.
2. Helps Better Brand Recognition
With consistent branding, people will recognize you very easily. Think of products like Apple, Disney, and Starbucks. They all have clear, recognizable logos and branding guidelines. They have a consistent color scheme, font, and font size for all their products.
The more consistent your brand guidelines are, the more easily people will recognize you and your company. Without guidelines to follow, you will just be another unknown brand.
3. Maintains Professionalism
Having inconsistent branding can look unprofessional. Some companies might not be as disciplined when it comes to branding. Don't make the same mistake.
Consider building and implementing a brand guideline for yourself. This will help maintain professionalism, prevent mistakes, and properly convey the important message of what your brand is about.
What Should You Include in Your Brand Guidelines?
Here are some things to include in your brand guidelines.
1. Logo
Brand logos are a representation of your brand. They should tell your customers who you are and what you do. Include the name of your business, address, and website address in your logo.
A good logo is memorable and mesmerizing with a great design. Basic guidelines will share specs on the logo. It will also let you know if there are alternatives such as horizontal, vertical, or icon-only logos.
Logo color codes are available in RGB, Hex, CMYK, and Pantone. You'll even see the spacing involved in creating the logo. It should also indicate the size limits of your logo.
2. Color Palette
Your color palette should guide each piece of visual content you create. You can set this up with a guide of colors representing your brand. It is important to describe in detail the colors used in your guide.
Of course, these colors need to also make sense to your audiences, so you should keep an eye out for opportunities for color blending. Lastly, you should include a complete list of approved colors for your brand.
3. Typography
Also noted in your guidelines are headlines, body copy, and any unique display fonts you can use. You should also write a brand statement, which should provide a concise explanation of your brand name and what it's all about.
4. Brand Voice
When working on brand identity, some people forget about their brand voice, which is mainly represented by their writing style. Your brand's representation in writing will affect your audience's perceptions of you.
It's best to write down adjectives that describe your brand's personality. Include a guide on what type of language you don't want to use and words that demonstrate your brand.
5. Patterns
Many companies also use specific patterns to characterize their brand. The patterns help make branded documents, social media graphics, marketing materials, and presentations easier to design. They give you a starting point and ensure that your visual content is always cohesive.
6. Dos and Don'ts
Include an area that specifies what is acceptable or unacceptable for your branding within your brand guidelines. Let your partners know how to use your logos. Specify which of your fonts and colors can and cannot be mixed.
You can also mention where to place your designs on a design canvas and more. Add any other brand uses that may be necessary. This is especially useful for employees that may accidentally alter your design guidelines. You may also include a section that specifies the consequences for a partner using your branding incorrectly.
Sample Brand Guidelines
Consider the sample brand guidelines outlined below:
1. Starbucks
Starbucks has brand guidelines that are concise, easy to read, elegant, and professional. These make Starbucks stand out in a crowded marketplace.
They currently implement the color green with some variations of the green-tea color combination. They focus on the color wheel's top left and bottom right quadrants.
With their black and white striped pattern along with a white background and black font, Starbucks creates consistency. If you check it out on their website, Starbucks's guidelines cover all six elements: Logo, Color, Voice, Typography, Illustration, and Photography.
2. Netflix
Another company on the rise and with a very distinctive brand identity is Netflix. They have done a great job with brand consistency. Their logo is both minimalist and dynamic.
The Netflix brand guidelines are very basic. It includes the three essential elements: Logo, Symbol, and Colors.
3. Uber
Uber is a very popular brand. And their great brand guidelines are one of the reasons why. From the time they started, they knew branding was incredibly important.
How have they worked on branding themselves in such a successful way? By sticking with consistent visual communication. Their icon, their logo, and even their typography are easily recognizable to their customers as well as their competition.
4. YouTube
Everybody knows what YouTube is. Their brand guidelines provide an overview of the brand's identity, values, and purpose.
While YouTube's brand guidelines do not contain high-level guidance, it provides information about its brand identity to educate potential partners. Every other policy laid out shows clear examples of how to maintain brand consistency.
5. Slack
Slack has a complete Media kit that contains all of its brand guidelines. It's composed of three sections:
Defining our brand: This section deeply delves into how the Slack brand works.
Design elements: The visual brand components in this section are logo lockups, color, typography, icons, illustration, and more.
Governance: This section explores the legal aspects of working with the Slack brand, such as general terms, trademarks, and use requirements.
6. Spotify
Spotify's brand guideline is pretty straightforward and straight to the point. The guideline discusses the importance of color palettes and how to use them.
Guidelines also address how to handle links to Spotify, how the logo is used, and how naming restrictions are followed. The Spotify brand guidelines are displayed on one webpage, and links jump to specific sections such as attribution, content, logos, colors, etc.
7. Instagram
Instagram has more than a billion users every month. With such a large following, Instagram produces a strong visual aesthetic that is easily recognizable globally.
Since Facebook owns Instagram, its brand guidelines are hosted on a Facebook brand resources microsite. Guidelines focus primarily on logo usage, spacing, color, and dos and don'ts on one website. As with most of the sample brand guidelines we've shared, you are also welcome to download assets. But you have to read and accept their terms of use.
8. Zendesk
Zendesk calls its branding microsite "Brand land." Here, they share elements, such as philosophy, brand attributes, and messaging. They dive into brand identity, typography, color, and layout within the design section. Detailed information about copywriting, film and experiences are also provided.
There are several logos and color pallets to inspire visitors. When a brand gives so much thought to its guidelines, partners can capture its essence in creating content.
9. Dropbox
Dropbox also offers a detailed version of its guidelines. In addition to logos, the brand shares their usage for the glyph and word mark, placement, and incorrect usages for the logo. Application logos, product screenshots, and some disclaimer mentions for other uses are also specified.
10. Skype
Skype is a company that provides software and online services for video, voice, and chat communications. Their branding is very on point. You can download their brand guidelines straight from their website.
Skype's guidelines are accompanied by illustrations and speech bubbles to convey the brand's message. It is a testament to what good creativity can do for your brand.
They offer a unique way of using their logo, icon, and brand name. For example, they state that Skype should not be used as a verb but as an adjective or proper noun.
11. Discord
Discord is a chat application specifically designed for gamers. Their brand guidelines are written in an easy-to-understand style with positive and neutral words and references to the gaming culture.
They have a clear concept that is based on their app and this makes it easy for people to recognize them. You can see guidelines on logo usage, spacing standards, and color palette if you visit their site.
12. Twitter
Twitter is a social media giant. Throughout its existence, it has garnered hundreds of millions of users.
Their guidelines are very simple and clear, like some of the sample brand guidelines in this article. They're very specific about their color palette. The only color they allow is blue and different shades of gray. Only Helvetica and Roman fonts are allowed. And the manual shows how to format tweets properly.
To Wrap Up
Brand guidelines contain information that outlines your brand identity. It should be presented in a format that makes it easy to apply to any content you create.
It can help establish consistent visual communication, allows for better brand recognition, and fosters professionalism. Just make sure to include all the necessary elements in your brand guidelines for a successful brand. And if you're out of ideas, look to these sample brand guidelines for some inspiration!
Explore All
Brand Voice Articles