Since the '60s, it has become increasingly crucial for businesses to gain a distinctive position in the minds of consumers through branding. A brand is the sum of the corporate's experience of the brand.
Branding aims to create a trademarked asset that is recognized by consumers and conveys to customers that the product comes from a well-known company.
By creating a brand associated with a product, a company has an opportunity to acquire customers who like the product.
To help you make the decisions necessary to create a marketable brand, we've broken down the main types of branding in marketing.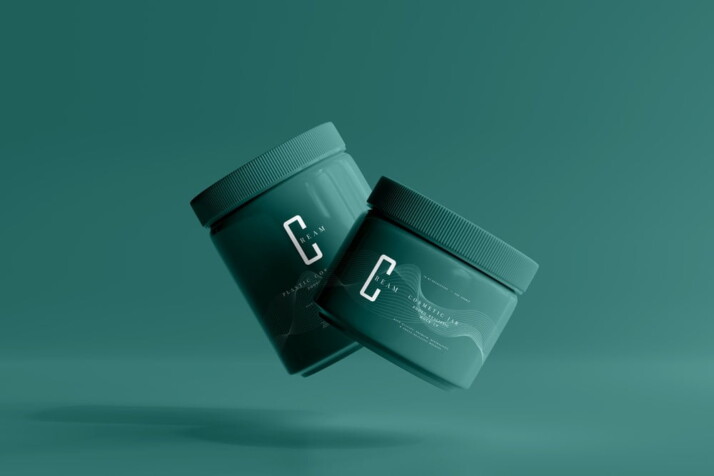 11 Types of Branding in Marketing to Elevate Your Business
Branding defines a company or person, what they stand for, the products they produce, the services they offer, and so on.
It's vital that you understand these basic branding methods in order to properly market your company. Here are the different types of branding in marketing.
1. Product Branding
Product branding is just a product's "name". A good example is Apple. On their own website, Apple builds a brand around products.
Apple on their website emphasizes their product names by stating: "Here, the computer is called a "Mac". Not a "computer", not a "computer system", not a "computer platform" – but a "Mac".
This product's branding is so successful that purchasers prefer it above others based only on the brand.
You know a product by its logo or color since you've created an association with it.
2. Corporate Branding
Branding is used to identify a company to its customers to encourage brand loyalty. Corporate branding involves a combination of messaging, iconography, color usage, and media buys.
When branding a company, corporate branding is one of the more reputation-focused types of branding. Customers will learn that they can trust the company to deliver by using its name. Buyers are more likely to trust new things with a well-known name.
3. Personal Branding
Branding for the individual, as opposed to branding for a company, is what personal branding means.
Personal branding is important for celebrities, politicians, and digital marketers (usually because it benefits them in their career to be endorsed).
A personal brand can be built through social media since it allows you to communicate with a broad audience while maintaining a personal voice.
4. Ingredient Branding
This means focusing on one component or branch of a business becomes the brand's major attraction, not the product or organization as a whole.
Think of Westin's Heavenly Bed, which drew guests to Starwood hotels (later Westin and Sheraton) by stressing the bed's quality.
5. Partnership branding
This is the point when branding and collaboration come together. It is called "co-branding" when two or more corporate names are linked together by a specific product.
Uber and Spotify's "soundtrack for your ride" promotion let consumers be the DJs of their rides.
6. Geographic Branding
Travel and tourist sectors will benefit greatly from this form of branding. Geographic branding is exploiting a location's distinctive qualities to market it.
It's not uncommon for countries to claim a specific dish as their own or exaggerate the region's remarkable history. Consider the pyramids in Egypt or the moussaka in Greece.
Amsterdam's "I Amsterdam" rebranding successfully shifted emphasis from its Red Light District to its rich cultural diversity. Other cities looking to improve their image can try their hand at geographical branding.
7. Online Branding
Branding your firm (or yourself) online is referred to as "internet branding" as well. This includes constructing a website, joining social media, and blogging under your name.
8. Offline Branding
It's all about offline branding, as the name implies. Your brand's face on the street is just as important as your online presence. Therefore, it's important to have a mix of creative design and savvy spokespeople to represent your brand.
9. Conscious Branding
You may be able to incorporate your passion for a specific cause into your brand strategy. It is possible to generate a positive social influence through your business by using activist or "conscious branding." This means your brand will become synonymous with a cause.
Although it's too early to know if Gillette's recent usage of this form of branding paid off, other companies have taken a similar approach.
10. Service Branding
Branding that places a high value on the consumer and the quality of its services is known as "customer-centric."
Service branding focuses on the perceived value of customer service to sell their brand.
Customers who engage with service brands cherish "extras." Extras like a hot chocolate chip cookie on a foreign trip or "how-to DIY" packages with every order.
11. "No-brand" Branding
This strategy, known as "minimalist branding," posits that a product alone is enough to attract consumer attention without needing bells or whistles.
Brandless emphasizes its lack of a brand to show the public that "branded" food is unnecessary. Instead, customers have direct access to high-quality, healthful food that is both affordable and of superior quality.
To Wrap Up
Attracting and retaining loyal customers is the primary goal of branding a company's position in the marketplace.
Marketing, advertising, and promotional efforts with a theme and message are all part of branding. It entails developing a unique identity, name, and image for a company or product.
Explore All
Brand Voice Articles