One of the most important elements of successful professional branding is the business name. Are you struggling to create a catchy name for your business? Developing a beautiful business name requires brainstorming and creativity.
A business name should be short and easy to pronounce. But it should also be immediately clear to a passerby in conveying the services it offers. This article covers five key qualities of aesthetic business names to inspire and empower you to choose a name you adore.
What Are Aesthetics?
In marketing, aesthetics means your product or service should be as pleasing to the eye as your company name. Your business name is like a first impression that immediately makes people form an opinion about your company.
If your company name doesn't appeal to customers, they will probably not conduct business with you. However, if customers love the name, they are more like to remember you and return to you whenever they need something that you offer.
There are many branches in the aesthetic industry, and understanding their nuances will help you create the name that best conveys the message.
5 Key Qualities of Aesthetics Business Names
Businesses that have an aesthetic appearance have more customers. The more appealing the aesthetic, the more the potential for the company to make a profit.
Aesthetics make a website more pleasing and a business more attractive to potential customers. Below are five key qualities to remember while developing an aesthetic business name.
1. It Must Be Short, Sweet, and Simple
Simplicity is the primary attribute of any aesthetic business name. The business name should reflect the essence and character of the company.
The audience can readily read and recognize your services if your company name is short and simple. On the contrary, complicated and dull names may cause clients to lose interest in you. Look for something simple and elegant.
2. The Name Must Not Be Limiting
Often businesses in the aesthetics industry will pick and choose which aesthetic treatments they offer. This limits their brand and doesn't allow them to be embraced.
A business name should not be limited, so it can continue to be consistently recognized. Avoid words that represent a particular nationality or culture.
3. It must be Distinctive and Memorable
Make sure your business name is easily distinguishable and is easy to remember just by the sound of it. This is necessary to compete with other companies and set yourself apart from the crowd.
Conveying information in a visually-appealing way is also essential. The spelling and pronunciation of your company name should distinguish you from your competitors, ensuring distinction and branding for your business identity.
4. It Should Reflect Company Actions
A key trait of aesthetic business names is that they should reflect what the company does. If you are a performing arts company, your name should show that connection.
The name is about what your company does and how it focuses on aesthetically pleasing experiences for the customers. Other good examples of aesthetic businesses include beauty salons, wedding planners, and even local bakeries.
5. Ensure the Availability of the Domain Name
Ensuring the availability of the domain name for your company is essential. Without a domain name, people will not know how to contact you to find out more about your product.
Many companies also have a well-branded website, which provides secure contact options for potential customers. Failing to have a domain name or a website can make your company look unprofessional and inexperienced.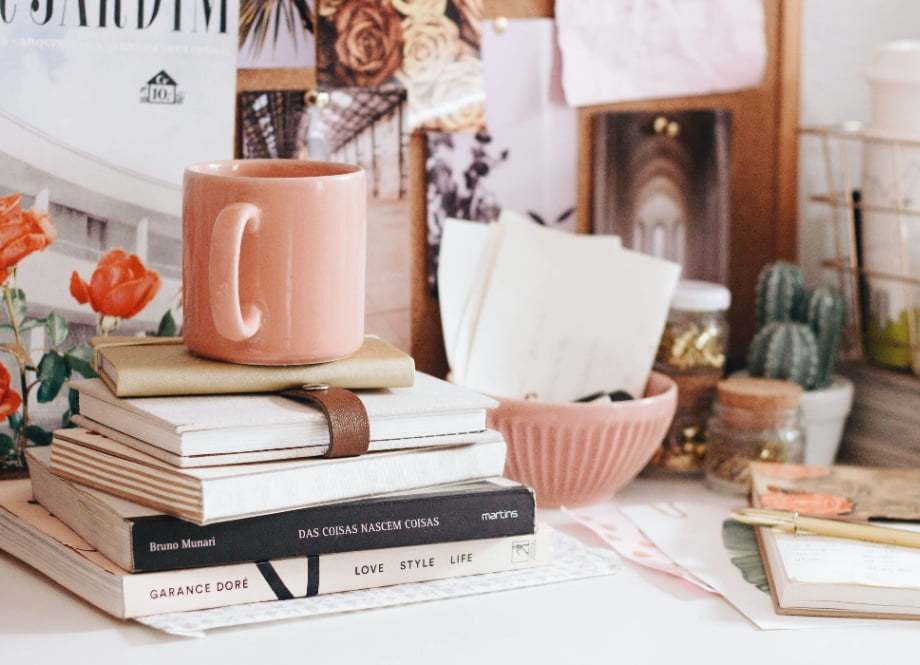 Top Aesthetics Business Name Ideas
Finding the best esthetic business that's just right for your products or services can be confusing. With hundreds of name ideas available online, leaning toward one can be a dilemma. While you can use a business name generator for tons of ideas, you can also create one on your own with little help. So, we have broken down the list into separate categories to help you find what you need.
Cute Aesthetic Business Names
If you have decided to start a business and get a name that's cute and aesthetics, we have the perfect ideas for you. These will capture the attention of your audience and make them excited about what you offer.
Pretty Pink
Rustic Rose
Pastel Point
Angel Dreams
Beauty Bliss
Midnight City
Small Aesthetic Business Names
Your small business must have the right essence and aesthetics in its name to be memorable. Whether a candle business or a bakery shop, you need a name that impresses your customers.
Crystal Care
Fresh and Flora
Buttercups Beauty
Glam Queen
Glow Touch
Style Spa
Skin Care Aesthetics Business Names
Considering the service and products you offer, the skin care business name should reflect a blend of service value and professionalism. Whether a salon, spa, or skincare clinic, it must relate to beauty and treatment.
Esthetic Spa
Rosemary Skincare
Blonde & Bubble
Organic Touch
Serene Salon & Spa
Care & Cure Clinic
Beauty and Aesthetics Business Names
Whether your business is about makeup items, skincare products, or home decors, the name of your business should make an impression. Beauty should always be related to gracefulness, delicacy, and elegance.
Creative Cosmetic
Basking Beauty
Grace & Glow
Flawless World
Rose Garden
Beauty Breeze
Clothing Aesthetic Business Names
Clothing and apparel companies need a catchy and memorable name while expressing quality and class. Here are some inspirations for clothing business names to stand out from the crowd.
Elite Expression
Bella Beauty
The Luxury Style House
Beauty Boutique
Aesthetic Weavers
Fashion Attire
Café Aesthetic Names
Who wouldn't love the smell of fresh ground beans, the taste of molten lava cake, and the feel of a hot cup of tea? Any café business should evoke the essence of taste, smell, and feel that resonates with the audience.
Nostalgic Café
Cup of Cally
Ground Beans
Cool Cupcakes
Cream and Honey
Sunnyside Café
Conclusion
Whether you're opening a new deal or are already in the business, a name is crucial. With a plethora of names being made available each year, it's hard to find an appropriate name in an endless supply. However, with these very few guidelines, you can find aesthetic business names that will work for you in no time.
Frequently asked questions
What is the difference between aesthetic and esthetic?
As defined by the Merriam-Webster dictionary, aesthetic and aesthetic are interchangeable words. Generally speaking, anaesthetic is the most common form of spelling, while anaesthesia is a US spelling variant. But both can be described in a variety of ways. Esthetics and aesthetics refer to the study or study of beauty.
What is aesthetic value business ethics?
Aesthetic value is the value an object, event, or state of affairs (most paradigmatically an artwork or the natural environment) possesses in virtue of its ability to evoke pleasure (positive value) or displeasure.
How do you make your Instagram name aesthetic?
Add terms related to space, sweets, fantasy elements – you can add a visual character to your username. Emojis, numbers, and special characters are suggested. Common terms should include adjectives. Having the nickname 'Mighty Jupiter' makes a lot of sense, as well as having a perfect username.
How do you become aesthetic?
Why is aesthetics important in business?
Potential consumers will appreciate how they feel about it and how they think about it. The aesthetics of products and even people can affect attitudes over time. Having to deal with circumstances that go wrong can create brand loyalty and brand tolerance.
What is brand aesthetic identity?
Brand aesthetics refer to the visual look of your content. As a result, it helps establish a mood, tone, or style and demonstrates your personality. Creating a brand aesthetic is about aligning your social platforms.
What makes an aesthetic?
An aesthetics principle defines the design's pleasing qualities. Objects of aesthetics include balance, color, movement, pattern, scale, shape, and visual weight in visual terms. Designers seek aesthetics to enhance their designs' usability and enhance functionality through attractive layouts.
How do you come up with an esthetics business name?
Fun Facials
Skin Spirit
Naked Skin
Skinthetics
Your facial appearance is appreciated.
Synthetic Skin
Glow to Go
Sunny Skin Up
What are examples of aesthetics?
The ideal aesthetic is minimalism. Sensible things that appeal to the senses. A person or something that is pleasant, positive, or artful resembles. If you want to mention that a particular car is beautiful, you can use aesthetics.
What are some good aesthetic business names?
Cherish
Miraculous
Lunar
Euphoria
Luca
Collective
Eternity
What are aesthetics for businesses?
The term "aesthetic" commonly refers to how things look. This may be seen in product design, brand image, or corporate identity. However, when I use the term, I mean beyond visual elegance. We produce pleasure by perceiving something or experiencing an experience through our senses.
What are cute aesthetic usernames?
| Celestial/Magical | Pastel | Nature |
| --- | --- | --- |
| galacticstarchild | blushedbeauty | harvestprincess |
| magicalgardenprincess | amethystsplendor | snowtippedmountainess |
| barefootjupiter | aqualemongirl | snowyowlgirl |
| mysteriesofthegalaxy | strawberrylove | secretdawn |
What is aesthetic experience in marketing?
Among visual beauty terms, aesthetics is most commonly used. By broadening the understanding of the elements it is composed of, this book seeks to define aesthetics. A product draws attention to all the senses, introducing the concept of total aesthetic experience.
What are good salon names?
My Touch
Clique
The Refinery
Beauty Haven
Vanity
Beauty Escape
Obsessed
Urban Escape
How do I create a spa name?
Think about what you offer in your salon to come up with your unique spa name. When you want to identify a unique spa name, it makes sense to consider what you offer in your menu that differs from other spas.