One of your brand's most crucial elements, your business name should be carefully chosen. You've come to the right place whether you're opening a design firm or want to modify the name of one that already exists. We are going to look at best practices for choosing design company names. We are also going to help you find your own unique name!
Establishing your independent design company is a great opportunity to put your graphic design abilities to work while reaping financial rewards. But first, you must choose a name for your brand and create it before you can start assisting other companies with their design.
The pressure is on since your design will showcase your abilities and serve as an illustration of what you are capable of. Finding a good inventive design business name is one of the first stages in starting a firm.
Why Naming is Important for a Design Company?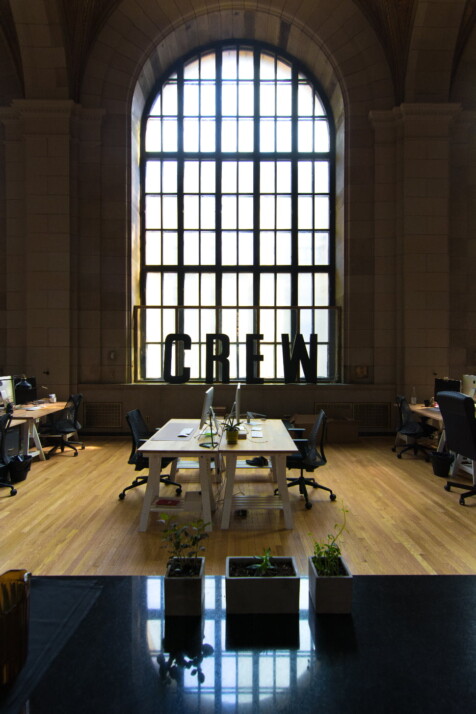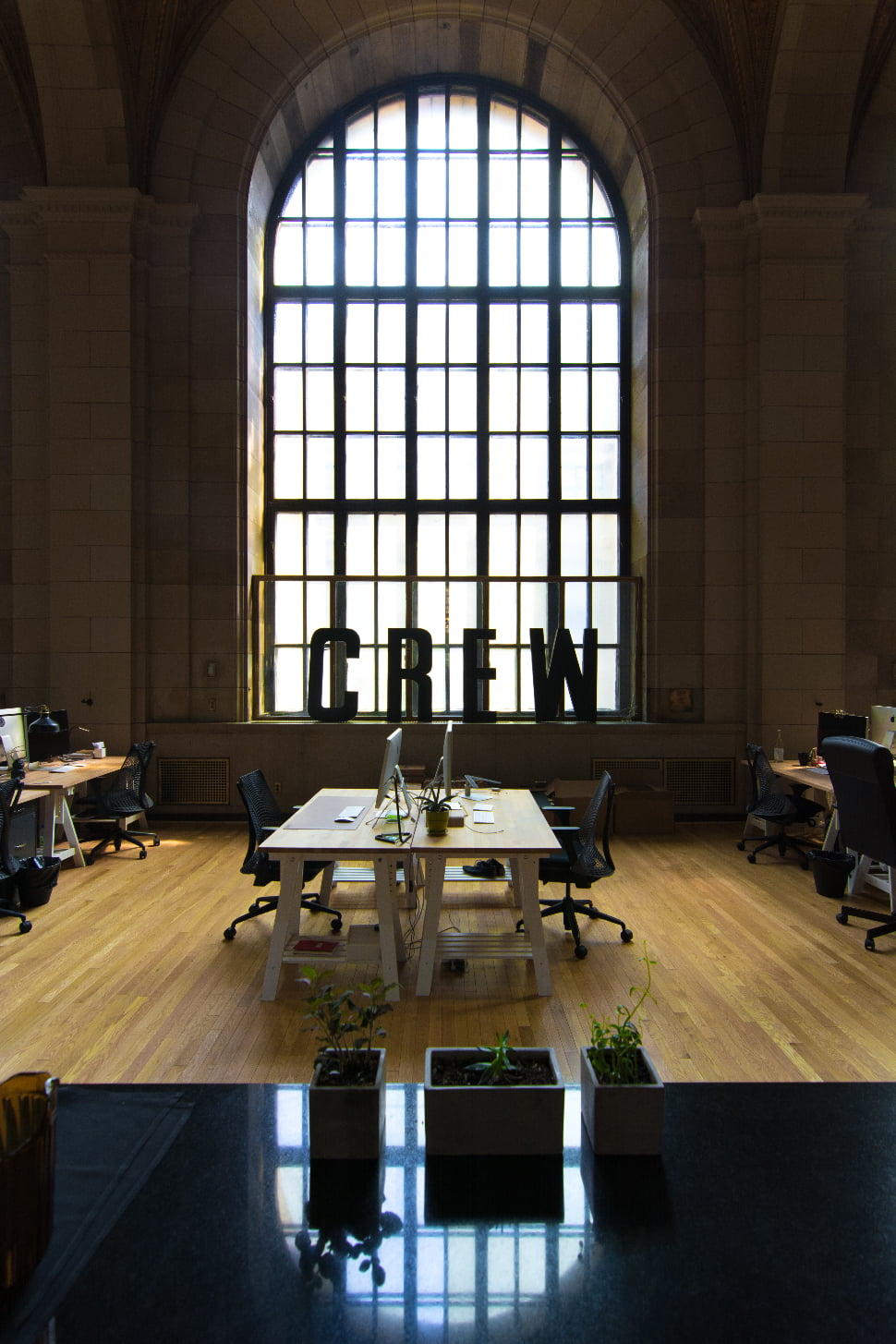 A crucial step in positioning and building your design company's brand is learning how to name your business. Your business cards, email signature, and domain name will all include the name of your design firm.
One of the first things clients see or hear during a job presentation or contract negotiation is your company's name.
It is important to also consider factors other than how your design business name sounds and what it means to you. It also helps a lot if you pick from the catchy design company names, as they stick to people's heads more.
If you want to launch a business, the Internet makes it incredibly accessible. However, your design business name needs to be memorable in an already competitive sector and stand up on social media (short and snappy wins).
While picking a name for your new design company is important, don't let it take your attention away from other important revenue-generating tasks. So choose a strategy that works and carry it out.
Tips & Tricks for Design Company Names
Customers may become turned off by a name if it is very wordy or doesn't make much sense. Try to keep your company name to no more than 2 words, unless you want to utilize an abbreviated form. Two word names are more catchy.
Customers will find it simpler to comprehend and interact with your organization if your company name is straightforward and simple to spell.
It can take customers a long time to understand what a company name implies before they lose interest. Keeping things straightforward ensures that it will be brief and to the point.
It might be difficult to come up with names for design firms, especially if you've never done it before. So that you can subsequently refer back to it, keep everything in one location.
Take out some paper and a pen, and jot down any and all thoughts that occur to you. Being able to see your ideas clearly on paper is much more useful than just having them float around in your head.
When choosing the ideal names for your design companies, this is one of the most crucial things you should take. By requesting input, you may learn which names are the most well-liked and which ones you should probably reconsider.
Play to Your Strengths
If you are having trouble coming up with name ideas, it never hurts to ask for help! At the end of the day, you are a designer, not a creative writer! It might be overwhelming for a designer to pick a name that's going to affect the success of the business directly. Sometimes, it's best that you keep focusing on the art in your studio, instead of thinking about branding and marketing. Not everyone has to know everything, you provide your service the best you can and thats it!
Focusing on your designs and images, instead of trying to be creative in writing can be a better idea. There are people out there whose job is to come up with unique ideas for business names and brands,. These creative writers have worked for a lot of companies (including design), and their ideas are good, more likely better than yours — no offense. So, after thinking for many sleepless nights, you still can't find good business name ideas, you might want to seek help from a professional!
You should also keep in mind that creating content that will generate traffic to your website is also incredibly important. And also, just as crucial as the design business name, is the logo. More often than not, logos are the first thing people see, not the design business name.
Check Out Design Company Name Generators!
There are many name generators you can find online that generate name ideas specifically for design companies. Coming up with good business name ideas aren't easy. Especially in the field of design companies, which has an insane amount of competition. So don't feel like this as a cop-out by no means. At the end of the day, you will be the one deciding on the final name of your design company.
You can use the names generated by these tools to help you create a list, from which you will find out your final name. So you are going to use it to give you some ideas, as a jumping off point, so to speak, for your design company.
Examples of Design Company Names
The Designers Group
Design Space
La Femme Designs
Union Street Designs
Maple Street Designs
Creative Design Spaces
The Design Business
Tyler the Creative (Designs)
Photorealistic Designs
Design Club
Designer's Domain
Design & Art Co.
Sandia Designs
Ideas for the Creative!
Designs for the Creative
Creative Ideas!
Tony's Graphic Designs
The Creative Collective
Northeastern Graphic Designs
Mad World Graphic Designs
Eastbound Design Studio
Creative Business
Marvin's Design Studio
Turtle Rock Creative Design Studio
The Studio on 4th Av.
New Art Studio
The Creative Brand
Creative Graphics
Pixel Perfect Creative Design Business
The Rotten Potatoes Design Studio
Check Mate Graphic Design
The Word Graphic Design
Union Street Graphic Design Studio
Safe Space Designs
In-the-Joke Graphics
Under the Bridge Design
The Design Connection
The Graphic Connection
Easy Rider Design
Innovation Design
Word of the Lord Design
Plymouth Rock Graphic Design Studio
Naturally Creative
The Graphics Group
Creative Business Team
Digital Designs Co.
Brainstorm Graphic Design Studio
Brand Design Consultation Services
Graphic Design Consultation for Businesses
Risky Business Design
Photorealistic Graphics
RTX On Graphic Design Studio
The Image Studio – A Design Business
Head Start Graphics
Market Street Design
Vital Graphics Studio
Art Market Design
The Design Department
Business Designs
The Business Creative
The Design People
Unreal Graphics
Mentor Graphics
Inspiring Design
Web Graphics Co.
Cool Design Industry
Follow Your Graphics
Red Sea Graphic Design Studio
Simple Graphics
Inspire by Design
Search Light Design
The Design Agency
Big Words Design
Creative Grounds
Digital Dreams
Black Horse Design
Fancy Design Business
Old Time Design
New Grounds Design
Cool Beans Design
Union St. Web Design
Brilliant Design
Creative Heads Studio
Talking Heads Design
Unfinished Business Designs
The Design Avenue
Creative Uses
The Use of Design
Best Creations
Way to Home Designs
The Design List
Royal Design
Paradise Design
Catchy Designs
Marketing Design
Blue Mountain Design
Small Faces Design
Conclusion
Choosing the right corporate identity will help establish the brand. It can also help take your products to market easily. You need to be conscious of the design company name. It should be distinctive, relevant, memorable and meaningful to the company's business and target customers.
Explore All
Business Names Generators Articles