A newspaper serves as a vehicle for disseminating breaking news. It is a printed publication released regularly, such as every day or every week.
Newspaper Name Generator was developed due to the difficulty in creating creative titles for newspapers.
With the help of the Newspaper Name Generator tool, the chore of coming up with newspaper names becomes less tedious, time-consuming, and dull.
We have selected the best newspaper name generators capable of providing quality newspaper titles for your brand. Enjoy!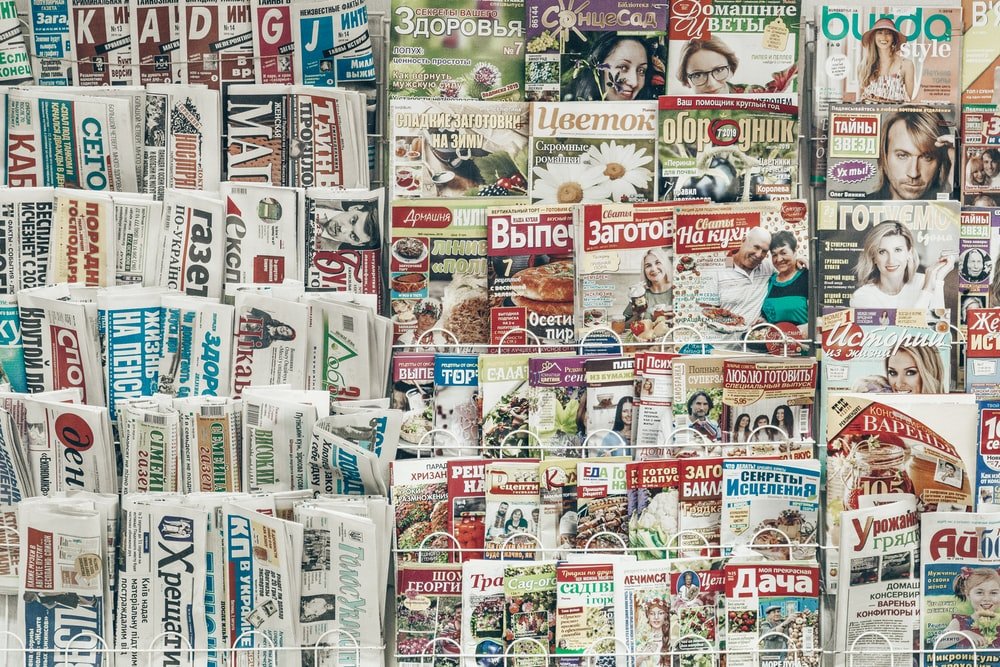 What's In a Newspaper Name?
We know that a book's cover isn't always its soul. Readers don't!
In the newspaper sector, a company's brand name is the first thing potential buyers notice. Thus, it must be perfect.
An excellent newspaper name will compel your readers to pick your publication up off the shelf. Hence, the need for newspaper names generators.
These generators are quick and efficient in churning out mind-blowing names in droves that will grab your audience's attention. Let's see the quick steps it takes to get a great name.
Newspaper Names Generator: Steps to a Befitting Brand Name
A good magazine or newspaper name can be difficult to come up with, even if you have a lot of ideas in your thoughts.
The Newspaper Name Generator will enable you come up with a name that reflects your brand and resonates with your readers.
Let us take the stress out of the naming procedure for you by breaking it down into six easy-to-follow steps.
1. Visualize the Message
To get started, think about what and how you want to write about for your magazine or newspaper. You may be trying to fill a void in the market. If you have a particular area of knowledge that you can turn into fantastic content, you rock!
When starting a new business, here are three questions to consider:
1. What kind of stuff are we getting into?
News, politics, society and entertainment are just a few of the possibilities.
2. How often should readers expect updates?
As a rule of thumb it should be at least once a week but can vary from there.
3. In what format would the content be released?
Print, digital, or a combination of the two are all viable options. Your responses will help shape the name of your company.
2. Keep the Audience in Mind
Most newspapers and magazines target various groups of people in society in their advertising campaigns. There will always be a group of readers who make up the bulk of every publication's readership.
There are two ways in which media audiences are typically segmented:
Social class, gender, age, ethnicity, and sexual orientation are all demographic variables.
Personality, way of life, beliefs, and preferences are all types of psychographics.
Based on the above criteria, imagine who your ideal customer may be. This is critical, since you want to pick a name that will resonate with them.
3. Clear Understanding of Relevant Terms
It's time to start thinking about keywords that reflect your publication's content strategy and target audience.
In order to distinguish your magazine or newspaper from its competition and convey a distinct viewpoint, you need keywords. To be effective, they must be personalized to your content and audience.
Use the Generator for Newspaper and Magazine Names to come up with new names for your publications.
Then, using the fantasy name generators, enter each of your chosen keywords one at a time. Select the two most eye-catching names for each term. With one click, you may produce thousands of random newspaper names.
GogoText is another free newspaper names generator. With one click, you may produce thousands of random newspaper names.
4. Market Survey
You must now put to the test the ten names that the Newspaper Name Generator has suggested for you to consider.
Send a quick survey to your clients, coworkers, and friends, and ask them to participate. Use the following open-ended questions in your next interview.
When you hear this name, what's your first impression?
Do you know what kind of information you can expect from this publication?
Would you buy this publication if it was on a store shelf?
Select the best-performing moniker all of your results.
5. Verify Availability
Finally, check to see if your chosen name is available. Ensure the name you want to use hasn't been trademarked by someone else.
The Magazine Name Generator has a useful function that allows you to checkmate this when reading the results.
Verify if the name is available on all major social media networks such as Facebook, Twitter, Instagram, and LinkedIn. Your name must meet the availability criteria because it is a legal requirement.
To Wrap Up
When it comes to coming up with a catchy name for your newspaper, it can be a time-consuming and frustrating task. But the steps above can take you to your desired outcome! Now let's see what your name generator generates!
Frequently asked questions
What names can you give to newspaper in modern times?
Post, Mail, Times, Gazette, Journal, Chronicle, Examiner, and many others sound quintessentially like newspapers. Other exotic names aren't always so self-explanatory.
What are the examples of newspaper?
I have written about The Sun, The National Enquirer, The Star Magazine, The New York Post, and The Globe.
What font is used in newspapers?
The 10 most popular typeface families (in order) according to the study are: Poynter (36 newspapers), Helvetica (28), Franklin Gothic (27), Times (20), Utopia (12), Nimrod (9.
What is a newspaper title?
Newspaper titles appear in the masthead on front pages (or title pages) of newspapers and in the folio, a line at the top of each subsequent page that includes the date, page number, and sometimes a section title. You could also refer to the title at the top of a page as a title.
What is a good title for a newspaper?
The [TOPIC] Tribune
Today the Herald[TOPIC] Herald.
[TOPIC] Post
The [TOPIC] Star
[TOPIC] Daily News
The [TOPIC] Chronicle
The [TOPIC] Post
The [TOPIC] News
Do you italicize newspaper names?
When quoted in text or bibliography, titles of books, journals, magazines, plays, newspapers, and freestanding publications may be italicized.
How do you make a newspaper name?
The Sun
Daily Mirror
Daily Mail
Irish Daily Star
The Herald
Lazy Bee Media
Bouncy Academic
A Life Worth Living.
What is a newspaper format?
There is a huge variety of formats for newspapers. Print, microfilm, and electronic formats are commonly used, which are available online. CD-ROM or DVD format newspapers may also be used. Typically, these are only available in the Library Reading Rooms.
How do you start a newspaper article?
Start with the most important facts.
Concise and thorough text.
You can use the active tension.
Make it available what's new / different.
Human interest in mind.
Avoid jargon
What are some good news names?
USA Today
Wall Street Journal
NY Daily News
Los Angeles Times
Washington Post
Newsday
Chicago Tribune
New York Times