The bag retail sector is growing. It might be a good time to consider starting your own purse business to take advantage of the increased demand for bags. Many novice business owners realize that coming up with catchy bag shop name ideas is more complicated than it seems.
This article explains three main things:
The importance of a good business name.
Why it should be relevant to your target customers.
How to create a memorable business or brand name.
But before anything, here are some facts you must know:
According to this 2022 report, 36,268 registered luggage, accessory, and purse retail businesses are in the US.
The global purse industry is projected to grow from USD 49.63 billion in 2021 to USD 78.46 billion in 2028.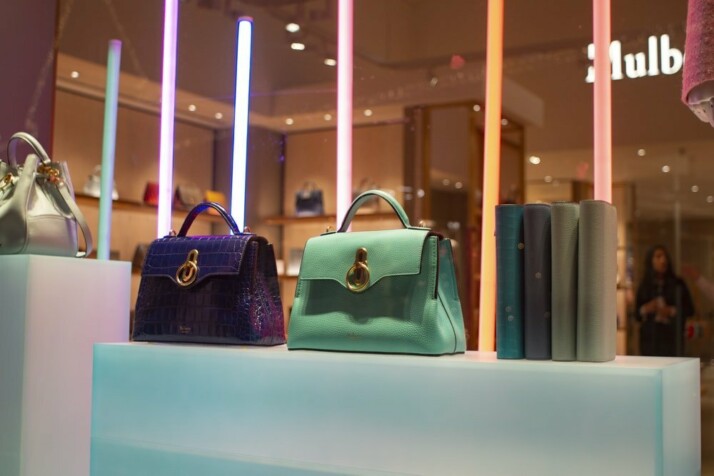 Why Is a Business Name Important?
A business name represents your brand on all platforms, content, and mediums. It is the name that people associate with your products, message, and reputation.
A catchy name creates a lasting first impression on consumers. Choosing a name that accurately describes your business and is relevant to your target market is essential.
Different industries have varying consumer expectations and preferences. Each market has a unique customer base with other priorities.
Understanding the fashion market gives you insight into the customers you're trying to promote your brand. It will help you narrow down words, tones, and styles you can apply to your company name. Knowing your market makes it easier to determine the right marketing approach.
It also has a big impact on whether people would think about your brand amidst the competition.
What Attracts Fashion Industry Consumers?
Fashion consumers tend to follow trends. Therefore, fun and trendy business names will fit this particular field over names that have a professional tone. (e.g., Cool Clutch vs. Bag Experts)
Your bag brand name should be as vibrant and colorful as the bags you handle. It's essential to strike a balance between a trendy and classy business name because trends tend to change rapidly.
If your business name relies heavily on a particular trend, it may become irrelevant when the customer base moves to a new trend.
Tips on Creating Bag Shop Name Ideas
A unique bag business name allows you to share important information about your business. It can be a difficult choice, especially when you have many options to work with. Here are some tips to help you develop a business name idea.
Highlight Your Brand's Specialities
The primary purpose of your business is to establish identity. Remember that you're competing against 36,268 other retailers.
Make sure to highlight the type of bags you sell. For example, choose a classy name to match if you primarily sell designer handbags. Choose luxury synonyms like deluxe, royal, glamour, grand, lush, etc.
You can also use your business name to describe your promotional bag design. For example, if your store primarily sells tote bags and satchels, you can add "satchel" or "tote" in your name.
Use Descriptors
Descriptors are easy to use. Pick one related to the style of your business. Use descriptors like "fun" and "chic" to describe a business that handles trend pieces. If you distribute a classic collection, you'll need a name that suggests that.
Always check that your name, design, and product catalog match. Consumers tend to set their expectations according to brand name.
Ask for Feedback
Picking a unique brand name that best represents your bag company can be challenging. Let key people choose from a list of company names. It gives you a good grasp of what names people like.
Your respondents may even provide you with a unique name suggestion. Asking for feedback helps you understand the way people think about certain words.
Check Domain Availability
Every business requires a website to stay competitive. An online presence serves as a vital component of your sales funnel. It's essential to pick a business name idea and use it as part of your domain name.
Make sure the name you intend to use is available as both your business name and domain name. Matching your business and website names makes it easier for customers to find your website help you stand out from your competitors.
Use Short and Simple Words
Your business name must look and sound great on paper and in person. Simple words are catchy because they are easy to remember and read nicely. Be creative with your word use. Try to play with words to get the bag company name you want.
The fashion business is playful. A good name needs a happy ring, so people are likely to buy from you. Avoid using long and complex expressions because customers might not relate well.
Short names also fit well in all mediums. You don't want a long name that looks too big on a business card.
Use a Business Name Generator
A business name generator won't always create the bag brand you want. However, it can help you pool a list of possible words you might want to try. You can even brainstorm with your team to help select the perfect name for your bag brand name.
You can take inspiration from these business name idea examples:
Clutch Closet
Supreme Satchels
World Carry
Urban Totes
Green Bags
Bags Palace
Pink Leather Bags
Daily Purse
Star Purses
The Best Bag
Handbag Day Store
Lux Luggage
Perfect Purse
The Bottom Line
Creating a business name idea for your bag store can be challenging. Your business name is not only an aesthetic part of your marketing strategy. It also sets the tone for your business.
Brand names provide a glimpse into your vision and promise for customers. Remember these tips when pooling bag shop name ideas. Don't be afraid of asking for help either. Most people will happily lend a hand. Good luck!
Explore All
Business Names Generators Articles