It takes only half a second for customers to determine whether or not they want to interact with a business. A business name is a brand's identity, much like how we associate a person's name with their reputation. Coming up with good bookkeeping business names is challenging in itself.
According to a 2022 report, there are about 310,782 registered bookkeeping businesses in the United States. Now, consider that new companies will need to find a way to stand out from their competitors.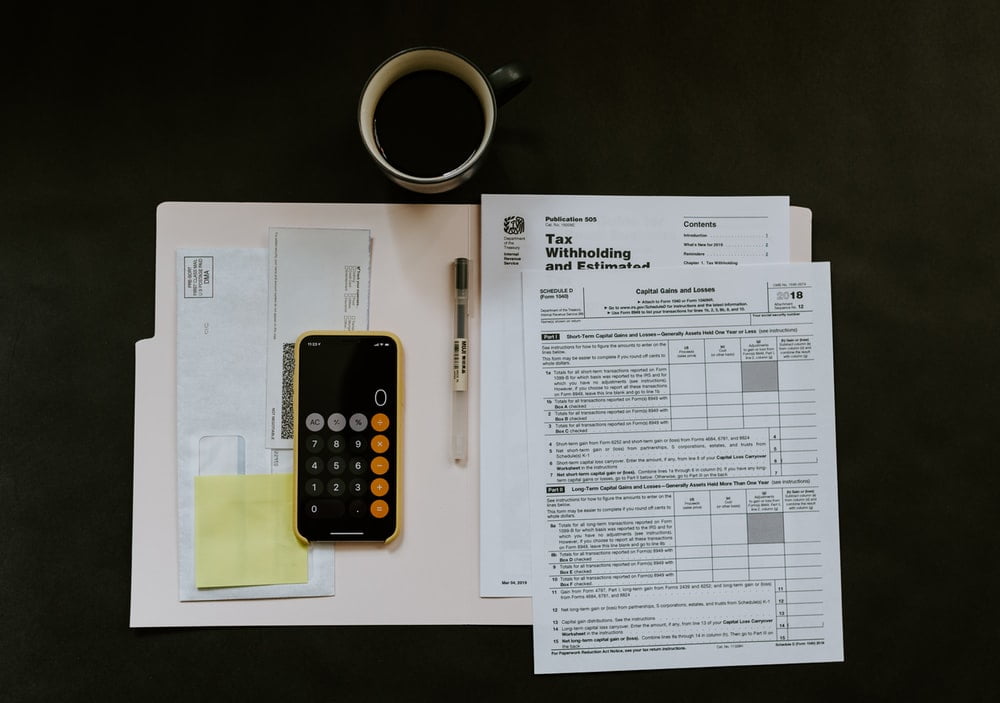 Why Do You Need a Good Business Name?
A good name can help attract the first clients of a small business. It can also help clients determine whether a company offers what they need.
A business name is the start of any brand recognition. We should never overlook its importance. Before we delve into creating a good bookkeeping business name, we first need to understand what we are naming.
It allows us to identify words related to the industry and understand what traits and characteristics to emphasize. Customers from different industries have varying expectations.
By understanding the nature of the industry, we can better understand what attracts a particular target market.
What Is Bookkeeping?
Bookkeeping is the process of measuring, recording, and reporting the financial activities of a business. The primary purpose of bookkeeping is to keep a complete and accurate record of an entity's financial transactions.
Bookkeeping is an accounting service that provides organizations with an overview of their financial performance. It can also serve as the prognosis for potential growth margins.
While it's possible to perform this task independently, most people would be better off consulting a professional bookkeeper or accountant.
Bookkeeping is a complex task that requires accuracy, discipline, and thoroughness. It also helps simplify compliance processes such as tax reporting, financial statements, payroll, etc.
Bookkeeping requires expert skills. Therefore, company names that describe innovative and accurate financial services are more likely to generate leads than names that are playful. (e.g., a business name with "pro" in it is more attractive than one with "biz.")
People expect to work with an accounting specialist. It's essential to choose a name that matches client expectations.
Things to Remember When Creating Bookkeeping Business Names
Here are some things to consider when creating a bookeeping business name.
1. Use Industry-Relevant Keywords
Using relevant keywords helps you meet client expectations and satisfy search engines, so your page ranks higher on SERPs. Your business name should include standard accounting terms such as ledger, money, check and balance, accounting solutions, cash, etc.
Remember that your online reputation is just as important as your local reputation.
2. Choose a Name That Looks Good on Different Platforms
The name of your business is going on all your marketing materials and mediums. Everything from your website to your business cards will bear the company name. Make sure your name is short enough to look good on these platforms.
3. Avoid Common Names
Remember that you're trying to stand out from 310,782 registered bookkeeping businesses. A familiar name will not do your brand identity justice.
Common names are likely already used by other businesses. Make sure that the name you intend to use is available.
Choose a name that describes your unique services and your specializations. For example, if you have an excellent tax service, you can highlight that in your name.
4. Ask for Feedback
If you're still unsure of a name for your bookkeeping company, you may want to ask key people for feedback. You can provide them with a list of business names to rate. They may even come up with a better name than what you currently have.
A business name generator can also help you create a list of names to choose from.
Takeaway
Naming your accounting business is an important task. It affects the first impression that comes to mind when clients talk about your business.
The number of businesses should already indicate the need for a memorable and catchy bookkeeping business name.
The best bookkeeping business name is one that highlights your expertise and identity. It can spell the difference between being ignored and generating leads. Make that split-second matter. 
Frequently asked questions
What businesses need bookkeeping the most?
Retail Stores
Colleges and Universities
Healthcare Providers
Bookkeeping Services Jobs
Government Agencies
In-House Bookkeeping Jobs. For medium- to large-scale companies, bookkeepers are often hired to support their accounting departments.
Lodging Facilities
How do I name my small business?
Understand your business. You need a solid understanding of your company before you can begin naming.
Use descriptive words
Be literal
Give us your name.
Avoid hard-to-spell names
Tell a story
Let us know what you think about the name.
Don't be too narrow.
What is another name for bookkeeper?
On this page you will find seven synonyms, antonyms, and idiomatic expressions for bookkeeper, like: clerk, purchase-ledger, accountant, auditor, actuary, countercaster (contemptuous.
How do I start my own bookkeeping business checklist?
Get your certification. First, get your credentials.
An effective bookkeeping business plan.
Incorporate your business
Choose a software for accounting.
You can provide your services to the world.
Spread the word
Stay up-to-date
How do I start an accounting business from home?
Name a business
An Accounting Business Type And Registration.
An employer identification number may be obtained.
Get the necessary business licenses and permits.
Open a business bank account.
With an insurance policy, protect your business.
What can a bookkeeper not do?
Prepare the basic financial statements.
A relevant account holds all transactions and assigns them to it.
Verify receipts
Provide invoices and payments on your behalf.
How do bookkeepers stay organized?
Manage Client Relationships
Integrate your software programs.
Workspace Organization: Optimize Yours.
Streamline your work flow.
Make your day ahead of time.
How should a small business organize a bookkeeper?
Separate financial reports for your company and your personal finances.
As much as possible, automate.
Keep thorough records
Invoke deadline reminders
An audit trail is created.
Track business expenses
Keep your books at the top of your list.
How many hours should a client bookkeeping take?
A small client might take five hours a month, a medium client might have 10 hours savvy, and a large client might spend 20 hours if it was not.
Is it worth starting a bookkeeping business?
Bookkeeping is a profitable business to start for those who have a knack for numbers, an eye for detail, and a love for paperwork. The bookkeeper keeps the financial records for a company including expenses, profit, and loss. A computerized ledger explains the company's transactions.
How do I name my accounting firm?
You should use words that reflect your firm's culture.
Use words that reflect your target audience and what they want.
You've already considered names.
The team has suggested some suggestions.
Words that reflect those words in Latin, Greek, Spanish, or another language.
How do bookkeepers get clients?
Referrals to others are great for business.
Write blogs
Share testimonials
Search job sites
Make a guest speaker.
Social media platforms should be monitored.
Become familiar with other marketing tools.
How much should I charge for bookkeeping services?
Hourly wages for bookkeepers in the United States are average. is $22 per hour. The average cost of CPAs is between $200 and $250 per hour. It's common for bookkeepers in major cities to charge $500 (or more per hour).
Do bookkeepers do tax returns?
Professional bookkeepers can prepare accounts and tax returns for sole traders, as well as basic self-assessing returns.
How can I be a good bookkeeper?
Attention to detail. This helps bookkeepers keep their company's financial data accurate.
Invoicing
Critical thinking
Organization
Excellent communication
Accounts payable
Numeracy
Time management