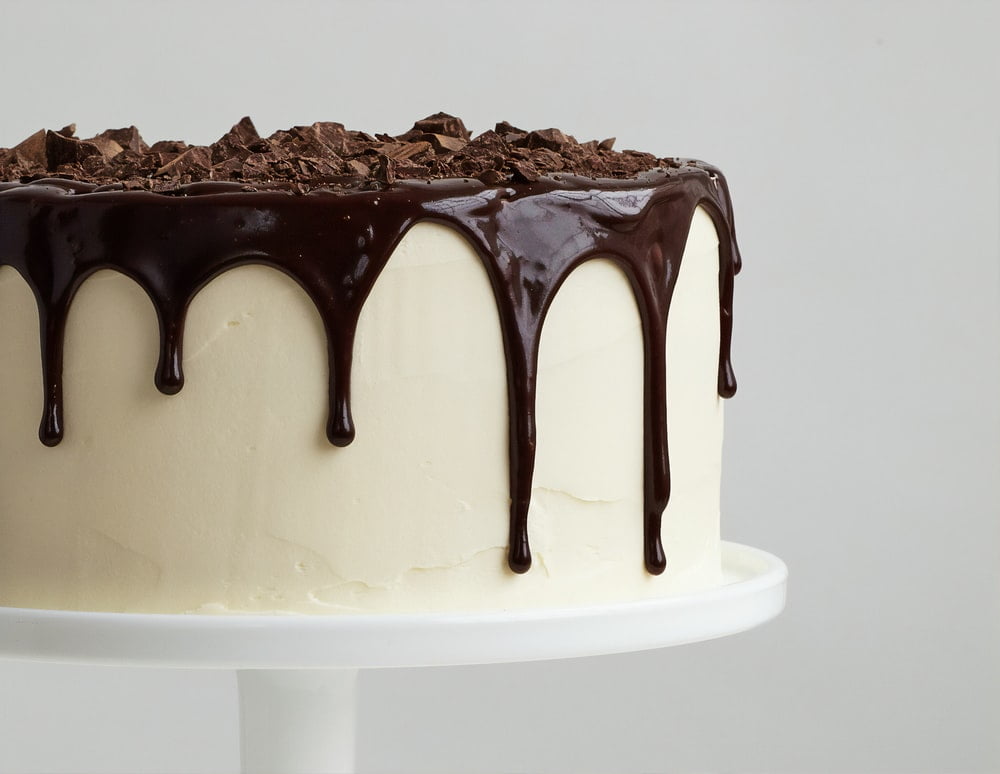 Your passion for baking and the quality of your cakes is not enough to drive sales. We can go over the many marketing techniques and strategies. But none will matter if you don't have a good cake business name.
This article contains everything you need to create a catchy business name. 
Let's begin by understanding why we need a business name first.
Why is a Business Name Important?
A business name is just like any other name. It represents your business in all forms of media. It's what appears on all marketing material such as billboards, business cards, online ads, and web content.
It's what helps customers identify your business from your competitors. A business name is a subtle way to share your products, services, specialties, and goals.
Business names are essential and seem easy to make until you try to create one. These guidelines will help you come up with a unique business name.
How Do You Make A Good Cake Business Name?
Identify Your Target Market and Branding Angle
A business name is similar to a marketing effort. You must understand your target market to identify the message and tone that attracts them. Think about what your business advocates and what baking areas you excel in.
A relevant name will also satisfy search engine algorithms. It helps your website show up on search results.
Use Short and Simple Descriptors
People tend to ignore long and complex words because they're difficult to understand and remember. Use descriptors to share key points about your bake shop.
For example, if you specialize in baking fondant cakes, indicate it in your business name.
Check Business and Domain Name Availability
Creating a name is only half the battle. Most times, your business name may not be available. It's best if you verified that the name you want to use is available.
Domain name availability is crucial because your website will require a name. A matching business and domain name looks and sounds good because they're coherent.
It makes it easier for local visitors to find your website and vice versa. In either case, you generate more traffic.
Use a Name Generator
If you're having difficulty creating a unique cake business name, try to leverage technology to move forward. Name generators can provide you with a list of ideas that you can mix and match to create the best options. You can take inspiration from these names:
Sugar Cravings
Baking Buddy
Cake Love
Sweet Visions
Cake with Heart
The Sweet Side
The Fluffy Cottage
Just Desserts
Cupcakes Galore
Delicious Creations
A Piece of the Pie
Bake Brigade
Cake Perfection
Everyone Loves Cake
The Sweet Life
Bake it Pretty
Cupcakes to Die For
Yum Yum Cupcakes
Any Sugar Coating?
Pop Cake Maker
Slice of Spice
Rolling Vanilla
Red Velvet Wedding Cake
Crumb Corner
Boutique Frosting
Chocolate Heaven
Frosted Oven
Yummy Velvet
Happy Pastries
Crazy Sprinkle Delights
Dream Cookie Queen
Butter Charm
Piece of Cake Café
Creamy Cake Bakery
Angel Layer Gallery
Special French Icing
The Bottom Line
A bakery business name will help you build a connection with your target market. It's a vital part of your sales funnel and subsequent marketing efforts. Feel free to reread these tips when you start listing business name ideas. Good luck to you!
Frequently asked questions
How can I promote my cake brand?
Smells Are Free!
Tempt Your Customers
Enter people's minds
We offer free samples.
Social Media is smart.
Take a quiz or take a survey.
Bread of the Day.
Online Ordering is the easiest way to start a website.
How do I promote my cake business on Instagram?
#1 Plan your Feed
#3 Provide value
How do you get people to buy cake?
Don't forget your customer.
Remember your customer's needs.
Bring your customers in easy.
Say Thank You
Communicate
What is another name for a bakery?
| bakehouse | pâtisserie |
| --- | --- |
| bake shop | pastry shop |
| confectionery | patisserie |
| cakery | cake shop |
How can I make my cake business unique?
Know your Brand
Always provide excellent customer service.
Make a Niche for yourself.
Be sure you offer them an offer they can't refuse.
Make something of value.
Have great social media skills.
Try something different
Enter cake competitions
What are the names of cake?
Angel Food Cake
Sponge Cake
Pound Cake
Chiffon Cake
Baked Flourless Cake
Genoise Cake
Butter Cake. This buttermilk-raspberry butter cake is easily baked into a layer cake, sheet cake, or even a DIY wedding cake.
Biscuit Cake
How can I promote my baking business?
SEND EMAIL CAMPAIGNS
Be in contact with influential food blogger.
Bring samples to events and events.
SPAMLES SHOULD NOT BE STRAIGHT TO YOUR CUSTOMERS.
OPEN POP-UP SHOPS
FOOTIONS TO INSTAGRAM
FACEBOOK IS A MUST!
DO NOT FORGET YOUR WEBSITE.
How do you name your company?
Understand your business. Names require an understanding of your company, as with many business processes.
Use descriptive words
Be literal
Your choice of name will vary.
Avoid hard-to-spell names
Tell a story
You can receive feedback on the name.
Be careful not to narrow your focus too much.
What to say to promote a cake?
Just Dough It
Sweetest You Can't Stop Craving for.
Enjoy the sweetness
We're sure you'll love these sweet Temptations.
Make Your Cake and Eat It Too.
Perfection Made
The Butter Cream Joy Topped with Butter Cream.
Making every celebration more enjoyable.
How do you motivate a baker?
Give Them Luxury
Give Them Time
Give Them Space
How do I promote my cake business on Facebook?
It is optional to create an advert on your business page. You must choose whether to promote your page or website or boost a specific post. You will have the option to add some text to your promoted post when you click one of these options. Advertise your services, availability, and contact information here.
How do you stand out in baking?
Find Your Niche. Bakeries offer delicious baked goods of all types.
Stay Ahead. Trends in foodservice are usually short-lived and powerful.
Develop strategic partnerships with distributors.
What should I name my cake business?
Crazy Cupcakes
Cupcake Glory
Creamy Creations
Cupcake Queen
Cookie Encounter
Sweet Dreams Bakery
For Heaven's Cakes!
Sprinkles Bakery
What's another word for bakery?
pastry shop
confectionery
bake shop
pâtisserie
What is a female baker called?
November 21, 2011 Daven Hiskey. Around the year 1000 the term "baker" was invented. Bakester was another term that meant the same thing from that time period.