Whether you are selling cookies online or in a shop, you need a name that inspires trust and loyalty in your customers. It is important that your customers associate your business name with the best kind of delicious treats. But thinking of perfect cookies business names can be tricky.
In this article, we've gathered the best strategies for naming your cookie business. We've also listed some sample cookies business names that you can get inspiration from.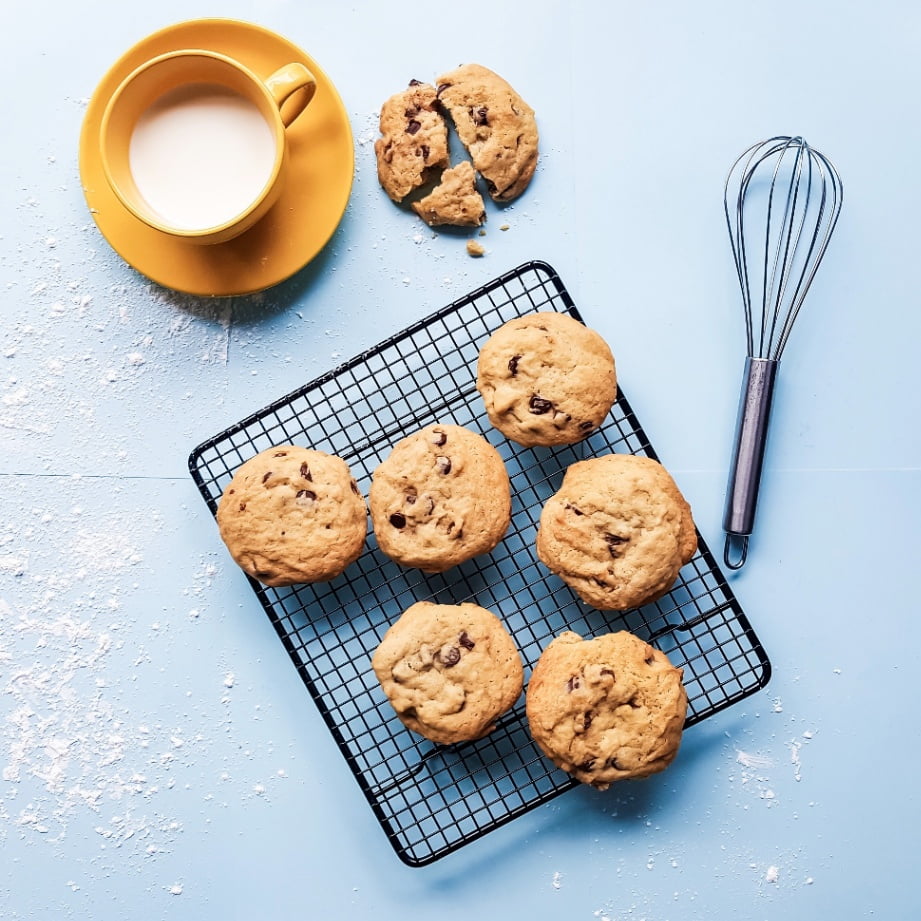 How to Name your Cookie Business?
Here are some things to condier when naming your cookie business.
1. Brainstorm
One of the first things you will need to do before naming your cookie business is to organize your ideas. Will you sell your cookies online or in a store? What will be your signature cookie flavors? What are the ingredients you'll use? Consider these questions first before you start brainstorming name ideas.
2. Pick the Appropriate Words
Take note of all the words related to cookies. Other good options are "biscuit", "brownie", "cake" or "pie". Once you've listed them all down, look for descriptive words or phrases that describe the type of cookies you will create.
3. Be Unique
Once you've decided on the main product you'll be selling; it's time to get creative. Choose a business name that's unique and catches the curiosity of customers.
Don't be afraid to use quirky words or weird spelling as long as your audience likes it and it's not too inappropriate. Also, don't forget to check if the business name you want is available.
4. Keep it Short
A business name that's too long might make it hard for customers to remember. So, it's best to keep your business name short and sweet.
Remember, your cookie business must be easily identifiable. To the point that people can't help but order your cookies when they hear your business name. This also makes it easy for customers to find you on Google and hunt you down.
5. Make it Catchy
There are many ways to make your business name catchy. One great way is to use alliteration. Alliteration means using repeating sounds within a word.
One example is using alliterations such as 'bakery' and 'cake'. This helps emphasize certain words to help catch more attention.
Online Business Names Generators
Online name generators make it easy to come up with the perfect name for a new business, website, or product. They are money-saving and time-saving as well. The key is to pick a name that is catchy and one that resonates with consumers.
Here are some online business name generators worth checking out:
INK Business Name Generator
INK Business Name Generator is an AI-powered tool that helps generate cookie business names within seconds. What's more, the process is pretty straight-forward.
You just have to enter the relevant keyword and allow the tool handle the rest.
Shopify's Business Name Generator
Generating names using Shopify's Online tool is very quick and easy. It works just like other online name generators where you just enter your keywords. It has no special naming features, but it's absolutely free to use!
Name Snack
Name Snack is equipped with AI technology that generates a unique business name for any industry. All you need to do is enter the keywords relevant to your business. It will then generate a long list of options for you to choose from.
This tool can also check domain availability for the name you choose. Aside from English, Name Snack has Italian and Spanish versions.
Name Station
This generator can generate business names in a matter of seconds. It also allows you to ask for suggestions and feedback from other people through crowdsourcing.
Example Cookies Business Names
Here are some example cookies business names generated by some online name generators:
Cookie Capital
Cookie Project
Big Box Cookies
Cookie Goodies Trail
Golden Cookie Company
Wacky Treats
The Cookie Effect
Dough Kisses
Chewy Delights
Cookie Munch
Yes Cookies
Forrest Cookie Crumb
Crazy Cookies
Mr Cookie Crumb
Cracking Up Cookies
Cookie Collective
House of Cookies
Cookie Boulevard
Brims and Cookies
The Cookie Monster
Crumb Lolly
Dough Bravo
The Sweetest Kicks
Gigi's Goodies
Big Easy Cookie
Crumbs & Cravings
The Blueberry Affair
Cookie-crumbles
Chocolate-chip-cookies
Takeaway
Instead of a boring cookie company name, why not choose a name that appeals to your customers? Try following these steps in naming your cookies business. By creating a great and catchy name, your customers will remember your company for years.
Frequently asked questions
What should I name my sweets business?
Dashing Desserts
Delicate Confections
Cake Charm
Confection Hideout
Dessert Burst
Coco Desserts
Custard Delight
Custard Bazaar
Making a business of cookie dough is a great way to make money from something you enjoy. But before you make batch batches of chocolate chip cookies for sale, research and create your cookie business strategy.
What is the best slogan?
Disneyland: "The happiest place on Earth.".
Nike: "Do it"
-An original article by Old Spice.
De Beers: "A diamond is forever.".
There are some things that money cannot buy.
A Samsung says, "Do what you can't.".
What is catchy name?
It is important to describe a song, name, or advertisement as catchy.
How do I start a small dessert business?
Get a mentor
Create a business plan and marketing plan for your dessert shop.
Evaluate your resources
Lease or purchase a property.
How do I start a candy business from home?
"One smart cookie"
"It is a very fortunate cookie with a baby like you.".
"We're a batch from heaven.".
The goal is a friend-chip.
For you, I make everything I make.".
"Don't you think it's winter when people don't like cookies?"""".
You give a mouse a cookie..
Life is short
I think you're a tough cookie!
Cookies use C. That's fine for me.
Don't forget to hop on the cookie train with me.
Cookies in the morning and cookies at night.
The world is made more positive by cookies.
You cannot be a smart cookie if you have a crumbly attitude.
Generally, you should expect to charge between $2 and $6.50 per cookie, or between $8 and $15 per dozen if you choose to sell your cookies in bulk. You should take into account the cost of both the ingredients and baking equipment, along with your time, and the complexity of the cookie when setting your price.
How do I come up with a catchy business name?
Write a story about it.
Make an inventory of your life.
Look into other business names that stand out in your industry.
Look at other industry names.
Brainstorm an emotional thought.
Check the thesaurus
Consider mythology, movies, and legends.
Create your own business name using a generator.
How do you create a unique name?
The length of the name and the number of syllables.
I love how easy it is to spell.
It's so easy to pronounce.
Your child's initials
You have the names of your other children.
Should you choose a gender neutral name.
Your child's last name and how it fits with the first.
Homemade cookies sell for about $3-4, and those by the dozen sell for anywhere between $10-25. Price depends on demand, ingredient availability, competitor pricing, and consumer perceptions.
Tagline for Cookie Company Cookies are non-sugared! I promise, they're delicious!
You don't want too much extra space for cookies to bounce around in a package Cookie airtight Tupperware container. Try to remove as much air out of the bag as possible. You can wrap individual cookies or a small stack of cookies with plastic wrap.
What are some fun business names?
Most fun city in the world.
You're free to smile until you cry.
Laugh Riot
Laugh Depot
The Laughing Shop
Wit's End
Hilarious Hijinks
Hilarious Planet