Your craft business may struggle to stay afloat without a good business name. Business names are essential because they're required elements of branding. The craft business name generator can help you create the perfect business name that appeals to your customers.
A great business name is catchy, memorable, and intriguing. But there's more. Read on to learn valuable tips for naming your brand.
Why Is Your Business Name Important?
A crucial step to starting your business is brand naming. Your business name is the first thing people will notice or hear about you. When a prospective customer searches online, your business name is the first thing that comes up and will help them find your site. It will also help them decide whether your business is worth their time and money.
There's no right or wrong name, but there's also no room for mistakes or compromise. It is vital that your business name is easy to spell and pronounce, engaging, and reflects your company's product and offerings. Your business name should also make you stand out.
Choosing a Unique Business Name for Your Craft
A unique name allows you to stand out from your competitors. There are no rules to follow, but these helpful tips will guide you in creating a business name that suits your needs.
1. Define Your Niche and Target Audience
There are several niches within the craft industry. What kind of craft do you specialize in? Is it pottery, textile, or furniture? The first step toward choosing a perfect name for your crafts business is identifying your niche. Also, specify your target audience and learn about them. What are their interests? What words in your name will intrigue them?
Answer these questions, and you're on your way to choosing the perfect name for your business.
2. Choose Keywords for Your Business Name
Your name should immediately tell your customer about your product or service and what you represent. Aside from using generic words such as 'craft' in your brand name, you need to include words that are specific for your business. The keywords you choose should be based on your products, your target audience, or your company's vision.
For example, if your product is furniture, you might include keywords such as home, decor, fittings, and furnishings in your business name.
If your target audience include the wealthy and affluent, potential keywords include premium, deluxe, grand, luxury, and choice.
For a business with sustainability as its vision, you could use; green, conscious, earthly, organic, or eco as keywords.
3. Use Creative Words
Your business name should scream creativity. Experiment with several word choices and settle for the one most befitting to you. A creative and unique name will separate you from competitors and keep you ahead of the trend. You can also incorporate rhythm into your business name to make it intriguing. A rhythmic name is captivating and memorable.
4. Keep It Short
Short business names are easy to remember. They're quick to Google and share with family and friends. You don't want to confuse your potential customers by using a name that is too long or difficult to pronounce.
There's no need to use a lot of vocabulary. Please keep it simple! A tip to guide you is this; your business name should be between 10-15 characters and 2-4 syllables.
5. Check Its Availability
Once you've settled on a name, check that no one else is using it. E-commerce is vital for your crafts business, so you'll want to use a website domain name that resonates with your business name.
Make sure the domain name is available before you start branding with your chosen name.
The Craft Business Name Generator
Choosing the perfect business name for your craft may be challenging. You might lack inspiration for finding a unique, memorable, and catchy name. With the help of the free craft business name generator, you can create the perfect business name.
The Craft Business Name Generator helps you create and customize your business name. All you need do is enter the keywords of your business, and you'll have a list of unique names generated for you. You can select the one that suits you most.
Creative Craft Business Names
Naming your business can make or break your success. When the name is boring, the word of mouth marketing is lost, and your business could flounder. Let's get into craft business name ideas that will guide you in selecting the perfect name.
Butterfly Designs
Earthly Crafts
Grand Furniture
The Craft House
Featherweight Textiles
Crystal Artistry
The Potter's Hand
Ace Decor
Craft n' Creations
Handy Mandy
Stitches' Paradise
Lovely Lady Crafts
Happy Woodcraft
The Home Patch
Couture Crafts
Handcrafted by Heather
Clever Craft works
Dreamy Designs
Everything Textile
The Ceramics Corner
Luxury Furnishings
The Bead House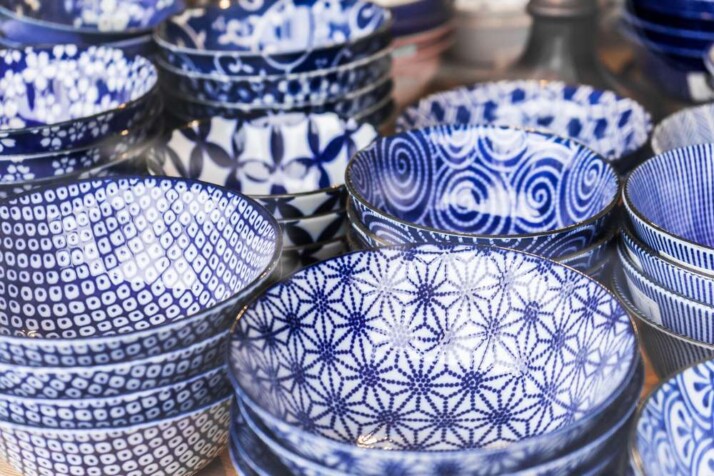 To Wrap Up
Craft businesses have a lot of opportunities to stand out. It's essential to choose a name your target audience won't see anywhere else and ensure that your business name is available.
The craft business name generator can help you find the perfect name for your business. Have fun with your business name, and don't be afraid to be unique!
Explore All
Business Names Generators Articles