A business name is what sets you apart. Branding starts with the name because it's the first impression businesses make on consumers. A catchy name will make you stand out. Crochet business names should be intriguing and captivating to potential customers.
More than half the time, people only need to hear your business name to decide whether to try you out or not. This is why you need to get it right! This article's list of creative crochet brand names will guide you toward creating a perfect name for your business.
How to Select a Suitable Crochet Business Name
A great business name for your crochet business will help you from the word go. Imagine coming up with an intriguing name that stands out in the crowd – one that screams creativity and style.
Using a catchy name that stirs people's interest and beckons customers is essential. Your business name should resonate with your audience, provide them a sense of connection and give an excellent first impression. It should be attention-grabbing, memorable, and unique.
A great business name should reflect your company culture, the brand message, and the mission of your business. It should also express your aesthetic vision while being a tell-tale of your business' distinctive personality.
5-Tips for Choosing a Creative Crochet Business Names
Finding a catchy crochet business name is not as complicated as you think. With the helpful tips below, you're a step closer to creating the perfect name for your brand.
1. Define Your Brand and Target Audience
The first step to naming your brand is identifying what you want to offer. Also, know your target audience. What are your target customer's personality and culture, and how might this affect the name you choose? How do you want your business to be perceived? Answer these questions, and you're a few steps closer to creating the perfect crochet business name!
2. Make a List of Keywords
What keywords do you want to have associated with your brand? Make a list of these terms. Chances are, any phrase that is off-brand may put your business at a competitive disadvantage. Stick to words that are in line with your crochet business.
3. Learn From Your Competitors
Your competitors' names will give you a good insight into what works and what doesn't. Don't plagiarise from their names; be inspired and learn from them. What's intriguing about their business names? How long is it? What keywords did they use? This information will help you come up with a better name.
4. Make It Simple and Short
A long business name is difficult to remember. Use a catchy name that is short but correctly reflects the business and its product. Your crochet business name must be straightforward to stay ahead of the trend.
At best, your business name should have between 10-15 characters and 2-4 syllables. Ensure the name will not be prone to taking offence for any vulgar implications.
5. Check Its Availability
Before you begin branding with your chosen name, check its availability. Search on Google to be sure it isn't already reserved by another business. Also, check if the domain name is available since you'll most likely create a website for your business. Using an existing name will lessen your credibility and reduce traffic to your website.
6. Use a Crochet Business Name Generator
The crochet business name generator can help you pick the perfect name. Enter some of the words you listed into the generator, and it'll give you some insightful names for your business. Even if you don't settle for the name, you can use it as an inspiration.
Crochet Business Names
How do you find a name with all the desired elements without wasting time? The list of creative crochet business names below will guide you in naming your brand.
Chunky Knits
The Crochet Club
Crochet Corner
Crochet & Craft World
Hooked on Crochet
Pretty Stitches Crochet
Crochet Designs
Crochet Couture
Knitter's Nook
Crochet Affairs
Yarn and Needles
Crochet Boutique
Crochet House
Hooks for Knitting
The Yarn Family
Knit and Crochet Boutique
Crochet King
Crochet Inn
Hook Line & More Crochets
All Things Crocheted
Creative World of Crochet
Busy Bee Crochet
Crochet Charisma
The Knitting Circle
Crochet City
Perfectly Knotty
Crochet With Love
Handcrafting Yarn
Crochet House
Crochet Gift Sets
Baby Crochet Business Names
Baby Crochet Boutique
Crochet Carriers
Little Crochet Club
Yarn Babies
Baby Knots
Crochet Corner
Little Loveys
Creativity Crochet
Crochet Girl
Moms and Crochet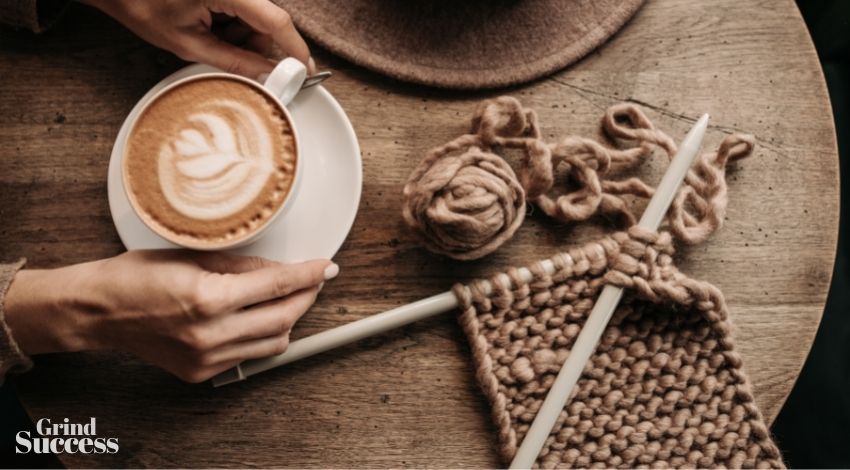 Conclusion
Your crochet business name should have an appropriate level of simplicity and creativity to avoid confusion. Whatever name you settle on, make sure it is catchy!
Choosing a business name that reflects your brand's product is vital. Remember not to use a name that could potentially lead to legal complications such as copyright infringement or trademark trouble. Check the name's availability on Google before you proceed!
Frequently asked questions
What is catchy name?
If you describe a tune, name, or advertisement as catchy, you mean it is appealing and easy to remember.
How do I name my small business?
Understand your business. naming requires an understanding of your company as with many business processes.
Use descriptive words
Be literal
Let's choose a name style.
Avoid hard-to-spell names
Tell a story
Let us know what you think of the name.
Do not narrow your thoughts.
What are some cute boutique names?
| Apple Blossoms | Ever After Boutique | Poppy Petals |
| --- | --- | --- |
| Bend the Trend | Laura's Closet | Rose Petals |
| Blush Boutique | Little Lady Boutique | Sew Lovely |
| Bumble Bee Boutique | Magnolia Boutique | Sweet Pea Boutique |
| Charming Charlotte | Peach Tree Boutique | Sweet Tea Boutique |
What's another word for handmade?
| handcrafted | handwrought |
| --- | --- |
| hand-crafted | handicraft |
| homemade | homespun |
| homebrew | homegrown |
| self-made | do-it-yourself |
What do you call a person who crochets?
Noun definition of crocheter/crochetist. Someone who knows crochet.
How do I come up with a catchy business name?
Tell your story
Invent your personal life.
Look for other business names in your industry.
Take a look at other industry names.
Get emotional by brainstorming.
Check the thesaurus
Consider mythology, films & legends.
You can use a business name generator.
How do you create a unique name?
Name length and number of syllables.
It is so easy to spell.
Easy to pronounce
Your child's initials
Your other children's names.
I think you should choose a gender-neutral name.
What your child's last name means to your children.
What is a good Etsy shop name?
It is possible to think of these names as formulae: words or phrases that express the vibe or feeling you want your brand to convey added to descriptive words that make it obvious what you sell. There are several examples on Etsy such as Urban Cheesecraft, Waterstone Succulents, Delirium Decor, and Morning Ritual Jewelry.
What are some catchy business names?
Intellivision
Perficient (performant, perfect, efficient).
Securiteam
Omnilert
Groupon
Influitive
Spinfluence
Technologent
What is a crochet slang?
Fetching Slang on Social Media and Blogs. Frogs are used to rip out one's work and we repeat the phrase "rip it, rip it" as a frog. Hooker = one who uses a hook to crochet. HOT HOT OFF THE HANGING. Join as you go!
Is crocheting good for your brain?
Movement causes serotonin to release, which improves mood and sense of calm. You can also reduce the levels of cortisol-the stress hormone-after learning knitting or crochet. The development of new neuropathways can be enhanced and enhanced by learning new movements and skills.
What do you call a crafter?
Noun. A hobbyist or a small business owner who participates in a particular handicraft. craftsman. artisan. artificer.
What is a synonym for crochet?
Synonyms and nearing Synonymes of Crochet. knit, quilt.
What should I name my handmade shop?
The Craft House
Happy Crafts
Handy Mandy
Crafterina
Craft n' Creations
Craft Angels
Treehouse Crafts
The Art Box