You've been dreaming about starting a home decor business for a long time. Finding a good and catchy name for your new home decor business idea can be difficult.
Now, it's time to get serious about the name and brand of your business. Don't worry if you're still stumped on how to come up with a list of unique decor business names to choose from! This article has you covered.
The name is an essential component of the business. You'll need to come up with one that displays your skills and the clients you want to attract.
Here's a step-by-step process that will help you come up with a cool business name that's unique without being confusing or too generic.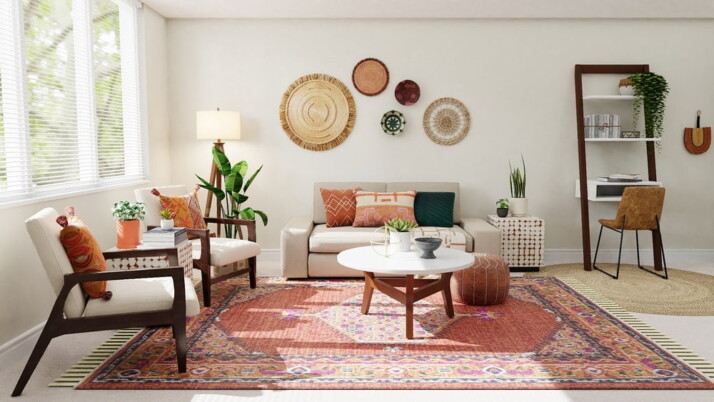 Step-by-Step Process for Catchy and Unique Decor Business Names
To start your own interior design business, you must think of titles that are catchy, imaginative and unique. You need a name that gives a hint about your business.
You should choose a name for your company that is representative of your business and has personality. This helps people know what you do and also differentiates you from your competitors. Some people believe that your business name could even be your logo.
Our step-by-step tutorial breaks down the naming process into six easy-to-follow steps.
1. Brainstorm Your Strategy
As we've seen, there are numerous avenues you might follow with your decor business. The business strategy you choose will directly impact the name you eventually choose, so get that settled first.
There are several factors to consider here:
What are you planning to sell? How big are you planning to sell your products?
Will you begin as an e-commerce company or open storefronts right away?
What role will you play in the supply chain? Will you be a store or a wholesaler?
2. Unique Selling Proposition
After determining your company strategy, you must determine your usual clients. Will they, for example, be affluent buyers searching for luxury upgrades to their homes? Or are they middle-class families in need of functional home ware?
You should also evaluate your USP at this time. A home decor USP could be selling at the lowest possible price on the market or solely using sustainable materials in your items.
Both aspects—target consumers and USP—are critical to developing your brand identity and distinguishing yourself from the competition.
3. Generate Keywords
Begin to consider precise phrases that express your company's goal based on your business strategy, target consumer, and USP. Keywords aid in the development of your brand and the attraction to your target clients. Make a list of 5-10 options.
Consider this example. If you were a premium light retailer marketing to wealthy customers, your keywords would likely be splendor, stellar, grandeur, glow, dazzle.
4. Perform Market Research
Put your new five top choices to the test. Contact coworkers, clients, and friends and ask them to complete a brief name testing poll based on your five options.
Questions in the poll may include:
How does this name make you feel?
What products or services come to mind when you hear this name?
How would you say this name?
6. Verify Availability
Choose the best-performing name from the results of your name testing survey. All that is left is to confirm its availability.
To begin, ensure that the name is available as a web domain name. Customers can find you if your website is consistent with your company name.
Second, ensure that the name is available on the appropriate social networking sites. These sites will assist you in growing your audience. If the name is already in use, choose another.
Basic Considerations in Crafting Decor Business Names
If you're considering starting your own decor business, you'll need to make a few decisions first. And one of the first and most significant considerations is naming your decor business.
We've also compiled four crucial pointers for you to consider during naming. These will help you create a unique name for your decoration company.
1. Employ Rhythmic Elements
Rhythmic elements are an excellent technique to make home decor company names more memorable. Use alliteration, assonance, or consonance to your advantage.
2. Experiment with Words
When naming your decor firm, you have a lot of leeways. Experimenting with word combinations can be a terrific approach to demonstrating your brand's uniqueness. Consider putting two different words together to create a whole new word.
3. Ease of Pronunciation
Ensure that your name is pronounceable. By all means, be inventive, but never at the expense of readability.
Asking respondents to read the name aloud during the name testing survey ensures that your business name is easy to pronounce.
4. Short and Simple
Decor business names should always be short. Customers are less likely to remember a longer name. Try to utilize terms with three or fewer syllables.
To Wrap Up
Looking for a catchy home decor business name? Follow the process outlined in this article to develop a name that sticks.
It may be a little easier to create a name if you already have a plan when it comes to decorating your decorating business.
Finally, if you are still stumped, don't sweat it. Just know that if you pick a name, it should be one that everyone can remember.
Explore All
Business Names Generators Articles