Choosing the perfect name for your ecommerce business is not as easy as it sounds. It must set the tone that appeals to the eyes and resonates with the concept of your business idea.
There are some key techniques and brainstorming sessions that go into the process of crafting the right name for your ecommerce store. This article will help you create unique and compelling ecommerce name ideas for your business in no time.
Steps to Create Unique Ecommerce Name Ideas
You may have a clear idea of what your product is, but what about the name of your store? The company name is an important way to distinguish the store or website from the competition.
Searching for the perfect name can be time-consuming, but often it's worth the journey. Follow the steps below to create unique and impactful name ideas for your store and stand out from the crowd.
1. Note down Words or Phrases
Listing down words or phrases on a piece of paper is the most direct way to come up with unique business names. You may quickly drop the terms that are too close to a competitor or are not appealing enough. Then choose the ones that best describe your company or reformulate the phrases.
2. Blend Keywords Together Into Portmanteaus
Portmanteaus are names that blend two or more words into a single name, creating a form of wordplay with overlapping sounds. Going with a portmanteau in your ecommerce name is a creative way to post two different words in one name. When picking ecommerce names, look for portmanteaus that relate to your company or products. For example, 'Brunch' from breakfast and lunch or 'Smog' from smoke and fog.
3. Get Some Feedback
You have a name you like, but should you go ahead with that name? Once you have a shortlist of business names, you should look for an opinion.
It's best to ask for feedback from potential customers or professionals in the industry. Based on solely the name, you can ask questions like:
Does this sound like a trustworthy ecommerce store?
Have you heard this name before?
What kinds of products do you think the business offers?
4. Ensure Availability of the Business Name
After shortlisting a few names, it's time to look for their availability as a business name across different platforms. Make sure to check all the domain names availability, such as .com, .trade, .shop, .store, and more. This is vital if you wish to advertise on social media and get sales leads.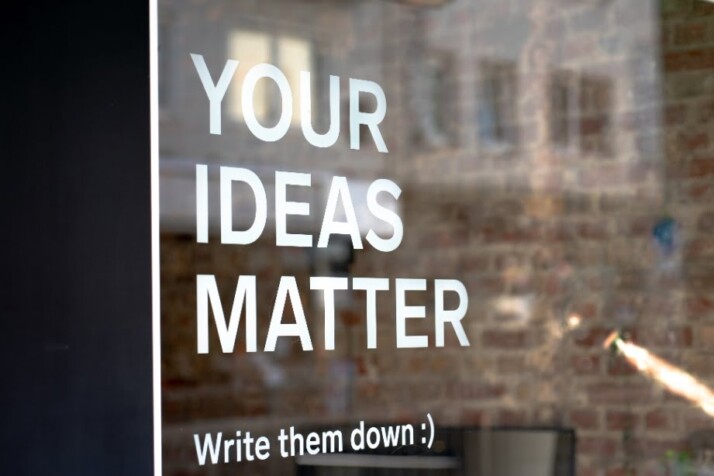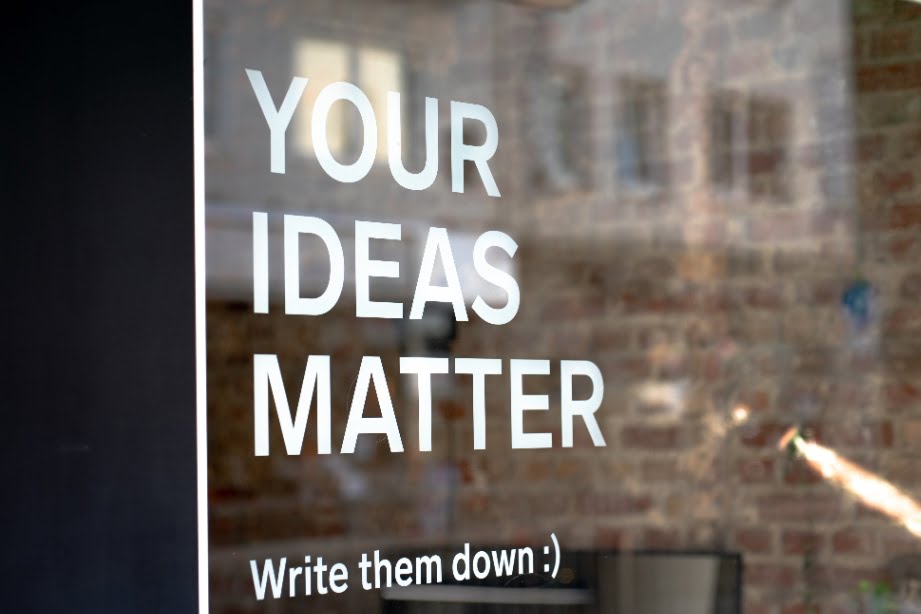 Tips for Naming an Ecommerce Business
The first thing to remember is that a business name should be simple. The next thing to focus on is making the name memorable to the audience, conveying the correct meaning of your online store. Here are some quick tips for developing unique and professional ecommerce name ideas.
Analyze List of Competitor Stores in Your Niche
Ecommerce names have to signify the ideal product. That is to say that the name has to sound like the product that you're delivering to consumers. You should start by considering a list of some interesting ecommerce stores in your specific niche.
These companies probably already know their particular audience, which makes them viable sources of inspiration when you are designing a business name.
While analyzing competitor business names, ask questions like, "What types of products or services does this store offer?" Or you could also ask, "Why are these names successful?"
Get All the Domains for Your Ecommerce Site
Once you finally settle on the perfect business name, make sure to get all the domains for your ecommerce store.
This is more important than you realize. The last thing you want is to learn that another store has the exact same name as you but a different domain.
For instance, you may run a store named CakeCraft.com. But a competitor could sign up and start selling under the name CakeCraft.Shop or CakeCraft.Trade, and so on.
Go with the Trend in your Niche
Many popular and memorable ecommerce stores follow the trend of appending suffixes like 'eva,' 'io,' 'ify' to niche-specific keywords for a more modern touch.
Others opt for contractions of niche terms to create a unique, brandable name for their business. Consider words like WTCH for Watch or EXPRSSN for Expression.
When creating an ecommerce website name, choose keywords that characterize your product and define your business.
Choose Easily Brandable Ecommerce Names
A brandable ecommerce name needs to be easy to remember, easy to pronounce, and easily searchable on Google. It should tell a story or make a promise to the customer in a way that entices them to purchase your product.
If a client tries to find you on Google, they should be able to find your small business name in a matter of seconds. You should also try to make your website the first result on the search page results.
Avoid Bad Combinations & Misspelled Words
A common mistake is creating a bad combination of misspelled words when they find their store name ideas are already taken. It does more harm than good to your business image.
Let's consider that someone wanted to name his store ExtremeEdge, but it was already taken before he registered it. So, he tries similar variations of the name like Extreme-Edge, ExtreemEdge, or ExtremEdge.
Needless to say, these ecommerce name ideas are not professional, pronounceable, or catchy.
Wrapping Up
Your brand is vitally important to the success of your online store. Availing yourself of ecommerce name ideas with integrity will allow your company to stand out and increase your likelihood of success.
As you explore the endless options available to you, remember to be creative and develop a name that is well-received. With these tips and steps, you'll likely be making the perfect ecommerce name for your business!
Explore All
Business Names Generators Articles