Naming a hipster business can be a tricky task. On the one hand, we should avoid fleeting trends. On the other hand, a hipster business name banks heavily on trends and fashions. 
This article contains guidelines to help you overcome this business name creation dilemma. This guide will delve into a hipster business and how to create a business name. Let's begin by defining "hipster."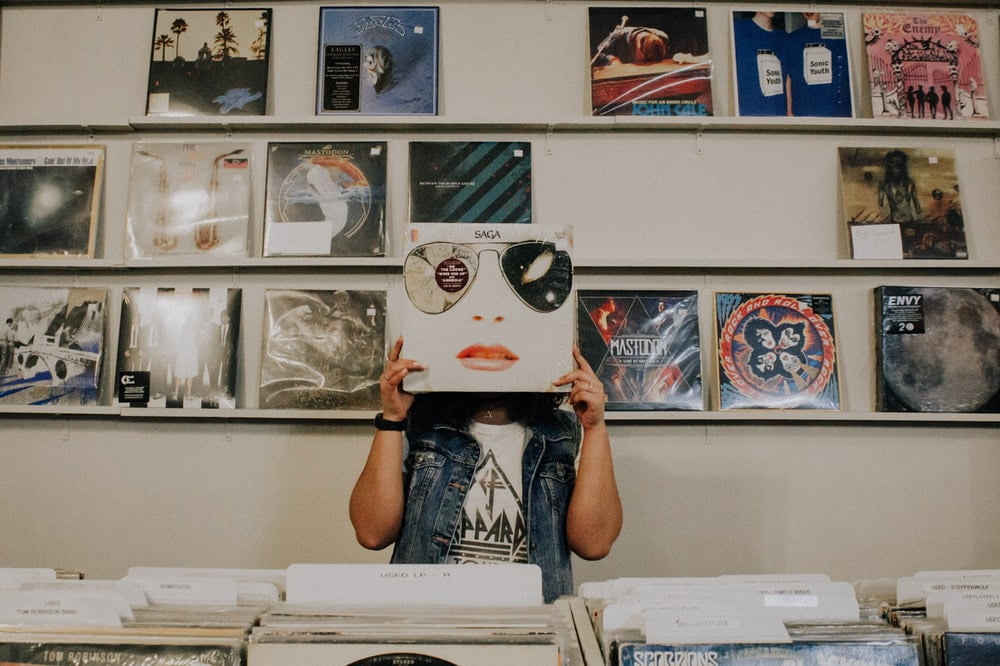 What Does "Hipster" Mean?
A hipster is someone who likes new and "hip" things and often tends to reject mainstream trends. They are usually interested in music, art, fashion, and food. You might call them counter-culture for their alternative and exclusively unique outlook.
What Does This Mean for Your Business?
Hipsters like things that are hip and trendy. The difficulty is, unlike trends, businesses can't change their name regularly. The process is tedious and lengthy. Therefore, hipster businesses must pick a fun, engaging, and future-proof name.
So, how do you satisfy a hipster client base while adhering to business name creation best practices?
Tips for Creating a Hipster Business Name
Before you start your company, you must be able to select a catchy business. The cool part about naming a business is that it's full of possibilities. These tips will help you frame your thought process to allow you to create business names that look and sound great.
1. Understand Your Target Market
A business name represents your brand in all media types. Consider your target audience when picking a business name. Your target customer base has its own set of preferences and expectations.
Understanding your industry will help you identify the right approach for your tone, style, and language.
2. Use Simple Descriptors
People don't want long and complex words. Additionally, wordy names are difficult to recall. They defeat the purpose of a name. A good business name should describe what sets your business apart from competitors.
Here's the tricky part:
Hipsters enjoy trends. If a business identifies with a movement, it may lose relevance when the trend dies. It can also limit your expansion potential.
For example:
Don't emphasize fashion trends if you plan to cater to new trends. If you currently sell tech wear, don't add design your brand around it if you plan to sell athleisure clothing later on.
You'll need to strike a balance between being trendy and being long-term. An excellent way to do this is to use general words relevant to your product.
For example:
For a hipster record store, use general words related to music as your primary word. Then use a trendy word to add some flair to your name. Try using "Hipster Records."
3. Check Domain Name Availability
Every business needs a website to compete online. A domain name that matches your brand name will be easy to find. Always check that your name ideas are available. You don't want to process your business application only to see that you can't use your name idea.
Remember that your website is essential to your digital marketing campaign. It's going to have a significant impact on your sales. Aim for a domain name that's as catchy as your business name.
4. Use a Business Name Generator
Creating a business name can be difficult, especially for an over-saturated market. If you're out of ideas, you might want to try a name generator. A name generator can provide a new list of names to choose from.
Hipster Business Name Generator Samples
Vintage Castaway
Second-Hand Sunshine
Axel Vintage
Wonder Bookstore
The Vintage Bunker
Havana Cafeteria
Vintage Misfits
TRUE Independent
The Coffee Convent
Timeless Tastes
Freethinking Fashion
Café Rising
Chai Barista
Ruckus Records
Zion Trendsetters
Lost Treasures Bookstore
Magic Jar
Rebel Records
Indie World
Rector Walk
The Bottom Line
A catchy business name is essential for a good business start. Even when a name generator can make our task much more accessible, we should never forget the essence of naming a business. You're more likely to meet success by learning the subtleties of the tasks you perform.
Frequently asked questions
How do I inspire my business name?
Store names that are original, fresh, and unforgettable are always enjoyable. Think about this method as you brainstorm a name: Alliterate (e.g. Getting Awesome) Use acronyms (e.g. Grateful & Original).
How can I find a cool name?
Go for quantity. You can easily come up with names.
Keep it Simple. Words or phrases that are old and Latin often suggest that the name may be invented.
Associate
Can you tell me what you're interested in?
Use Alternatives & Variations
Make it visual
How do I name my small business?
Understand your business. As with many business processes, naming takes a deep understanding of your business.
Use descriptive words
Be literal
Use a name style.
Avoid hard-to-spell names
Tell a story
Let us know what you think about the name.
Do not narrow it down too much.
What are catchy names for business?
Perficient (perfect, efficient)
Omnilert
Securiteam
Intellivision
Spinfluence
Influitive
Groupon
Technologent
What makes a catchy name?
You need a name that is simple, easy to pronounce, and evocative. Brighter Naming suggests keeping things "short and sweet," and having whatever name you choose can quickly be spelled and searched easily online. Make sure you're not kitchy or kitchy-think Moz, Nike, or Starbucks.
How do I find a unique name?
Last name switcheroo. Make a last name a first name by breaking the rules.
The past is a look back. You can find unique names for your next child by looking at baby names from the past.
Get into character
Embrace the unknown
Get exotic
How do I get a catchy shop name?
Take some time to go beyond simple descriptive words. Make metaphors and phrases that describe what your business stands for and does. Then you can list your favorites in our cool and catchy business name generator one by one once you have your list completed. Mix all of them together until you find the perfect match.