Starting your lash business? Then it's time to decide what your business will be called. If you're having difficulty settling on a name, this article is for you! Here, you'll find a list of lash business name ideas that'll guide you in selecting the perfect name for your brand.
Your business name is the first impression people will have about you. It should reflect your identity and values. It should also be eye-catching, simple, and memorable.
How to Choose the Perfect Name for Your Lashes Business
Your brand name is how customers will recognize you before they have an encounter with you, so it should be perfect!
Rather than a generic name, take the time to pick one that your potential customers will remember and connect with. Finding a perfect name for your lash business can be an overwhelming process. But with these expert tips, you're on your way to selecting the perfect name!
1. Identify your products or services and your target audience
Before selecting a name, you'll need to identify your products and services, your target audience, and how this name will work on search engines. Who is your target audience, and what name will appeal to them? Do you offer another service asides from your lash business? Can your target audience find you on a search engine with this name?
The answers to these questions will guide you in picking the perfect name for your brand.
2. Add keywords that describe your line of business.
Be descriptive. You want your customers to be able to identify what your products or services are by just looking at the name. Include words like 'beauty' or 'lashes' that describe the nature of your business. It would be best if you list keywords that relate to your brand and choose the perfect ones.
3. Keep it short and memorable.
Amidst many competitions, a memorable name would help you stand out. The name of your brand should be easy to spell and pronounce. Customers will only refer you to others when they can remember the name of your business. Also, consider how you want to position your business on search engines.
4. Check its availability.
Before settling on a name, make sure it is available to purchase as a domain name. Ensure that the name you have chosen doesn't already exist. You want to avoid infringing on someone else's rights as it may lead to legal problems. Draw inspiration from existing names, but never plagiarize them.
5. Business Name Generator.
Searching for a good name for your business can be time-consuming and challenging. With the free business name generator, you can find a unique and perfect name for your lash business. It is easy to use and includes three simple steps: logging in, entering your keywords, and generating your name. The tool provides you with several unique names to choose from.
40 Exotic Lash Business Name Ideas
Lashes and More
Luscious Lashes
The Lash Queen
Explicit Lashes
Lash Couture
Just Lashes
Lash Heaven
Elegant Eyelashes
Adore Lashes
The Lash Loft
Relax-lash
The Lash Addict
Lash N' Go
Royal Lash
Style Lashes
Zara Lashes
Lash Parlor
Diamond Lashes
Lashing Diva
Strokes Eye Beauty
The Lash Clinic
Posh Lashes
La Luxe Lash Lounge
Lash Noir
Deluxe Lashes
Lashed by Lisa
Alluring Lashes
The Lash Expert
Studio Lash Box
Lash Perfect
The Lash Crew
Evergreen lashes
Pure Sparkle Spa
Lash-Me
House of Lash & Brow
Lush Lash Studio
The Lash Company
Perfect You Eyelash
Bunny Eyes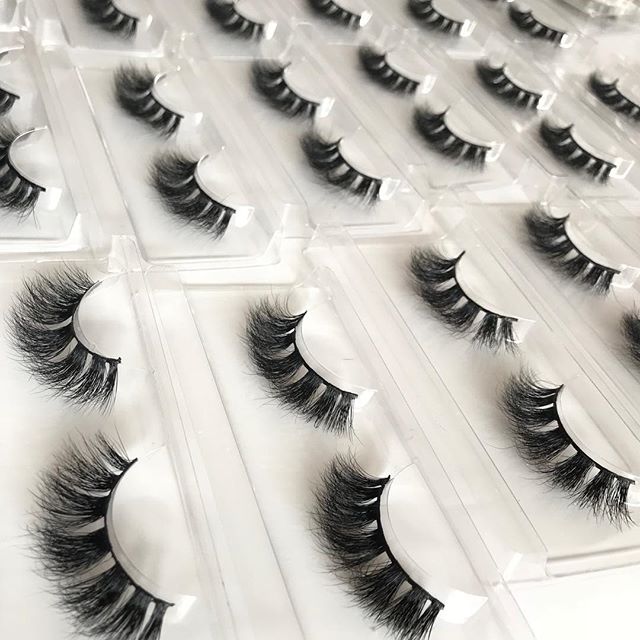 To Wrap Up
Naming a new business can be a daunting task. With the lash business name ideas highlighted in this article, you can create the perfect name for your brand.
The lash business name generator is a great tool to help you come up with a creative and perfect name for your business. Remember to find the balance between a catchy and professional name.
Frequently asked questions
Are Creative Speakers good?
For just $40, Creative's simplistic speakers are impressive in sound quality and convenience. But these aren't the only cheap speakers out there. You may find other features in that price range more important than these.
What is a Sound Blaster?
The Sound Blaster series of sound cards is designed by Singaporean technology company Creative Technology (known in the US as Creative Labs).
What does it mean to call someone a creative?
The ability of a creative person to invent and develop original ideas is particularly important in the arts. Unlike so many creatives, he never felt satisfied. Synonyms for imaginative, gifted, artistic, inventive.
What is SFXI?
By utilizing a sophisticated Head and Ear-Mapping process, Super X-Fi recreates the same experience for your headphones, replicating it with computational audio intensive techniques.
Is creative Pebble plus worth it?
Creative Pebble Plus is an excellent budget option for anyone looking to enhance their home desktop audio setup, as long as cable management isn't an issue. Those who work from home regularly know this all too well: Laptop speakers do not cut it most of the time.
What is a sound card do?
An analog sound can be captured (as from a microphone or audio tape) and converted to digital data that can be stored in an audio file, or it can accept digital audio signals (addresses from an audio record).
Are Creative headphones good?
When it comes to sound quality, the Creative Outlier Air earbuds are exceptional. They provide great clarity, but also bass power that we've never seen anywhere else in the true wireless space.
What is a creative lab?
A creative lab is designed to give you a tangible way to work out your creative thinking over a variety of projects. You can strengthen your creative muscles by regularly scheduled workouts.
Does Creative Labs still exist?
The Singapore Exchange (SGX-ST) now houses all its stocks. In early 2008, Creative Labs' technical support center, located in Stillwater, Oklahoma, US, laid off several technical support staff, furthering concerns concerning Creative's financial situation.
How do I activate my SXFI account?
Create a Creative SXFI AIR profile for Super X-Fi.
You can use SXFI's app on your smartphone. On the SXFI App, select 'Wireless Setup'.
It takes 2 seconds to hold the Bluetooth button on the Creative SXFI AIR. SXFI will connect to Creative SXIF AIR and automatically upload your profile.
What is the true meaning of creativity?
Creativity is defined as the tendency to generate or recognize ideas, alternatives, or possibilities that may help us solve problems, communicate with others, or entertain ourselves or others.
What is the creative thinking?
The ability to think in a fresh way is the definition of creative thinking. Creative thinking includes analysis, openness, problem-solving, organization, and communication. An employer might value creative thinkers, so highlight your skills on your resume and in an interview.
Is SXFI good for gaming?
Tom's Hardware Verdict. This Air Gamer is extremely comfortable, delivers great sound and effective positional gaming audio. You can communicate using Bluetooth while simultaneously listening to gaming audio over USB, and it offers a wide range of connectivity options.
Who invented sound card?
A sound card was invented by Sherwin Gooch in 1972, and was a synthesizer capable of 4-voice synthesis.