Registering as an LLC has many benefits. But before you do that, you will need to come up with a great LLC name. If you have difficulty brainstorming ideas, then you're in luck. This guide is complete with LLC example names that you can refer to.
It's important to note that LLC must be part of your business name. Other factors also need to be considered when choosing a name. We'll discuss all that and more. Keep on reading!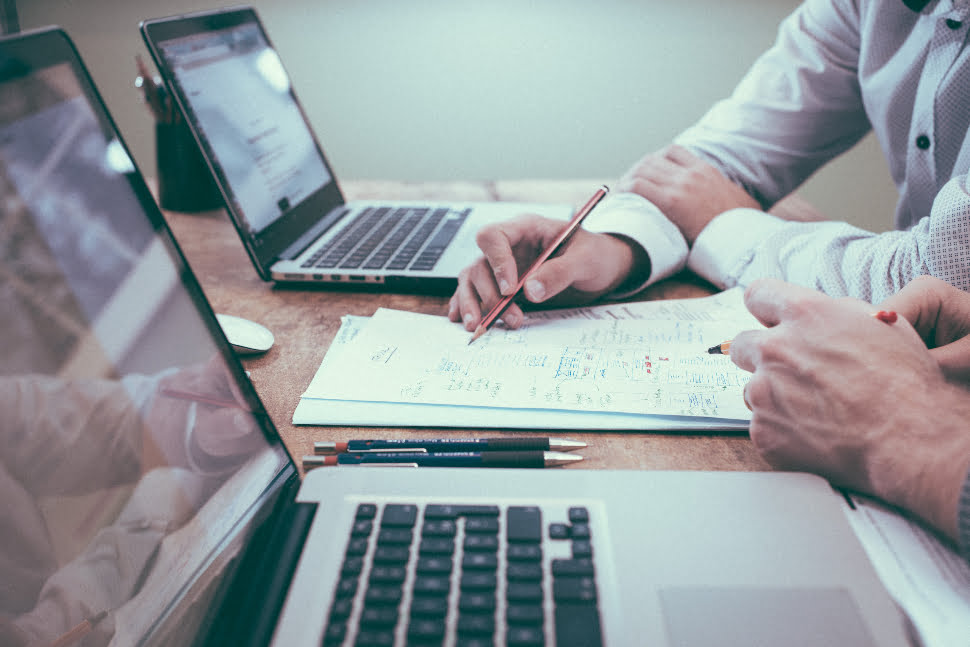 What is an LLC?
An LLC is a type of business organization that offers a level of tax benefit not found in partnerships and sole proprietorship. The company's core activity can be providing a service or selling a product. The LLC is also the owner of the property or the labor of the company.
An LLC is often considered a limited liability company or an entity. These vary in structure, depending on the states' laws or countries where they are formed. LLC is available in many countries, including the United States, Canada, and countries in Europe.
How to Choose the Perfect LLC Name
Deciding on an LLC name is not an easy process. And before you decide on anything, make sure your potential LLC Name checks all these boxes.
1. Descriptive
It shouldn't be hard for a client to tell what your services are through your name. Try adding some related keywords or phrases to your name to make it more descriptive.
Using a descriptive name can also help you in SEO (search engine optimization). You can still be creative while keeping your LLC name descriptive.
2. Simple and Short
One of the keys to all successful business names is their recognizability. And to do that, a business name needs to be short and simple. The simpler your LLC name is, the easier it is to remember. Don't overcomplicate your name. A great way to check is if it's easy to spell and pronounce.
3. Unique
Choose a name that won't have close similarity to competitors. A unique name is sure to will help you stand out. Brand experts advise starting business names with a hard consonant or incorporating alliteration so that they become more memorable.
4. Research
Researching your potential business name is very important. You can use online tools to determine if the name you want has been taken. It's also important to check if there is an available domain name for it.
5. Use Online Marketing Tools
Online marketing tools can help make sure that you use the correct keywords to optimize your business name. It will also improve your SEO and put you on top of search engine lists.
LLC Example Names
Slimming Beauty
Lightbulb LLC.
Career Coach
Watch Group Inc.
Phoenix Inc
Traveler's Tale
Iron Group
Time Flies
Roll Up
Happy
The Mentor
Ace Station
F.A.Q.s
Can I still change my LLC name?
You can change your LLC name. But this can be a complicated and long process. To change your business entity to a new name, you will need to file paperwork with your state. And they will generally require a name change filing fee.
Is an LLC name the same as a business name?
Your LLC's name can vary from your business trademark, which you use in marketing your business. There is no legal requirement that they have to match.
Should I add LLC to my name?
Some states require you to include LLC in the name of your company. You can include it in other ways like:
Ltd. 
LLC.
LLC.
Limited Liability Company
Limited Liability Co
Remember you don't have to include this information in your trademark, including the business name you use in your logo or business cards.
To Wrap Up
Naming an LLC can take a lot of time. But knowing the things you need to consider will make your search for the perfect name easier. Don't forget to follow the tips we've mentioned here. You can also look to other LLC example names for inspiration.
Frequently asked questions
Do I have to put LLC on my logo?
Why should you include LCL in your logo? Your branding/marketing should not include "LLC," "Inc.," or "Ltd." If it is included, it may look amateurish. Think of national brands like Target, Starbucks, and Honda.
Can 2 LLCs have the same name?
Can two LLCs or companies have the same name? A corporation or LLC formed in a state must have a unique name unique to its business within that state. You can also launch LLCs and businesses in other states with the same name as yours.
What are acceptable titles for an LLC?
There are some acceptable title choices for LLC owners: owner. Managing member. CEO. President.
Should you name your LLC the same as your business?
You should include LLCs on your legal pages, such as terms of use, disclaimers and privacy policies.
What is the coolest company name?
Technologent
Intellivision
Omnilert
Efficacious (proficient, perfect)
Spinfluence
Influitive
Groupon
Securiteam
Does the name of your LLC matter?
Documents to form your business need a legal name. The legal name of an LLC or corporation is the official name you use to form an LLC. This document appears in your formation document (e.g., Articles of Incorporation or Certificate of Organization).
What are examples of LLC names?
Remove the article "The" from your business to make it separate from the established one. Instead, choose a name such as "Printing Solutions, LLC.".
How do I decide on a business name?
You should follow the Naming Guidelines for your state.
Don't pick a name that is too similar to a competitor's name.
Choose a name that people can spell and pronounce.
Your name should be friendly to the web.
If You Can Be Memorable, But Not Too Unique.
You need to choose a name that matches your brand.
Don't Limit Yourself
Does your logo have to match your business name?
In the same way, trademarks do not match company names because trademarks are names and logos are images, so trademarks have many differences from company names. They can match, but don't have to.
What is the correct title for the owner of an LLC?
An LLC owner title is the title or position which is given to the managing member of an LLC. Owner, founder, and partner are examples.
How do you brainstorm a business name?
Let's begin to define your brand identity.
An online name generator can help you construct a business name.
A business name that matches your target audience.
Review a provisional winner and ask feedback.
Make sure your name is available.
Register the name
The best way to build a good business name.
What is the highest position in an LLC?
CEO arguably has the highest rank in the LLC. Generally, the Operating Agreement confers the President general management powers over the LLC's business, as well as full authority to open bank accounts. In addition to the title of secretary and treasurer, LLC officers and managers hold other roles.
Can I be my own registered agent?
If you have a physical street address in the state where your corporation or LLC is formed, you can act as your own Registered Agent. A corporation or LLC formed, however, cannot name itself as its own Registered Agent.
What is the CEO of an LLC called?
Owners of LLCs who have an executive role are often called CEO or Chief Executive Officer, which may indicate that the owner is the top decision-maker. C-level titles other members might hold include: COO: A CEO typically oversees the day-to-day operations of a company.
How do I create a unique LLC name?
Use acronyms
Create mash-ups
You can get inspiration from mythology and literature.
Use foreign words
Use a name you choose.
Look at a map.
Mix things up
You can partner with another company.