Every business requires a name. It's your business's first semblance of identity. It's what sets you apart from the competition. Naming a business is often a daunting task. This article contains examples of lucky names for business success.
But luck plays only a tiny part in success. Your business victories will be attributed to your knowledge, product, and marketing strategies.
Let's start by establishing the basics.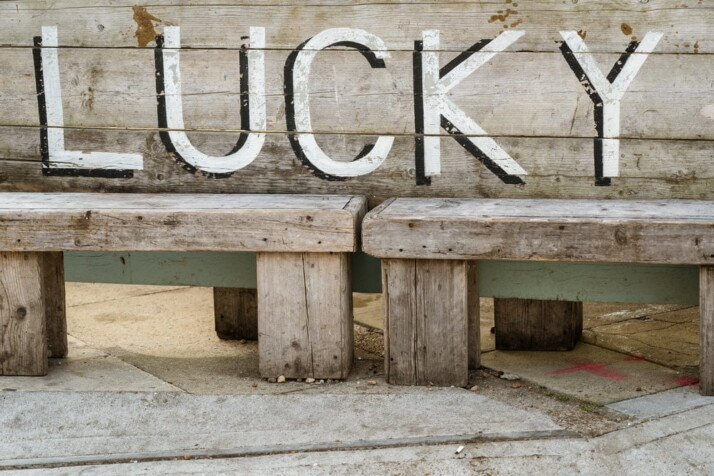 Understanding Your Target Industry
The first task should be to understand the industry you plan on entering. It's because different industries have various customer profiles. Consumers have different expectations depending on the industry they belong to.
Clients expect utmost professionalism when dealing with specialists like accountants. On the other hand, clients may expect a welcoming, playful tone when dealing with a company in the party supplies business. A business name idea must be coherent with the related industry.
Understanding your target industry allows you to determine the typical expectations of their respective client base. It sets the context for all your marketing efforts and enables you to make the right decisions about your business name.
The Importance of a Good Business Name
A good business name is essential because it helps customers relate your brand with your products, services, and marketing materials.
First-time shoppers may not know where to find things they want. They are likely to work with a business that's relatable to them.
A good business name isn't just a memorable indicator of your products, services, goals, and specialties. It also creates an identity that can stand apart from your competition.
The number of competitors varies between trades and industries, but the central premise remains. – Your business name must be unique.
Tips for a Good Business Name
Use Short and Simple Descriptors
A business name should answer questions about what you do and your specialties. Short and straightforward words tend to sound nice, and they read well on all platforms and form factors. You wouldn't want a term that looks awkward on an image.
People also tend to ignore long and complex words. Remember that your business name must be memorable and catchy.
Check Name and Domain Availability
After you've made a list of options, you need to identify which among them is available for use. Business names are unique, and no two businesses can share an identity.
Similarly, you'll have to check if your domain name is available. You're eventually going to create a company website. Matching your business name and the domain name will make it easier for clients to find you.
You can check availability using an online entity checker. If your business name isn't available, you will need to come up with a new one.
Consider Scalability
It's good to indicate what specialties you offer in your name, but you also need to balance your usage. If your name suggests a specialization too vigorously, you could limit your expansion options.
Don't include a locality in your business name if you plan to expand to other locations in the future.
However, if you're an expert in a complicated field, feel free to design your marketing strategy around it.
Ask for Feedback
If you're unsure how to use the names on your list, try letting other people choose what they like. When you brainstorm with your team, you can see things from various perspectives.
Asking for feedback lets you gain input from someone objectively evaluating your business name idea. It can serve as a way to test how your initial company name sounds to an authentic audience.
Use a Business Name Generator
Using a business name generator will not always work, but it can be a great help for pooling ideas.
Business names that are quirky and memorable are frequently lucky ones. The symbols, colors, or concepts they mean are typically associated with luck or good luck. You should select the symbol of luck that resonates with your audience since they may differ between cultures.
For example:
In Chinese culture, green symbolizes wealth, hope, and regeneration, so this color is a good choice for many businesses. A dragon is another lucky symbol for your business. It represents strength and power.
Examples of Lucky Names for Business
Life Clover
White Lotus Magic
Kiss of the Dragon
Seven Heart of Luck
Fairy of Fortune
Seventh Key
Lucky Legion
Crystal Company
The Silver Star Co.
The Bottom Line
Most new business owners think naming a business is easy until they try to do it themselves. Choosing a catchy business name impacts how people think about your brand. All successful businesses have note-worthy names.
It's less about finding the best option and more about finding one that best represents your business and work. Remember this before you decide to start your company.
Explore All
Business Names Generators Articles