We've all seen the unique shop names out there. But how do you put together a distinctive and catchy name for shop?
When you think of it, your shop's name is your brand. You can solidify your store image and brand identity by starting with your dream shop name and what kind of shop it's set to be.
Since it's your name and your brand, you want to make sure that you're thinking of the total impact it will have on your customers.
People don't look for shops; they look for specific items within those shops. Due to many listings, which are similar to yours, your shop name will significantly influence potential customers' purchasing decisions.
By reading this article, you can learn how to come up with catchy name ideas for your shop that are relevant to your niche!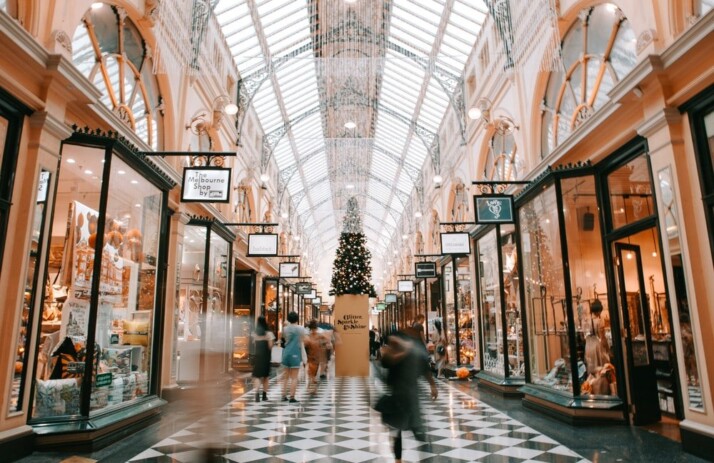 8 Ways to Create Unique and Creative Name for Shop
The name of your shop can represent your business and how it will operate. You want it to be unique and memorable, with no competition that your visitors will have a hard time remembering.
How do you come up with a name that your visitors remember? One way is to consider what your visitors will associate with your product, place, business, or service.
This section contains eight tips for creating the right shop names.
1. Examine Your Current Competitors
Prior to coming up with potential brand names, we must research our target market and other businesses in the area. People often skip over this critical stage while brainstorming possible store names.
A good start is compiling a list of at least 10 or twenty other businesses in your niche. Think about the competition you'll have in the market.
To get a better understanding of your competition, here are some questions you should ask yourself:
See if you can spot recurring themes or keywords in the store names.
Do they have the same kinds of names?
Are there any names that jump out for their uniqueness?
2. Blend In or Stand Out
There are two ways to position your business. You can fit in with the market, or make your store stand out.
If you want to blend in, take inspiration from other businesses' names. As far as terms go, you can even mimic those used by your competitors. Choosing unique names that won't get you in legal hot water is important.
For all newly opened businesses, make an effort to stand out from the competition by creating a unique name for your business. Focus on using distinctive terms and name styles to stand out in the market.
Things that are unique and memorable are more likely to be remembered. For retail success, this is a simple strategy to implement.
3. Look for Ideas and Insights
You can get inspiration in a variety of markets and specializations. Pick a market or niche that isn't like your own.
Some of the most used buzzwords in business include "seed," "grow," "green," and "bloom." Is it possible to use any of these terms to describe your store? Absolutely!
Using the term "seed" as a metaphor can connote both development and abundance. The term "bloom" can take the same meaning. Using "green" and "grow" to describe sustainability is great.
These are just a few samples of what you can expect. Any market or specialization can serve as a source of inspiration.
4. Think outside the box
Descriptive names are the most straightforward to remember. Although there is nothing wrong with them, they won't help your business stand out in a crowded marketplace.
We should think beyond the box when naming our store. When we wish to blend in, descriptive names are ideal. We've already discovered that this isn't the ideal strategy for a new brand in the retail industry.
As an alternative, think of phrases and metaphors that could reflect your store uniquely and memorably. This will provide you with an advantage over your rivals.
5. Start brainstorming
It's time to start thinking about possible names for your business. The goal here is a list of terms or names that come to mind when you think of your shop.
6. Organize Your Thoughts into a Shortlist
Analyze your ideas after you've compiled a list of potential store names. Remove any names that may be difficult to recall, spell, or say aloud for whatever reason.
Be sure to use store names that are easy to associate with your brand, sound good, and convey your company's values to your target market.
Here's a simple list you may use to help you narrow down your options:
Is it simple to remember, pronounce and read aloud?
Is the name meaningful and unique compared to the competition?
Do you think the name stays away from clichés or overused expressions?
You should now have a list of three to six great store names, and you can begin soliciting comments. See if you can acquire any input from potential clients or industry professionals (your target audience).
Don't listen to the opinions of loved ones. They aren't your customers, yet they are more inclined to praise all of your ideas.
Inquiry questions like: What is the first thing that springs to mind when you hear this name?
7. Ensure Availability
As a precaution, you should have at least three potential store names in mind at this time.
Performing a simple web search for your business name will help you determine whether or not it is already taken in your nation or place of residence. Make sure that the name is eligible for trademark registration while you're at it.
It's a good idea to double-check that the names you come up with can be used legally. If you do this now, you'll avoid a lot of headaches in the future.
Make sure to check the availability of your shop's domain name as well. To start an online store, you'll need a domain name.
For this stage, you can make use of our store name generator. Every shop name it generates has a list of possible domains.
8. Brand Creation
Before you open your store, this is the last thing you should do. You can't just rely on your brand's name recognition to get retail market share. The name needs to be accompanied by eye-catching visuals.
What will the logo look like if the name is used? What is your shop's tagline going to be? When you go inside your store, what are the feelings that colors evoke for you?
You won't have a successful business if you don't have a cohesive brand. This is a step in which I strongly advise you to enlist the assistance of a qualified graphic designer.
To Wrap Up
The name of your online or offline shop will be critical to gaining the trust of your initial consumers and developing brand recognition for your business.
Every day, countless stores and shops sell a wide variety of goods to their consumers in the retail industry. Choosing a memorable and distinctive name for your retail establishment can make a big difference in how well it does.
Explore All
Business Names Generators Articles