One key aspect of branding is picking the correct business name. Your business name should be catchy but also reflect its vision and values. Picking a name for your brand can be challenging — but not impossible. The names for branding listed in this article can guide you in choosing the perfect name for your brand.
Your brand name can hugely impact your business. So how do you pick a name that will set you apart in the marketplace? Check out the pro-tips in this guide.
Why is your business name important?
The importance of a business name is multi-fold. It is an opportunity to stay relevant and differentiate yourself from competitors. The business name is also an opportunity to shape your company culture and set the pace for success. A brand name is a point of difference, which is an important selling point for your business.
Creating a brand name that reflects your company values and unique mission is the key to success for your business. Before choosing a brand name for your company, be sure to answer these three vital questions:
What problem are you solving?
What makes your company different from your competitors?
Who is your target audience?
Getting your brand name right is essential. No matter how unique your product or service is, it will not get any exposure or recognition if your business name isn't intriguing.
Tips for Naming Your Brand
Your brand name is the identity your company gives to the public. It reflects your company's personality, vision, and goals. Your brand name must be unique, attractive, simple, and memorable.
A good brand name will differentiate your brand from the rest of the competition. It can also impact your brand positively or negatively. Here are pro-tips for creating a perfect name for your business.
1. Identify your business type and target audience
The first step toward creating a perfect brand name is identifying your business type and target audience. A good business name reflects what a business is about and what products it offers.
If the name is generic, your potential customers might have difficulty figuring out what service you offer. Remember, your business name is what makes people decide if you're worth their time and money. You want to create a great first impression with it. Also, use adjectives that best describe your customers or how your products will make them feel.
2. Brainstorm for a list of keywords
Make a list of key terms related to your brand. These words should be those associated with your industry, i.e., the service or product you're offering. You might do this alone or with your business partners. Come up with as many words and phrases as possible and strike out the ones that are off context.
3. Use concise and descriptive words
Your brand name should be simple but also describe the product or service you offer. Avoid terms that are difficult to pronounce or too long to remember. You want your customers to remember your brand and recommend you to others. With a complicated name, you're not going to achieve this.
4. Make sure it's unique
Before settling on a brand name, research to ensure another brand isn't using it already. You'll need to consider tweaking it or picking a different name if it's already taken.
While considering brand names, check to see if the domain name is available. You wouldn't want the name of your business to be different from that of your website. It'll only make it difficult for customers to find it.
5. Avoid trends
Trendy words can attract clients, but their relevance fades quickly. Choosing your business name based on a trend is like stamping its expiration date.
You're likely to build a business that'll withstand the test of time if your brand name has no association with a trend.
6. Make sure the name goes with your logo, slogans, and taglines
Brand consistency is key to business growth and begins with your brand name. How does the brand name sound when put alongside your logo, slogans, or taglines? If it doesn't sound fantastic, it's best to look for a more suitable one.
7. Use the Business Name Generator
The business name generator is undoubtedly one of the most creative tools that can help you create a perfect business name. After entering your brand's keywords into this free tool, it'll generate a list of potential names for your business. Choose the only one that best resonates with what you offer.
20 Unique Names for Branding
Here are some unique names for branding. With this list, you can create the perfect name for your brand.
The Creatives
Vista Marketing
Mega tech
Cyber safe
Wine Brothers
Hearty Designers
Exquisite Furnishings
The Crochet House
Royal Homes
Jupiter Publishers
Ace Architecture
Media Maniacs
Couple Dating Service
Clip Shop
Hair house
The Coffee Shop
Food Corner
Duffle Designs
Premium Mugs
Smart Glasses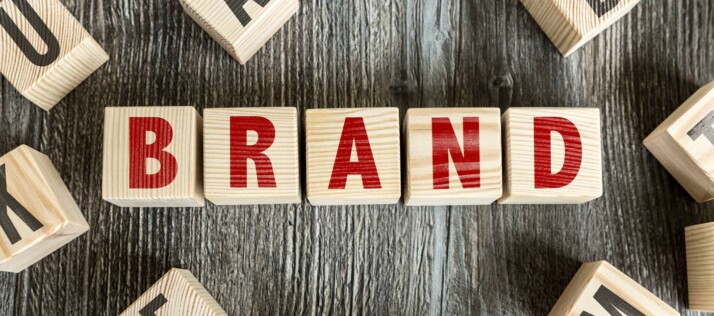 The Bottom line
A brand name is arguably one of the most important factors to consider when starting a new company. Choosing the right business name for your venture will go a long way in helping people identify your company and what you offer. It'll also make it easier for them to find your brand online.
Creating a memorable name that emphasizes the company's identity will give you a competitive advantage and make your company stand out from the rest.
Explore All
Business Names Generators Articles