The photography profession is all about aesthetics, creativity, and immortalizing priceless moments. We can assist you in finding the greatest photography business names. In this field, it's critical to select the names that accurately express your company's skills, interests, and fundamental values.
It's never simple to launch a new company, especially in a cutthroat industry. Choosing appropriate business names for a photography agency is one of the biggest problems that agency-aspiring photographers face.
They need a name that will make them stand out from the crowd, not just any name. The success of a business depends on having a strong company name. In essence, it enables you to create a brand for the company.
Many businesses have developed legendary brands that have endured for decades by using a catchy and memorable name. We are going to show you the things you have to check and look for when creating a list of name ideas.
How to Choose a Photography Business Name?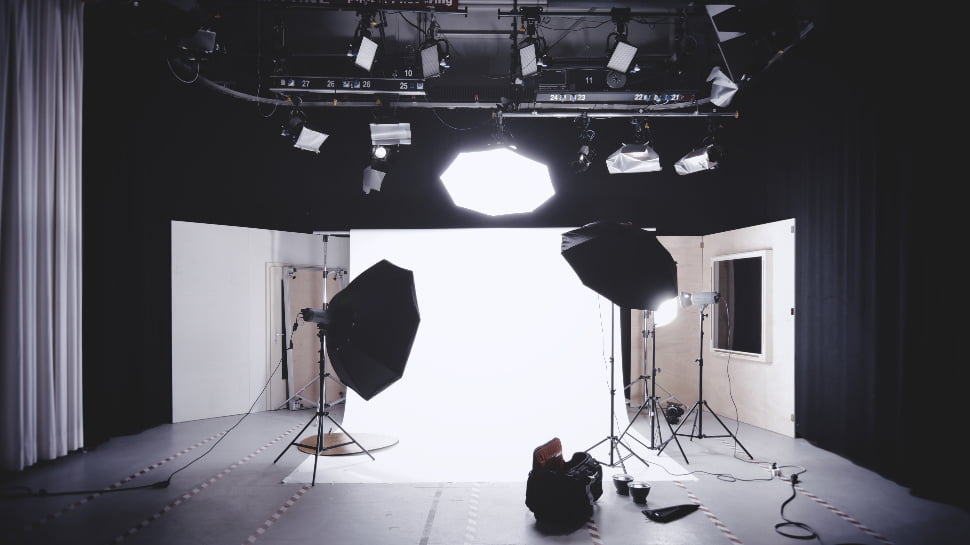 Are you prepared to start a photography business from your hobby? It can be difficult to come up with names for commercial or family photography businesses when you're racking your brain for ideas.
Your name is one of the first things a potential customer notices about your company and is a crucial component to identify your brand. A memorable company name will appeal to customers and efficiently and competently represent your brand.
Your company name should make an effect and leave a lasting impression. After all, it is used on your business card or at the top of your online portfolio website.
You could feel better at ease as a photographer by using images rather than words to describe your work. We've therefore put together a thorough guide to address all of your inquiries about photography business names. We also offer many approaches for you to come up with the finest name for your business.
How to Start a Photography Business?
Being a photographer is difficult, particularly if you work for yourself. It takes a genuine artist to capture both the mood of the subject and the true substance of the setting.
Years after it happened, these photographs still help us remember that moment in time clearly.
If you desire to become a professional photographer, you must have high-quality tools like a dependable camera and other specialized equipment. But you need more in order to make it a reliable company and a brand.
Photographers demand eye-catching logos and catchy slogans related to photography. They require websites and, more crucially, lovely company names.
Recent research shows that about 77% of customers choose a company based on its brand identity. This is so that a company's message and the brand archetypes it represents can both be conveyed through its name.
All of this, of course, also applies to your photo studio. You have to be creative not only with your portraits and photos but with a unique name.
Things to Consider for Photography Business Names
Those who choose to name their company after themselves may not be able to avoid it. Nonetheless, if you decide to go with a different name, make sure to pick one that is simple to spell.
People are more likely to remember and refer others to your business if it has an easy-to-spell name.
While being lighthearted may be necessary for some business segments, overtly offensive names are strongly discouraged. Slurs, generally offensive terms, or even language that is not typical in a professional atmosphere are among them.
Pick a name that resonates with the majority of your target market and enhances your brand's visual appeal. Studies show that customer emotions influence roughly nine out of ten purchases.
Therefore, every photography business should strive for a name that conjures up favorable feelings.
Designing your name around a trend that might become outmoded may not be such a good idea in a few years. Naming trends can come and go. If it retires, your company may begin to sound obsolete or archaic, which may not be ideal for a photography firm.
Pick a name that will stand the test of time and transcend passing naming trends.
Too long names are a recipe for catastrophe. Longer names may wind up confusing potential customers because they may become jumbled in their heads.
Additionally, consumers are more likely to remember the name of your company if it is short and simple.
In Conclusion
A great photography business name is a crucial element for success that comes with the consideration of many aspects. The name is a reflection of your business and must reflect the type of business you are running.
Think about the purposes and audiences your photography business will serve, and be mindful of the objections potential clients may have. Create a name that will provide you with the opportunity to make your business stand out from the rest.
Frequently asked questions
What should I call my business?
Clarity: An accurate, clear and direct name will be easier to remember and catch customers' attention. Your brand is less likely to be remembered if your customers don't understand it initially. Brand names don't require too much explanation. However, it should also allow for continuous change.
What is catchy name?
If you describe an advertisement, song, name, or tune as catchy, you signify that it is attractive and easy to remember.
How do I create a photography business name?
Candid Captures
Timeless Tokens
Making Memories
Magical Moments
Picture Perfect
Personal Proofs
Capture Captain
Making Memories
How do I create a catchy business name?
Use acronyms
Create mash-ups
You can get inspiration from mythology and literature.
Use foreign words
Name your own child.
Taking a look at the map.
Mix things up
Get involved with another company.
What's another word for photography?
| shooting | camerawork |
| --- | --- |
| cinematography | filmmaking |
| photographing | portraiture |
| photojournalism | snapping |
| picture making | picture taking |
Whats a good name for a studio?
Body Studio
Happy Studio
Quest Studios
Filmara
Cloud Sound
Artium
Raw Studio
Saga Film
What is a good name for a photography website?
Nom photography domain: YourNamePhotography.com, PhotographyByYourName.com. Domain of PhotographerYourName.com or YourNamePhotographer.com. Domain Photo: YourNamePhotos.com, YourName Photography.com. photos.
How do you create a unique name?
Name length and how many syllables it has.
What a simple spell it is.
Pronunciation is easy
Your child's initials
Names of your other children.
Choose whether your name is gender neutral.
Your child's last name and how it sounds to the first.
What should I name my photography account?
Adventure In Colors
Big Sky Photography Studio.
Lucky Lens
Shutter Up
Photo King
Portrait Pros
Photo Thrill
The Artwork
How do photographers name their photos?
The traditional convention for tagging an image is to identify the subject (name the person, place or thing) and add the date of creation: if it's a photograph, use the date. If it'll be .
Is photography a good business?
Farren says photography offers one of the most competitive industries in the country. It is essential that you are a very good business person to earn a decent living. If you start out right, you will be very successful." You may not feel overwhelmed to create a business plan, but you can do it if you have the right tools.
What is slang for photographer?
How do you describe a photographer? A Street Tag is slang for street photographers. Touch-up: As a photography term, touching up means enhancing your image during postprocessing. Uncle Bob: The relative who gets in the way of the wedding, with the camera.
What are some fun business names?
Hilarious Hijinks
Wit's End
Laugh Riot
Hilarious Planet
The Laughing Shop
The Funniest City in the World.
Let's Laugh Till You Cry.
Laugh Depot