A good name is essential for the success of your brand. Finding the best name for your real estate business can require time and effort. With the real estate name generator, you can easily come up with a memorable and intriguing name for your brand.
Your business name is the first thing a potential customer will notice about you. As such, you must use a unique name that presents your business in the best possible light.
What's in a Business Name?
A good business name communicates its identity. It's essential to think through how your name will affect the audience you want to target. The best branding strategies will incorporate a name relevant to your product and industry without being offensive or misleading. The key is to approach naming with a critical eye.
Your business name should be meaningful, memorable, and represent the type of business you're trying to build. It should also reflect your company's culture, values, and vision. Additionally, your business name should be easy to remember so that you can get the most out of your marketing efforts. Also, the name should be unique enough to distinguish your company from similar ones.
Tips for Naming Your Real Estate Business
Consider the following before settling on a business name. What will your name say to potential clients? What are the implications of your name on the business identity? Selecting the perfect name for your real estate business can be challenging, but these tips can make the process smoother.
1. Carve Your Niche
What real estate properties is your business targeted at? Is it family homes or penthouses? Identify your niche and use it to your advantage to pick a perfect business name. Discover what's unique about your business and convey this message with your business name.
2. Identify Your Target Audience
The real estate industry is vast. To differentiate yourself from your competitors, your business name must speak to the specific problems of your target audience.
3. Make a List of Keywords
When brainstorming, list the essential characteristics that define your company. Select the ones compatible with your business, and then craft them into a catchy phrase.
Words like house, property, and homes are keywords that should be included in your business name. Combined with powerful adjectives like magical, royal, exquisite and premium, they can convey a strong message about your business.
4. Draw Inspiration From Your Competitors' Name
Study the real estate market and take note of the business names of your competitors. The length and keywords of their business names will give you the inspiration you need to develop a better name.
5. Keep It Simple
Simplicity is key. Avoid names that are long and difficult to spell. Long names will hinder clients from remembering your business name. No one has time to figure out the meaning of your business name so make sure it is straightforward.
6. Check Its Availability
Make sure the name you settle for isn't reserved for another business. You're most likely to create a website for your business. Your business name should be the same as your website, so it's equally important to check that the domain name is available.
Real Estate Name Generator
One of the biggest frustrations in starting a business is finding the perfect name for your brand. With the real estate business name generator, this process can be easier.
The Real Estate Name Generator is an easy-to-use tool that will help you create the perfect name for your real estate business. All you need do is enter a few keywords that reflect your brand. Once you're done, it will generate a list of matching names from which you can choose, saving your time and energy.
Unique Real Estate Business Name Ideas
A unique business name will make you stand out from the competition. It will also make you gain recognition and attract customers. The creative real estate business names below will guide you through selecting a unique name for your business.
Exquisite Homes
Magical Realtors
Luxury Homes
Skyline Realty
Property Gurus
Property Brokers
Home Pickers
Property Flippers
Premium Comforts
Lake view Housing
Urban Homes
House Hunters
Millennium Property
Safe Haven Realty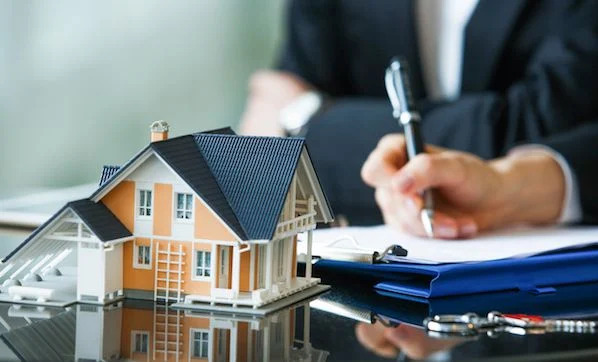 To Wrap Up
Your business name should be unique, memorable, and intriguing. Finding the perfect name for your real estate business can be difficult, but with a name generator, it can be a lot easier.
Take a look at the tips for naming a real estate business for more insight, and check the availability of your chosen name!
Explore All
Business Names Generators Articles