Depending on whom you ask, the term "salon" refers to a beauty parlor, hairdressing business, nail spa, or skin care spa. Regardless of what it is known for, it's generally understood that the salon is a specialized service provider typically offered in a private setting.
Creating a salon name is a fun activity that shouldn't stress you. This piece helps you create a name for your business without relying on the clichéd names you'll get from a salon name generator.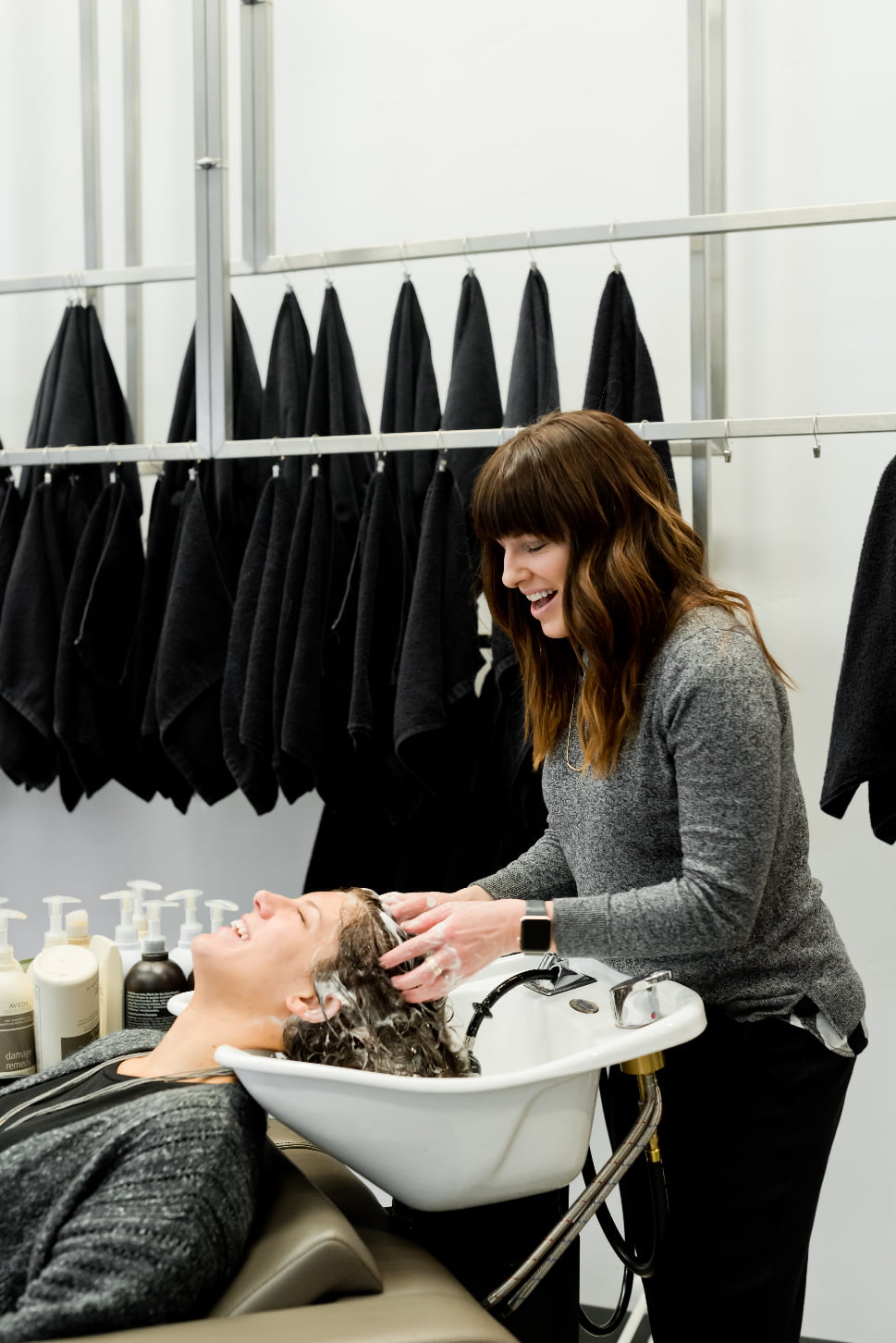 Determine Goals for Your Business Idea
Before you come up with a name for your business, decide on a goal you want your business to have. Should it be quality haircuts, promoting products, or recruiting new stylists and makeup artists?
Once you've come up with your goal, brainstorm ideas that you believe could work. Make sure the name is catchy, exciting, and attractive to get customers interested in your service.
Brainstorm
Creating a salon name is much easier than most people might think, and it is an art unto itself. A great salon name can be an excellent source of branding and cost-effective. A brand name doesn't only define the company but can make it easier to get higher brand recognition. This often translates to better business opportunities. The name is the first thing consumers think of, which can help make the brand more visible online.
Be Creative
Out of sight, out of mind. If you have a catchy and creative name, your salon will be on everybody's lips. Much of the attention might be on your salon, patrons, and other strategies that you might even consider your creative name unimportant. However, a creative salon name sets you apart.
Make Sure It Makes Sense
First and foremost, imagining yourself in your salon is the best way to arrive at a strong name. Try to conjure up a vision of the perfect salon. When you are ready, start looking for words that work together to create the feeling that you want to achieve. Is the salon for women? Men? Couples? Bachelors? You get the point. Lastly, you need to make sure that the name you choose for your salon makes sense with the services you offer.
Use a Salon Name Generator
If everything else fails, it may be time to consider using a salon name generator. There are many of them online, and they are easy to use. Although you may get clichéd salon names from them, make sure that you settle for a name that is unique and clear. Salon name generators generate names based on keywords, wordings, and other suggestions.
Salon Name Ideas
Below are a few salon name ideas to inspire you:
Majesty Hair
Pearl and Carmen Salon (using the founders' names)
Coco Nuts and Braids
Monica Mambo Salon
Kinks and Curls
Conclusion
Salon names are imperative when a salon is just starting off, especially if they are looking to attract customers. Not every salon can attract customers, but nothing guarantees that a salon will be successful unless they have a good name. With that said, these salon name ideas will help a new salon attract customers. 
Frequently asked questions
What name should I name my salon?
| Shortcuts | On Edge | The Makeover Place |
| --- | --- | --- |
| Stylin' Chic | Serenity Salon | Styles n' Smiles |
| Tresses | Cutting Line Studio | Shears |
| Hair Wizard | Chopz | Color Chic |
| Spectrum Hair Salon | The Hair Lair | Tousled Tresses |
How do I create a hair business name?
Luscious Locks
Hair Dreams
Clip-In Hair Extensions
Cashmere Hair
Rich Hair Extension
Endless Beauty
Strong Strands
Complete Hair Care
What is the most rare name?
Dua and Lipa both made it. People can learn a lot about what's going on in the world by naming their babies.
How do you make a logo for a beauty salon?
Keep your design simple and clean. An attractive logo should reflect your business well and uncluttered.
Having your logo reflect your salon style.
Use Colors Intelligently
Use Modern Fonts
Size
What are some unique salon names?
Shortcuts
Knot Just Hair
Upper Cuts
Cutting Edge
Dye Hard
Bubble Trouble
Ace of Fades
Dying for Color
How do salons attract clients?
Marketing your salon and the services that your team offers can be successful ways to attract potential clients. You can offer referral programs, discount programs for new clients, give away promotional items, and even advertise everything you do.
What can I name my beauty brand?
Blushing Beauty
Beauty Bounty
Supreme Sparkle
Bountiful Beauty
Sparkle Specialists
Create Confidence
Beauty Basics
Generous Glam
What is a female hairdresser called?
Often, barber, hairdresser, and hair stylist are used interchangeably, but their meanings are distinctly different. Hairdressers are technically the same as hair stylists, although the term "hairdresser" is a bit out of fashion and was used primarily to represent women.
What is a hair stylist called?
Hair stylists, sometimes called hairdressers or beauticians, shampoo, cut, color, bleach, and style hair. Chemicals may also be used to straighten or curl hair, as well as to lengthen hair.
What is another name for beauty salon?
In this page you will find 11 synonyms, antonyms, and idiomatic expressions of beauty-parlor such as: beauty spa, beauty-salon, beauty shop, salon, hairdresser, salon de.
How do you name a beauty shop?
Words that are easy to spell, pronounce, and remember are easy.
Use words that may limit your salon business potential.
Make sure you don't choose a name that exists already.
Use words that fit with your brand.
How do you come up with a unique salon name?
Clear, simple, and direct should be the goal. Make it catchy as catchy names make it easier for customers to recall. In the long run, customers will probably forget your name later on. Defining good brand names is not too complicated.