If you're here in this post, you must be thinking of starting a software company that needs a professional name to pique interest. When it comes to software companies, the name matters a lot as it should be simple yet formal to be considered reliable. You must choose a name that is easy to sell and grow. This post provides a list of ideas for software company names for you to help with the naming process.
Thinking of a Software Technology Business?
The prevalence of technology in this digital era increases the demand for software operation. If you're looking for a field with a strong and promising future in the market, a software company is a good choice.
But before you get your credentials together to start a business, naming the company right is vital. People often drop the word 'business' and replace it with BIZ. The acronym BIZ is not helpful since it sounds generic, and you might fail to grab people's attention. Therefore, it's important to follow some practical tips specific to the business type.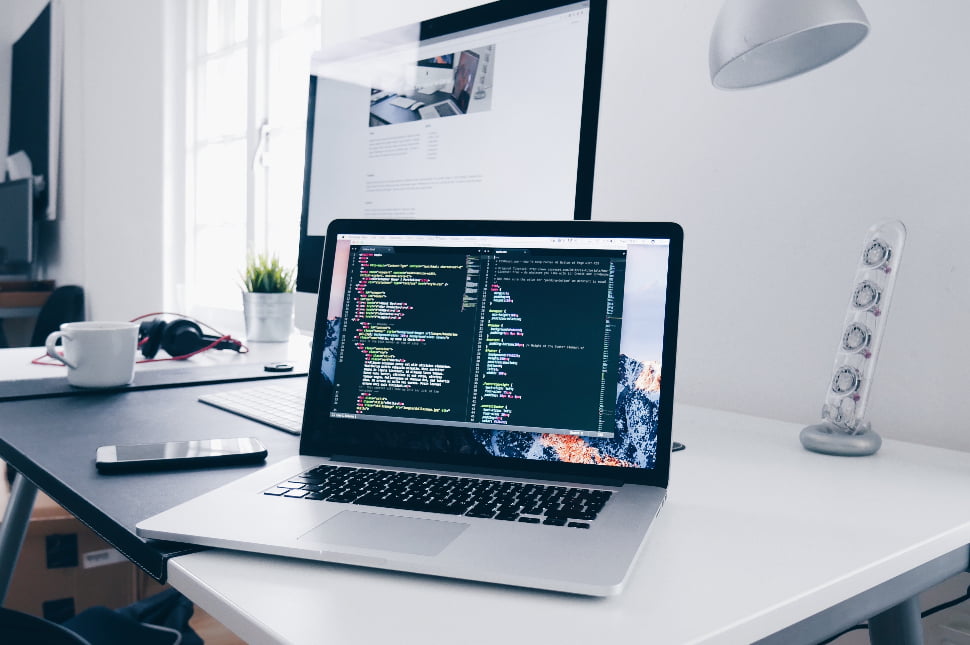 Tips for Naming Your Software Company
Every brand needs a memorable name to stand behind it, and the options for software company names are as endless as the program itself. Here are a few if you need some effective tips to come up with unique and impactful software company names.
Professionalism
Many software companies have not considered professionalism in the name of their company. This can be problematic as consumers are less likely to use the product.
Your company should have a professional-sounding name because selling and software development is a significant business. Give the business a name that conveys the professionalism and success you want it to have!
Software Type
What type of software company do you have? A software company that develops mobile apps, a search engine, or software that manages social media platforms? The name you choose will be indicative of what type of company you're running.
You can incorporate something about your chosen type of software into your name if you stick to a single kind of program. Remember that your company name should also encompass how your software differs from others in the same industry.
Industry Terms
Companies often adopt the names of their industries to give the company a clear and recognizable name. Some terms that a programmatic company might adopt are "mobile app," "Internet of Things," or "cloud platform."
There are numerous industry terms to employ while developing your software company name. Using industry terms is a great way to spark ideas. You can also use puns or metaphors which are relevant and professional.
Something Catchy and Memorable
When naming your software company, a catchy name makes all the difference. You want a company name that sounds simple, easy to remember, and sticks in mind. A clever, easy-to-remember company name can be more valuable than you think.
Make sure your software company name resonates with your offered product or service and is memorable for the target audience.
Logo
Remember that the company name is your company's most important asset, so do your best to pick one with character and personality. You can get creative and think about what you'll need to do for your logo.
Choosing a good logo is essential as it is the face of a company to be used everywhere. It is a unique demonstration of your brand that leaves a permanent impression on people who use it.
Examples of Software Company Names
We have curated a list of different categories for software company names in the market. These will inspire you to create a custom name for your software company.
Top Software Business Names
iProgrammar
Touchpress
FastTrack
Techware
Incub8
Unique Software Business Names
Idea Box
Clear Impact
Flex-box Digital
Logic Industry
111 IT
Creative Software Business Name
Engenesis
AlreadyBuilt
BlackHatz
Apptractive
iDigitalise
To Wrap Up
Sometimes, it can be hard to develop a good name for a new company. It can be a tough decision, and trying to think of unique and creative names for your small business software can be challenging.
But it's important to have one to reflect the power of your company. This article provides some quick tips for naming your software company with top company names in the market for inspiration.
Frequently asked questions
What are the IT company names?
HCL Technologies
Wipro Limited
Redington India Ltd
Tech Mahindra Ltd
Mphasis Ltd
Infosys
Larsen & Toubro Infotech Ltd.
Tata Consultancy service. The largest Indian IT company.
How do I name my startup?
Keep it short
Stroke it into easy terms.
Don't restrict growth
Check your domain name.
Be original
Tell your mother how you feel.
Ask for feedback
Identify social media profiles.
What are some futuristic names?
Destry is a Western-inspired name meaning war horse.
Germanic name that means ruler.
The name Cypher signifies mystery.
Blaze is a Latin word for fire.
Roman and Latin inspired name Cassian.
Anakin is one of the most famous male names in Star Wars, meaning warrior.
What are software creators called?
A computer programmer, sometimes called a software developer, a developer, or a coder (especially in informal contexts), is a person who creates computer software.
Which is the No 1 software company in world?
1. Microsoft. Microsoft, the ever-popular US-based technology company, is the number 1 software company on the list in 2020.
How do I create a catchy company name?
Use acronyms
Create mash-ups
Take inspiration from mythology and literature.
Use foreign words
Your own name is useful.
You need to look at a map.
Mix things up
A company you serve.
How do you create a unique name?
Name length and number of syllables.
It's so simple to spell.
The simpleness of pronunciation.
Your child's initials
Do not forget to include the names of your other children.
You would like the name to be gender-neutral.
The last name of your child and how it sounds with the first.
How do you name a software company?
Professionalism. Your company's name should sound professional since software development and sales are serious business.
Software type. This is a very important point.
Industry terms
A catchy and memorable story.
Logo
What is the coolest company name?
Omnilert
Intellivision
Perfection (proficient, perfect, efficient).
Technologent
Spinfluence
Influitive
Groupon
Securiteam
What are the IT companies in India?
| Name | Headquarters | Headcount |
| --- | --- | --- |
| Tata Consultancy Services | Mumbai | 4,88,649 (FY'21) |
| Infosys | Bangalore | 2,59,619 (FY'21) |
| Wipro | Bangalore | 1,97,712 |
| HCL Technologies | Noida | 1,68,977 (2021) |
What name should I choose for my company?
Choose a name that is too long or complicated. Make sure that your business name is appealing to your customers. A pleasant, familiar sound should conjure up positive emotions. Also, it should be easy to pronounce and remember.
What are good names for a tech company?
Space Digital
Programmable
TechMe
Webio
Architech
Digion
Systemic
Dev AI
How do you pick a name?
Avoid passing trends
The best name shouldn't be boring.
Keep an eye on your family tree.
Honor your culture
Look up meanings
We can discuss all nicknames.
The middle name is important.
Don't forget to save the initials.
Is Google a software?
Software. Android mobile operating system, smartwatch, television, car, and Internet-based smart devices are developed by Google. In addition to developing the Chrome web browser, it also develops Chrome OS, a browser based on Chrome.