T-shirts are not only highly popular but are also an essential part of casual wear. This specific piece of clothing has a big market, and starting a business with these tees has become quite popular.
Whether starting an online business or trying to set up a physical store, choosing the perfect name for your t-shirt brand is imperative. This article outlines some cool and creative t-shirt brand name ideas to get you started on your new venture.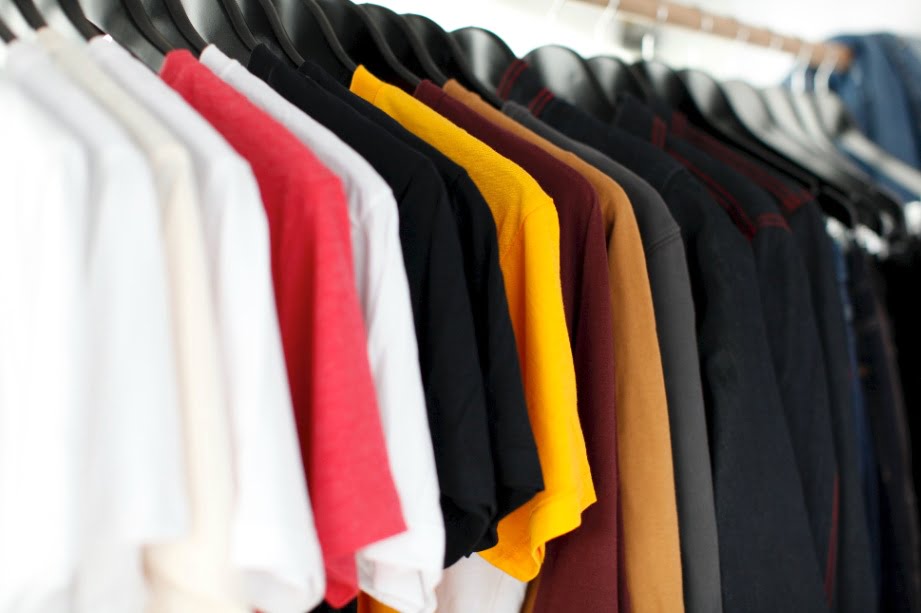 How to Generate Ideal T-Shirt Brand Name Ideas?
You cannot overlook that naming a business is an important aspect of any business you choose to start. Picking an ideal business name for any type of fashion apparel can be challenging.
From printing to design and graphics, everything on a t-shirt needs to be reflected in its name to be successful. When coming up with names for your new t-shirt brand, it's best to keep the following points in mind.
A T-shirt business name must be trendy, stylish, and catchy with a sweet tone to appeal to the customers.
Make use of relevant words to t-shirts in a creative way.
Choose a domain name wisely because
Memorable domain names will help improve organic traffic, branding, and online visibility.
It's best not to use your own name for your t-shirt business.
Avoid choosing a name that is too similar to your competitors or other t-shirt companies.
For creative inspiration for your t-shirt company name, you must go through other renowned company name lists. A catchy brand name will certainly benefit your company. It will direct you to a name that will attract the target audience of your chosen market.
Choose The Right T-Shirt Brand Name
The name of your company should reflect the type of market you're targeting and your potential customers.
The tone and theme of your company name would vary based on whether you want to be creative, commercial, or cute. Be sure to never forget to appeal to your targeted audience in the branding of your t-shirts.
Above all, remember to always be ahead of the curve with these ever-changing fashion trends.
Creative Business Names
Creative names are in high demand in the fashion and clothing market. When looking for appropriate name ideas for your t-shirt company, make sure the name is creative enough to draw attention.
Whether opening an online t-shirt store or a physical company, keep the industry naming conventions in mind. A creative and unique name will work well for the t-shirt business.
Commercial Business Names
Your T-shirt business name should relate to the standards of the e-commerce industry. There are rules to follow while coming up with commercial names, and you must comply with the laws.
To create a name that fits the industry criteria, be sure to assess the quality standards that are accepted. Your chosen business name should be relevant and appropriate for commercial use.
Short and Simple Business Names
When brainstorming a name for your t-shirt business, opt for a short and simple name that is easily understandable by the audience. Overcomplicated names frustrate the customers and don't last in the memory for long.
You should also be selecting a realistic name that could potentially become more profitable over time. However, adding meaningful remarks to the business name will also make it more interesting.
Best T-Shirt Company Names Ideas
Selecting the right name becomes even more important when launching a specific type of business in a market that is already popular. You need to think of nothing but the best names to appeal to the audience and make your company stand out from the crowd. While the definition of best will vary among people, below are some suggestions to make the naming choice easier for you.
CrazyDots Tees
T-Shirtable
Stitch Me Up
EagleTees
Black Hob Tees
Tee Galore
The Gifted Guide
Comfy T-shirts
Splash T-shirts
CottonChirp Clothing
Catchy and Cool T-Shirt Business Name Ideas
Having a catchy name is important if you want your company to flourish in the crowded and competitive T-shirt market. Here are some creative suggestions for memorable t-shirt company names that you may use as an inspiration.
The Right Fit
Comfort & Quality
The T Masters
Trendy Tees
QualiT-Shirts
T-Shirt Shack
Unique T-Shirt Business Name Ideas
Having a unique and attractive name makes a difference in the t-shirt business. It will differentiate your company from the rest and encourage potential customers to find out more. Here are some unique and innovative business name ideas that will draw people's attention.
Inked Tees
VarsiTee
United Style
SolidariTee
Fresh Expression
Vocalbird Tees
My Short Sleeve
Conclusion
In this post, you've looked over a long list of great t-shirt brand name ideas for naming inspiration. However, you might be shaking your head, thinking, "I can't do this." It's perfectly natural to feel that way.
The good news is that you don't have to come up with a brand name from scratch. This article is a quick outline to lead the way for you in naming your business right.
Frequently asked questions
What are some unique names?
Aminah
Belinda
Cinzia
Chantria
Dionne
Cressida
Houda
Haruko
What is catchy name?
It is important to describe a song, name, or advertisement as catchy, therefore it should be attractive and easy to remember.
How do you make cool names?
Name one word
Humor is wild
Name match the syllable.
Put your first and last names in reverse.
Repeat Repeat Repeat
Use Your Name
This tool helps you create analysis.
Provide Prefixes or Suffixes.
What should I name my t shirt business?
T-Shirt Branding Co
Urban Hero
Tee for Me
PersonaliTee
Funky Prints
Graphix
Elite Cotton Prints
Street Art
What are cool name for brands?
Perfect (proficient, perfect, efficient).
Spinfluence
Intellivision
Omnilert
Influitive
Groupon
Securiteam
Technologent
How do I start a luxury t-shirt brand?
Find a niche for your online T-shirt business.
Make Your T-Shirt Your Own.
Validate your T-shirt designs.
Source Your Products
Print Your Designs
Set a Price
Model Your Business
Set up your online presence.
Is Allen Solly a luxury brand?
The brand makes its mark as a premier international brand, offering affordable products and appealing to mass markets. It is a high-end style and offers a wide range of products for every age group, from children and youth to women.
What makes a Tshirt great?
T-shirts made from high quality, pre-shrunk cotton are high quality. This means no itchy synthetic fibers and no shrinking or transform following washing.
How do I design my own T-shirt brand?
How do you create a unique name?
According to how many syllables the name has.
This is an easy spell.
There is no difficulty expressing this word.
Your child's initials
Your other children's names.
Choose a gender-neutral name.
You need to know what your child's last name is and how it sounds with it.
The premium tee offers a smoother, silkier feel and a more structured, mid-weight fit than regular t-shirts. Tri-blend: An old-fashioned style with a soft, form-fitting feel.
Which is better shirt or t-shirt?
There is a certain difference between shirts and T-shirts-shirts are generally dressier than casual t-shirts. Shirts can be worn for any occasion, while t-shirts generally only work well in informal settings. When deciding what to wear the morning, it's usually better to wear a shirt rather than an undershirt or tank top.
What type of shirts sell the most?
Sell black tshirts. With black shirts, the most money goes to them. I love wearing black because it goes with everything, it does not get dirty, and it is the most neutral color for my closet. Many people wear black. Light-colored shirts not sell well, and white shirts sell little.
How do I make a catchy brand name?
Use acronyms
Create mash-ups
Get inspired by mythology and literature.
Use foreign words
You should use your own name.
Look at map
Mix things up
The partner should also be another company.
Which is best brand for t-shirt?
Oversized Uniqlo T-Shirt
Brooklinen Prospect Tee
T-Shirt with a short sleeve.
T-Shirts under Armour
Tees Crew Neck Clean.
T-Shirts made with cotton for men by Calvin Klein.
Carhartt Men's T-Shirt
Everlane Premium-Weight Crew. BEST OVERALL.