Naming your business sounds like an easy task until you attempt it. There are many names to choose from, and not all of them will represent your travel business well. This article contains travel business name ideas that might suit your needs.
But before we delve into them, we need to understand how choosing the right business name impacts your business's future.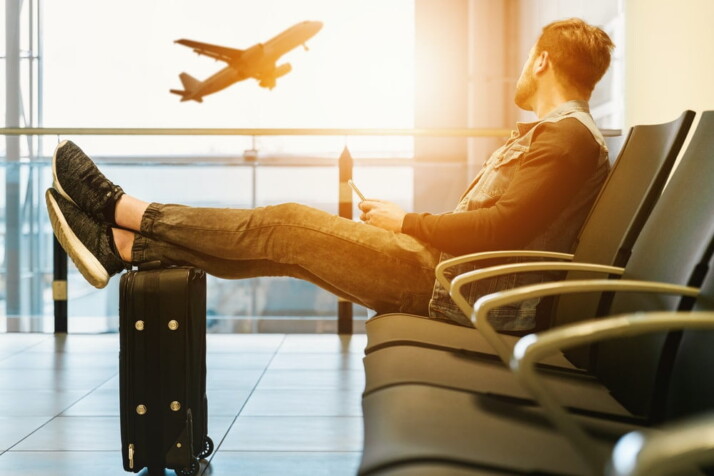 Why is a Business Name Important?
A business name serves as the representation of your business. It tells people who you are and what you do. Your business name will appear in all content, platforms, and media forms. (i.e., business cards, articles, websites, commercials, etc.)
A business name should provide a clear connotation of what your business does and what you represent in the world.
It gives your customers an idea about your products and services. If you're starting a travel business, use tourism-related keywords in your business name.
It's also essential to understand the industry you will compete at. It will help you identify what your customers need and want. A good agency name should communicate the strengths and quality of your service.
Understanding the Tourism Industry
The tourism industry relates to the idea of people traveling to other destinations. A travel agency guides clients in making the best use of their travel time by providing them with transportation, accommodation, etc.
Clients in the tourism industry usually expect relaxation and recreation. They want to explore new locations and build a connection with a place and its people.
Essential Things to Remember When Creating a Business Name
Here are some things to consider when creating a travel business name.
Identify Your Target Market and Brand Identity
Determine the type of customer you want to attract based on budget, experience type (leisure, cultural, or adventure), locale, and experience. This will narrow your search, and it will give you a clear picture of the message you want to convey.
Brainstorm with Partners
If you're unsure what to do with company name ideas, try to brainstorm some ideas with a coworker.
Think outside the box when coming up with a business name. Don't be afraid to use colors and adjectives to help your business name stand out.
Use Short and Simple Words
Your business name needs to be short and straightforward, so people remember it easily. Find a unique and catchy phrase to help you stand out from the competition.
Rhyming and alliteration help make your names unique and memorable. They're great techniques to use in your company name. Here are some examples of travel agency name suggestions that use words that rhyme.
Fancy Flights
Smiles for Miles
Cool Cruise
Use Descriptive Words
If you want to create travel company names that sound exciting and exotic, think carefully about the words you use. Some words can sound bland, while others will stimulate a reaction in your customers, drawing more people to your brand.
Descriptive words are short and can describe the type of services or products you offer. If your travel tour specializes in tropical exploration, reflect that in your name.
Check Name Availability
There are 73,249 registered travel agencies in the US as of 2022. It's essential to check that your name isn't already registered. You'll also need to check domain name availability because sooner or later, you'll need to create a company website to drive more sales.
Searching for an internet-friendly name is essential to things like SEO. It affects your sales funnel regarding Instagram accounts, blogs, and websites and how you market your site and get more traffic.
It would be best if you had a name that would rank in Search Engines and drive online traffic to your website. It's imperative when you consider that 90% of travelers are also more active on social media while on vacation.
If you want to know whether it is trademarked or not, visit the USPTO.gov website.
Choose a Scalable Name
Before choosing a travel agency name, try to gauge your expansion potential. There are times when words can limit your expansion options.
For example, don't specify leisure travel in your business name if you plan to offer adventure travel services later. Be wary of using the names of locales in your name. You don't want your business to be tied down to a single locale.
Make Sure You're Happy with Your Name
Ensuring that you're happy with your name is arguably the most important among all these tips.
A business name reflects your identity as a company. You wouldn't want to associate yourself with a business name that doesn't make you proud.
Use a Business Name Generator
Business name generators are not a magic solution to your business name problem, but they can create name ideas from which to draw inspiration. Next is a list of some travel agency names you might want to consider.
Some Travel Business Name Ideas
Ace Travel Services
Adventure Travel
All Around Seattle
Best Travel
Blue Orange Travel
Brentwood Travel
Centravel
Columbus Business Travel Inc.
Dakar Travel & Cruise
Dreamland Travel
Evergreen Travel Insurance
First Class Tours
Flight Aware
Getting Married Travel
Gone Again Travel and Tours
Happy Vacations
Holiday Planners
International Adventures Travel
Lido Travel & Cruise
Nature Nuts Adventure Travel
Ocean Pacific Travel
Overseas Leisure Group
Pic-a-Place Travel Inc.
Princess Cruises
Royalty Travel Systems
Sea City Consulting
Sky High Travel
Smart Travel Solutions
Star Business & Travel
Sunset Vacations
The Smart Flyer
Top Tour & Travel
Travel Tech
Twin City Travel & Tourism
Vacation Tour & Travel Inc.
Windy City Travel
Travel House
Travel Traders
USA Holidays
Waterways Cruise
Wildland Adventures
World Adventure
The Bottom Line
Every business has to start somewhere, and branding your company is a great place to start. With a handful of creative and catchy travel business name ideas in your pocket, you can start building your brand a little easier. Good luck!
Explore All
Business Names Generators Articles