Cancelling a wedding can be difficult, especially when people you care about are helping you plan the event.
It can be a tough thing to communicate to guests about your need to cancel. You might feel like you need to be in contact every day or worry that they will think of you negatively. You might even worry that you might never hear back.
But you're an adult and have the right to make your own decisions. Most of the time, canceling a wedding is a good idea—at least if you're not looking to make a huge mistake.
Here are tips and sample emails to help you handle the situation.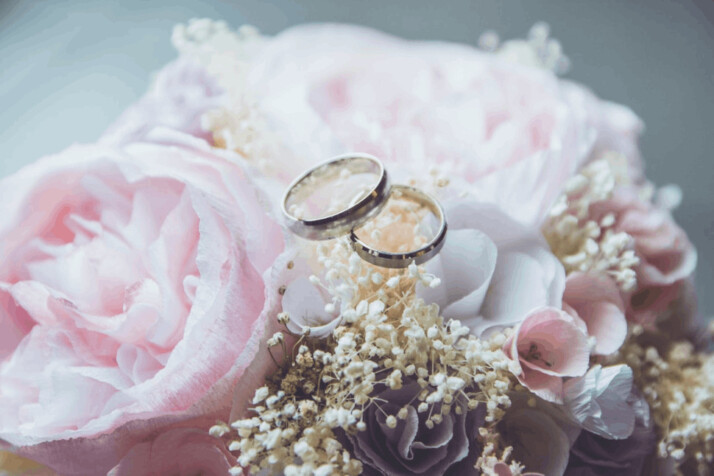 Tips and Samples: Cancel Wedding Email
Our tips and samples will help you figure out how to cancel the wedding without upsetting dear ones. Let's get started.
1. Communicate with your family right away
Even if they haven't been involved in the planning process, it's likely that they're just as thrilled about the wedding as you are. This means they will be as disappointed as you are. If you encounter resistance, you can use the following language to maintain your boundary:
"Dear friends and family,
"I am aware that you find this situation disappointing but the health of our immediate family and friends is our primary priority. We believe this is the greatest decision for us. We hope you can support our choice."
2. Establish contact with your guests as soon as feasible
Everyone is closely monitoring this issue, and your guests have likely been wondering what will happen with your wedding. We suggest reaching out via email and phone if you do not receive a response to your correspondence.
There are many adorable wedding postponement templates available. However, if you're postponing or canceling your wedding, the following sample language can be used in emails or on your wedding website:
"Dear friends and family
We've been keeping a close eye on the coronavirus situation, and we're worried about the health of our loved ones. We've therefore made the hard decision to cancel our wedding.
Holding the wedding at this time could be a death sentence for some people we love very much. We want them to come to our wedding, so we will wait until it is safer for them to do so. I love you all and hope you stay healthy."
Now is not the time to talk about whether or not you're rescheduling or putting off. Keep the message short and easy to understand.
If people don't respond to your email, you might want to call them to ensure they got the message. This may be too big or painful for you to do alone. So, ask your friends or family if they can help you make the calls.
3. Discuss rescheduling with your vendors before canceling totally
After attending to your guests, call your vendors. Email is your most excellent option, but you should also use the phone.
First, inquire with each vendor regarding their scheduling policies. Explore rescheduling possibilities with vendors if you can, as a total cancellation might be pretty costly.
Most vendors are small family businesses, and everyone is experiencing significant financial setbacks due to the pandemic. Your cancellation could be their business's demise.
You must examine your contracts to determine each vendor's cancellation policies. Some merchants may repay a percentage of your money if you withdraw by a particular date.
The closer you are to your wedding day, the less likely you will receive a refund. Accept the fact that the majority of the money you've already paid will not be refunded if you must cancel altogether.
Inadvertently, the longer your vendor keeps the date for you, the less likely they will be able to rebook it after you cancel.
Again, your wedding vendors are tiny businesses that this pandemic has severely impacted; we're all human and hurting.
Conclusion
Cancelling a wedding is difficult and stressful. But with these, tips and samples of our cancel wedding email, you can do it with the least amount of drama and heartache.
Explore All
Cancellation Email Generator Articles