Sometimes, the instructors need to postpone or cancel a class by notifying the students with a class cancellation message. Although it's not an ideal situation, you will probably encounter it at some point.
Perhaps the instructor could be ill, or the conditions are unfavorable to conduct the class. There are instances when there are not enough students enrolled in the class to continue the session.
Regardless of the reason, you want to notify the students beforehand about class cancellation. This article provides tips to craft an effective class cancellation notice and minimize the negative impacts.
What Is a Class Cancellation Message?
A class cancel message is a notice that appears on the school or university website when a class you are enrolled in is canceled. Instructors can use a class cancellation notice to inform students before classes are impacted or whether they have canceled them.
If a class cancellation message appears, you will be given an option to change your schedule to avoid the canceled class.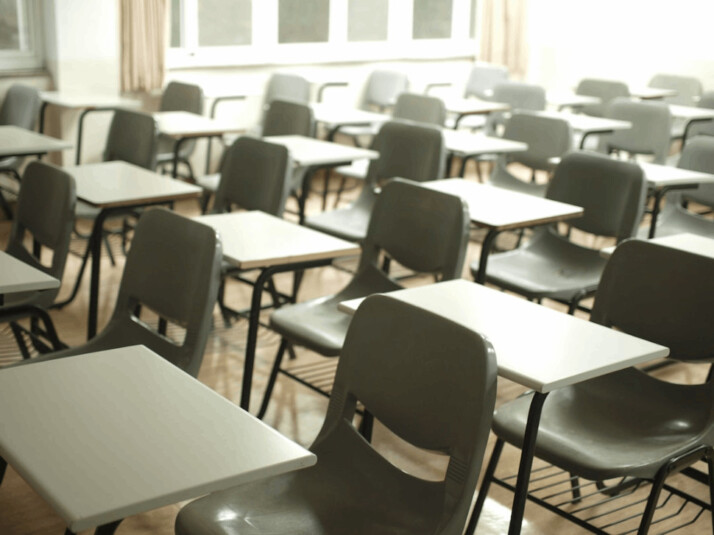 Tips to Minimize Impacts of Class Cancellation
Canceling a class is not an easy decision. While the reasons for cancellation could be serious, it may cause inconvenience to many students.
Some disappointed students might look for other classes. They might even find the program unreliable and stay away from registering again. Here are some effective tips to minimize the impact of class cancellation on students.
Establish a Cancellation Policy
Students may be more willing to accept your decision to cancel a class if you have a clear and accessible cancellation policy. Cancellation policies are a means to establish limitations on when and how students may withdraw from a class without incurring fees.
These policies help describe the factors that can cause an instructor to cancel a class. You must include explanations as to why classes might be canceled. Also, inform students how cancellations will be announced.
Make sure to outline your refund and rescheduling policies. You can include these on your course registration form as links or PDF attachments. Even if the student doesn't study this policy before enrolling, it can help to make your decision seem more rational.
Inform Students of Any Class Cancellation Possibility
You must make students aware of any changes as soon as possible to prevent any negative impacts. Giving students advance notice of changes could make managing planning and rescheduling easier.
Whether the weather is worsening or the instructor is ill, it's wise not to make the students wait until the last moment. Let students know there is a possibility of class cancellation and announce an alternative date to reschedule the class.
Provide Alternatives for Students in the Cancelled Classes
Canceling a class and handing over a refund is never a good approach to dealing with class cancellation issues. It's important to keep the students engaged by providing alternative options.
If you plan to reschedule your class date, ask students if they would like to switch their enrollment to that session. They might not be able to commit to the new date, or you might need extra time to pick a new date.
Offer to add them to a waiting list, so they can preregister for the following session if that happens. You may even put them on a mailing list for early notice, so they can sign up before the next session is announced. Perhaps, you could also offer alternative courses close to the canceled one. Some students might just be interested in those sessions.
Provide Students With a Refund or Credit Option
Students do not want to pay for classes they did not take. If a class is canceled, offer students a refund. Or you could provide the chance to put their payment toward the cost of a future session. These options must be described in your refund policy, but make sure to also reiterate them in the class cancellation email.
You could also offer students a discount code for future sessions. Students don't expect it, and this is not even necessary. But it can help you build goodwill following the disappointment of a canceled session.
Conclusion
In case of a class cancellation, the most important thing is to ensure that the cancellation doesn't cause too much upheaval. Consider implementing the steps in this post to handle a class cancellation better. You will not only be able to help your students in an unfortunate situation but also keep your university's reputation at the point.
Explore All
Cancellation Email Generator Articles