Sending a party cancellation message due to weather problems can be difficult. The worst news someone can receive about an event is its cancellation.
It's frustrating for event organizers, business owners, and guests alike. In some cases, the reason for the cancellation is unavoidable, such as an unforeseen weather event that leads to unsafe conditions.
You want to ensure your guests understand when you postpone, change, or cancel an event. Fortunately, party organizers have more alternatives than ever before to stay in quick and straightforward communication with guests!
In the event of inclement weather, we outline ways to inform guests about the party cancellation with an appropriate sample message to guide you.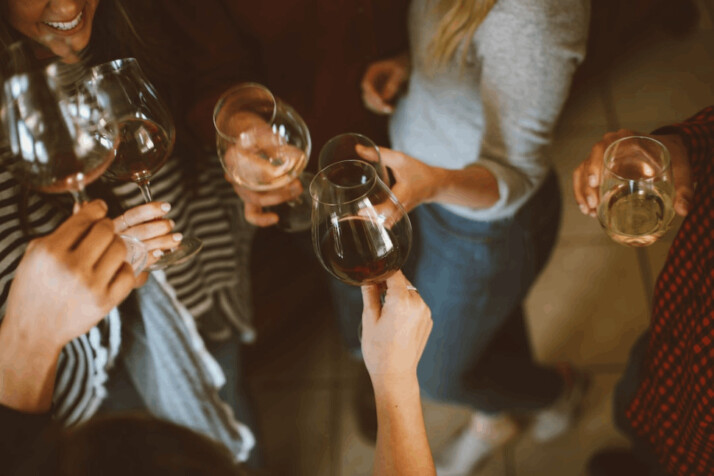 Effective Methods to Notify Guests of Party Cancellation
The weather conditions can also turn a festive event into a mourning spectacle. Therefore, it is prudent and necessary to notify your guests of party cancellation due to bad weather.
If you communicate the cancellation of your party in advance, you will likely maintain goodwill with all of your attendees. Here are the six most important avenues to reach and notify your guests.
1. Email
Email is the best method for formally notifying guests of event changes. In the subject line of your email, explain the issue, whether it's a delay, cancellation, or anything else, for example, Party Postponement.
In the body, give the most pertinent situational data, be detailed, and anticipate any inquiries. Explain why it isn't holding, which is for the safety of your guests; they will appreciate your candor.
Include information about whether and when guests can expect future updates, what they should do with their tickets and your contact information.
If the weather threat can be predicted days in advance, send an email every day leading up to the event. If a last-minute, same-day cancellation occurs, send at least two to three emails to guarantee guests receive your message.
2. Text
Texting party guests can be the fastest way to notify guests about weather-related changes or postponements. Regardless of the circumstance, your message should be concise and send party guests to your website or social media pages for additional information.
In the event of a postponement, indicate that the event will no longer occur as planned and provide contact information for additional information.
If the situation is still unfolding, text guests once to advise them of the potential difficulty and again if there are any developments.
Each paragraph should also drive readers to your website for additional details. Send a final text alert the day before the event if you decide to postpone it.
3. Social Media
Due to its viral potential, social media is one of your most effective tools for promoting your event update. Take the time to post multiple updates on your social feeds throughout the day (or days).
You could also send readers to your website for more information. Encourage followers to repost and share your announcements to expedite the spread of the news. Additionally, put the post at the top of your profile so that it is the first thing that visitors see.
If you made a Facebook event and folks said they were "interested" or "going," post updates there. Facebook's newsfeed algorithm may prevent many of your followers from seeing a post from your page.
But, a post straight to the Facebook event should notify everyone who RSVPed. Consider allocating small cash (anything from $50 to $150) to boost your Facebook page's posts to reach an even larger audience.
4. Performer/Guest Relations
Encourage your event's performers, speakers, and special guests to announce your postponement via their own social media profiles. This will improve the likelihood that your guests will receive the information.
To guarantee the correct information is shared, recommend that they use a post you've written. Include a call to action for attendees to visit your website or app for continued schedule updates.
5. Website
Your website is the central information hub for your event. Therefore, you should include updates regarding potential weather-related postponements.
In each of the aforementioned communication channels, you should direct users to your website for the latest, most comprehensive information on the problem. If your event must be rescheduled, include new dates and contact information in your message.
6. Event Application
A tailored mobile event app is ideal for keeping your attendees informed. An event app can feature the latest announcements, schedule details, and other vital event information. It's also a valuable communication tool in the event of a weather-related postponement.
By sending an alert to all of your app's users, you will reach the audience most interested in your event.
If you have a few days' notices of a probable postponement, send at least two daily push notifications from the event app.
If significant rescheduling or cancellation announcements need to be made, send an additional notification. For last-minute concerns, send at least two alerts before the start of your event.
Format: Party Cancellation Message Due to Weather
From,
Designation
Name of the company
Address of the company
Date: __/__/____ (date)
Subject: Apology for cancellation of the party due to bad weather
Dear Sir/Madam,
This letter pertains to the occasion set for / / (date). I would like to extend my heartfelt apologies on behalf of _________ (name of the firm) for the cancellation of the celebration due to ________ (bad/rainy/adverse/other) weather. We sincerely apologize for the inconvenience caused.
Regarding this topic, we beg your pardon, and I hope you acknowledge the circumstances.
Thank you for your cooperation and understanding.
Yours sincerely,
Signature
Name
Contact details
Wrapping Up
A party cancellation message due to weather is a common, yet unfortunate, occurrence. When this occurs, it is crucial to keep your guests informed, so they know what to expect and what further adjustments may be necessary.
Also, consider how you would like to inform your visitors of the event change, and then use one of the above-mentioned approaches.
Explore All
Cancellation Email Generator Articles