Are you looking for the best anime channels on YouTube? You have come to the right place!
The classic Japanese culture animations, known as Anime, are the new sensation mainly among the younger generation. These anime channels are undoubtedly taking the leap and becoming popular.
Gone are the days when you had to download illegal anime episodes. Now you have numerous YouTube channels to legally watch anime for free without hassle.
This article outlines the best Anime YouTube channel and makes life easier for Anime lovers.
Importance of Catchy Description for Anime YouTube Channel
YouTube channel descriptions can serve as virtual business cards for visitors. They are an important marketing tool for the success of your YouTube channel. The more visitors you can bring to your YouTube channel via YouTube, the more income you'll make.
Writing a catchy YouTube Channel description is essential for content success. The description is usually a few sentences that help the viewer determine whether or not an anime channel is worth subscribing to.
Keep the description short, and to the point so there is no confusion. It should clearly explain what your YouTube channel is all about and what they can expect to get from your channel. This will increase the chances of attracting more people to become loyal subscribers.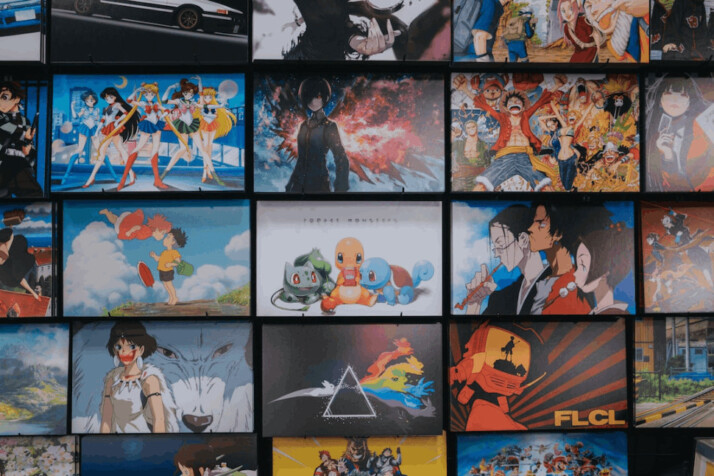 The Best Anime Channels on YouTube
YouTube is an online hub for so many different and absolutely amazing channels. So if you love watching Anime, this list will be a savior.
From hilariously long, drawn-out romance scenes to the cutest animals, there are so many fun videos for you to watch! Check out these three best Anime channels on YouTube for your next binge-watch session:
1. Ani-One Asia
Ani-One Asia, a distributor of anime owned by MediaLink International Limited, is an excellent YouTube channel for Anime lovers. This YouTube channel publishes a range of anime episodes, highlights, voice-over artist interviews, and original video content with team members.
Some of the most popular and loved shows on the channel include Yamada-kun and the Seven Witches, Yuru Camp, KonoSuba, and Code Geass.
Members can join Ani-One ULTRA, a paid subscription, and gain the member badge. They can also watch Overlord, The Executioner and Her Way of Life, and other novel series.
2. Muse Asia
Muse Asia is one of the most popular Anime channels on YouTube for watching Anime videos and episodes for free. This channel is owned by a Taiwanese business named Muse Communication which distributes Anime movies and series worldwide.
With the Muse Asia channel, watching Anime has been more accessible on YouTube. The channel offers both English and Chinese subtitles for audiences to enjoy.
You can find popular and recent Anime series like Spring 2022 Anime Spy x Family, One Punch Man, and Hyouka on Muse Asia. If you love anime, Muse Asia will be your go-to on YouTube.
3. Animelog
Animelog, also referred to as AniLog, is one of the best and most popular anime channels on YouTube. It started as a Japan-focused YouTube channel but subsequently expanded internationally.
This channel worked in collaboration with other popular Japanese studios like Toei Animation Co., Shogakukan-Shueisha Productions Co., Kodansha Ltd., and more.
The goal of this channel is to stop unlawful anime uploads, boost anime viewership, and establish itself as a worldwide platform for anime distribution. The channel offers popular shows, including Hungry Heart, Kon'nichiwa Anne, and Aware! Meisakukunn.
Conclusion
New Anime channels on YouTube are popping up all the time. An important factor to consider when starting out on YouTube is how you will market yourself.
It's essential to write a catchy name and interesting description for your YouTube channel to attract more visitors. And if you're an Anime fanatic looking to watch free Anime series, this article outlines the top three anime YouTube channels for you!
Explore All
Channel Description Articles