Gaming is a very popular niche on YouTube. So it's no wonder why so many gamers are starting their own channels. If you plan on following suit, it's essential to know some key points on how to grow gaming channel on YouTube. And this article is here to give you just that.
Starting your channel is a challenging task. You must consistently create interesting gaming content to attract and keep your subscribers.
Some channels work for months, if not years, to gain a stable subscriber count. But the tips in this article aim to make that easier and faster for you. So keep on reading to find out how.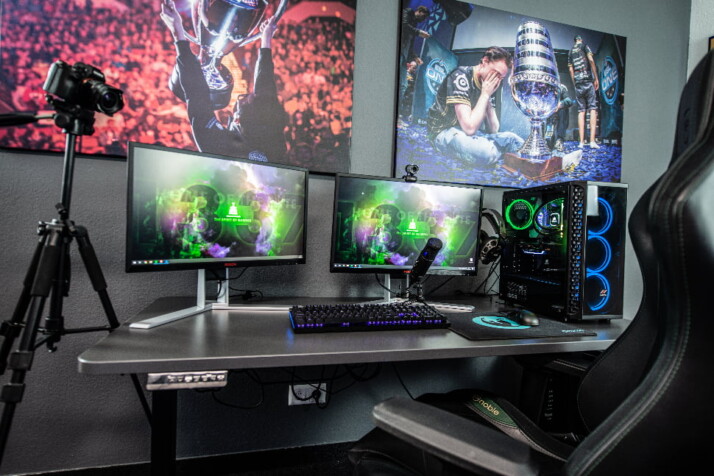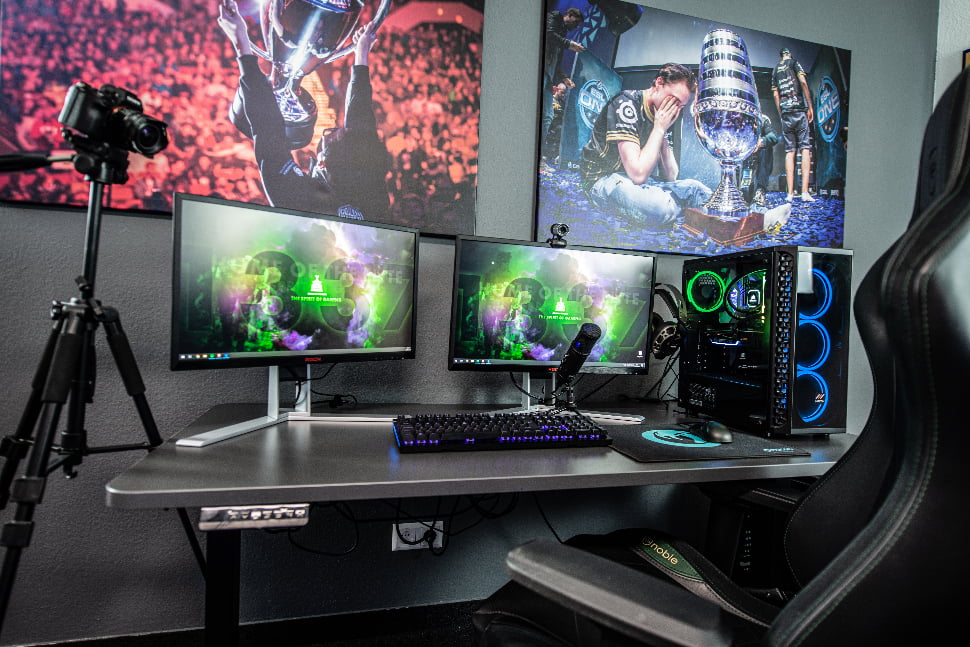 What Do You Need for a Youtube Gaming Channel?
To set up your channel for success, you need the right equipment to record your videos. Here are some of the things you need to get your YouTube gaming channel off the ground.
Gaming Device
Will you play on your computer, laptop, phone, or video game console? Whatever it is, make sure it can handle the game you plan to play. You don't want your video recording disrupted by lagging devices.
High Definition Camera
A high-definition camera is one of the most important things you need to record your videos. You can use digital cameras, webcams, or even your phone with good camera features.
Microphone
A good quality microphone is also a must for recording your videos. This is especially helpful when you're recording gaming reviews, reactions, or interviews.
Screen Recording Software
Choose a reliable screen recording software for recording your gameplays. You can use this for making walkthrough videos or gaming tutorials.
Lighting
Everything looks better under the right lighting. Make sure to get the proper lighting equipment. You can use ring lights, LED lights, and overhead lights to make your videos look professional and give them a more defined quality.
Appealing intro and outro
Let's not forget your channel intro and outro. This is what starts and ends your videos, so make sure they're attractive to viewers. Keep it short, punchy, and relevant to the content. You can have a beautiful in-game footage intro of your current game and then smoothly transition into your video.
How to Grow Gaming Channel on YouTube
Optimize Your YouTube Videos
Optimizing your videos can get them more visibility on YouTube leading to more new subscribers. You can optimize everything from your title, video description, and channel about page. Do your keyword research and get to know the keywords that get the most searches. Use these keywords whenever relevant to your content.
Upload Consistently
Set a schedule for your uploads. You don't want to upload too often. Your audience may get tired of it. And you also don't want to upload too few videos and risk losing your audience. Try to spread your uploads over the week. One to three uploads a week is a decent number.
Engage with Your Audience
You want to build a community with your subscribers. And to do that, you need to engage with them. This can be as simple as replying to their comments or sharing posts they've tagged you in.
Go live
Live streams are very popular now, especially for gaming content. They provide your viewers with new, exciting content and help keep them engaged. It's a lot more interactive and personal than watching a video.
Work With Other YouTubers
Connect with other Youtubers in the same niche as you and try collaborating on videos. This will ensure your video gets more exposure because of the collective views of your supporters.
Promote your Channel on Social Media
Go on your social media accounts and spread the word about your channel. Leverage your followers and turn them into your channel subscribers.
Establish Your Voice
There's a lot of competition in the gaming niche, so it's important to establish your voice. Be unique by incorporating your personality into your videos.
Gaming video ideas for YouTube
The gaming niche is pretty broad, and there's an endless list of content ideas that you can work on. Here are just some of them:
Live Stream your gameplay
Make a game analysis video
Make How to videos
Host gaming challenges
Make game reviews videos
Make personal info videos
Gaming Q&A
Share gaming news
Make videos about easter eggs
Make speed run videos
Create a compilation video
Game highlights
Gaming walkthrough
Gaming reaction
Interview videos
Final Words
Turn your passion for gaming into a profitable YouTube channel by learning how to grow gaming channel on YouTube. Remember to keep up with the newest games and trends. Stay connected with your audience so that you can provide them with entertaining content for years to come.
Explore All
Channel Description Articles