YouTube is one of the largest marketing channels and is a very effective platform for promoting your content. The description for the YouTube channel is important to rank your content higher on the platform.
Therefore, it is essential that your marketing material presents the best picture possible and is information-packed. Even though YouTube has strict guidelines, your descriptions don't have to be boring.
Here are a few content marketing tricks you can use to write better YouTube descriptions.
What Is a YouTube Channel Description?
A YouTube channel description is also referred to as the YouTube About Page. It is a short summary of the kind of content you produce on your channel. Any YouTube channel will include a section under the About tab that contains a description of the channel. This description is also featured on the YouTube search results.
With millions of videos uploaded to YouTube daily, making your channel stand out is important. You must thoroughly describe the high-quality content you produce.
Why Is Your Channel Description Important?
Your YouTube channel's About tab could appear a little obscure and unimportant. You might think people would just watch the channel trailer or a few of your video content to decide on a subscription.
However, your channel description appears in both the YouTube and Google search results. And it's frequently your only opportunity to get the people to click through.
The two most important reasons to focus on your YouTube channel description are as follows:
It helps you communicate your content better. This is a great way to quickly convey the idea behind your YouTube channel. Your publishing schedule, video style, core subject content, and even your personality can promptly turn a random visitor into a subscriber.
YouTube is the second largest search engine after Google. Around 2 billion logged-in users visit the platform every month. You have a chance to provide the right content to your ideal viewer, which could lead to a new subscription.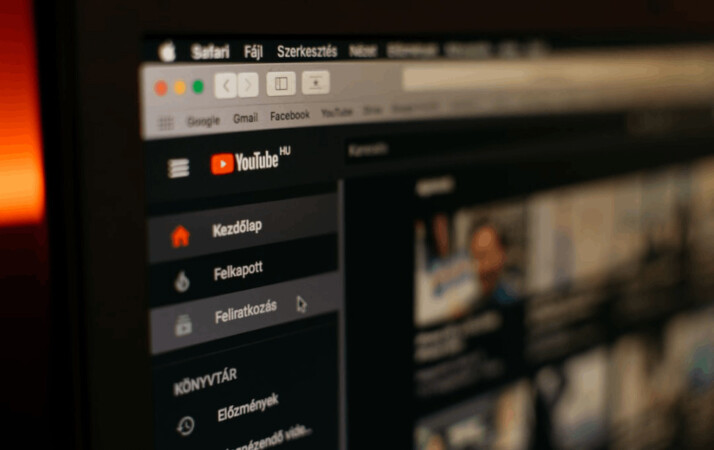 Tips to Write Great Description for YouTube Channel
There are some important things you need to know before you start writing your YouTube channel descriptions. You must write an enticing yet accurate topic for your channel. Here are some tips for writing great descriptions for a YouTube channel:
1. Be As Specific As Possible
The best thing to do while writing the description for the YouTube channel is to make the benefits of watching your content obvious. This can be achieved by being as specific as possible with your description. One of the most common mistakes in YouTube channel descriptions is vague assertions.
2. Emphasize the First Hundred Characters
The first 100-150 characters of your description are significant. This is because YouTube uses this snippet to show your channel in the search results. This is the part people would read first about your channel. So, make sure to effectively communicate your channel's content and ideas to stand out.
3. Use Searchable Keywords
Various ranking factors come into play to rank videos and channels on YouTube. However, YouTube gives a lot of importance to the keywords you use in your channel description when it comes to rating your channel.
Also, people are likely to reach your video more on Google searches than on YouTube itself. So, combine keywords based on Google trends and YouTube to improve your channel's discoverability.
4. Keep the Viewers in Mind
For most YouTube Channel descriptions, it's important to communicate the benefits the viewer will get from watching your video content.
YouTubers often make the channel all about themselves and start their description with what they like and do. But, this is not the appropriate method to draw in visitors unless you have a personal brand with a massive fan following.
5. Include a Clear Call to Action
Don't hesitate to end your Channel's description with a clear call to action to subscribe. This motivates visitors to subscribe while they are viewing your channel page.
The most effective calls to action are simple to read, urgent, and clearly offer a benefit to the audience. Both your channel description and your video should contain a call to action.
Conclusion
YouTube is a platform that allows creators to share their talent with the world. With it becoming so common every day, it's never been more important to make the most of your channel.
It is essential to give your audience an idea of the type of content that you produce and what's in it for them. This article provides tips on writing better and more effective descriptions for your YouTube channel.
Explore All
Channel Description Articles