Creating and putting out great videos on your motivational YouTube channel is not enough. You need to give your viewers a reason to subscribe to your channel. How to do this? With a well-thought-out description for motivation YouTube channel!
A great channel description concisely and effectively communicates what your channel is about. Your video trailer may motivate viewers to watch a particular video, but your channel description can win them for life!
A good YouTube channel description can help your videos rank on YouTube search. It can also spike audience interest, resulting in higher views and subscriptions. This guide explains how you can create a mind-blowing motivation YouTube Channel Description.
What Is a YouTube Channel Description?
A YouTube channel description gives the audience a good idea of what the channel is about. It lets the audience in on your brand personality, focus areas, and audience demographics. It also helps the viewer find the right type of content for them.
The channel description is under your channel's About page. A well-written and engaging description helps drive promotional efforts. When used effectively, the channel description is an invaluable resource that gives your audience reasons to subscribe to your channel.
Why Is a YouTube Channel Description Important?
A well-thought-out channel description can be used as a marketing tool to gain subscribers and build a reputation.
Regarding SEO, the channel description can give you the edge you need to rank for keyword phrases related to your topic. It allows YouTube's algorithm to understand, categorize and recommend your content to users.
With an excellent description, your channel can earn more views and better engagement.
6 Expert Tips for Writing The Perfect Description for Motivation YouTube Channel
Crafting an effective YouTube channel description is an essential aspect of your YouTube strategy. It may take some planning, but there are things you can do to make your description stand out and keep your viewers engaged.
Let's see some important features to include in your channel description.
1. Mention the kind of videos you publish
Your YouTube channel description should tell your audience the type of content you publish. State concisely that your channel focuses on motivational videos. This is important because it will give your potential viewers a better idea of what to expect.
2. Utilize the first Sentence
First, state the essential facts, followed by the less important ones. This will help hook your readers and keep them attentive and focused on what is essential. The first 125 characters of your channel description are the most impactful section. It is what YouTube displays in search results, so make it count.
3. Make it evident why your audience should watch your videos.
Developing trust and rapport is very important to gain an audience. Your motivation YouTube Channel Description should convince your audience to watch your videos. It should concisely and specifically describe the benefits of watching your videos. Avoid vague and misleading descriptions that leave your audience confused and wondering.
4. Include Keywords
Use keywords that help YouTube's algorithm understand what kind of content your channel focuses on. These keywords should be what your ideal audience searches for. They should have a low competition rating and a high search volume. You can check the keyword competition and search volume when posting by typing in the search bar.
5. Add your channel's upload schedule.
Another pertinent information to include in your YouTube channel description is your upload frequency. This is a great way to keep your audience coming back for more content.
A simple note like "New videos every Monday" works best; you can decide to use something more elaborate. However, if you're unsure about maintaining a consistent upload schedule, it's better to leave this detail out. You don't want to raise the hopes of your target viewers and end up disappointing them.
6. Include a call to action.
Your channel description is incomplete without nudging your audience on what to do next. You don't want to assume your audience will get the idea, so make the action as straightforward as possible. The call to action you'd choose will depend on your goals. You might want your audience to subscribe to your channel, participate in a survey, or sign-up for your email list.
Examples of Winning Description for Motivation YouTube Channel
Here are some of the best motivation YouTube channel descriptions you could draw inspiration from.
1. Absolute Motivation
Absolute Motivation is a YouTube channel targeted at bettering lives. The channel posts videos of speeches from celebrities, entertainers, and great athletes. The description of this YouTube channel is as follows:
Absolute motivation's mission is to enhance the human experience by creating thought-provoking yet actionable content. That will exercise, stimulate and expand your mind & consciousness through practical techniques and wisdom that you can integrate into everyday life. In addition, we remix and mash-up content to create new pieces of work.
Absolute motivation utilizes the first few lines of their channel description to tell the viewer what to expect. By stating that they share practical techniques that one could integrate into everyday life, it gives its audience reasons to watch its videos.
2. Etthehiphoppreacher
This motivational YouTube channel, owned by Eric Thomas, focuses on self-development. The author is an educator, motivational preacher, entrepreneur, and youth activist. His channel description reads thus:
Eric Thomas, Ph.D., is a critically acclaimed author, World-renowned speaker, educator, and Pastor. ET, as he is better known, has taken the world by storm with his creative style and high-energy messages. His words continue to impact tens of millions of people in several hundred countries across the planet! Through a significant social media presence and his recent domestic and international tours, "ET, The Hip Hop Preacher" has become a global phenomenon! For booking information, please contact https://www.etabooking.com/bookericthomas. For product information, please contact sales@etinspires.com.
This YouTube channel describes the content's impact, prompting people to join the "movement." It includes a call to action, a booking, and a product.
3. CT Fletcher.
CT Fletcher uses his personal experience as a powerlifter and chronic heart patient to motivate people. His YouTube channel description is straight to the point, telling people what to expect.
Welcome to the Official CT Fletcher YouTube Channel! YOU WANT MOTIVATION? Well, here it is! My experiences have taught me that no matter how grave the situation may be, your WILL and Faith can sustain you. Everything is based on your personal desire to be better. CT "THE MASSTER" Fletcher, THE ORIGINAL IRON ADDICT, has several videos geared to help you stay motivated in the gym. All his tips and advice can be used for fitness, bodybuilding, weightlifting, and life! Not only will you find motivational workout videos, you'll also catch a glimpse into his life and the things that are important to him.
4. Life Without Limbs.
Nick Vujicic, the founder of the YouTube channel Life Without Limbs, suffers from tetra-amelia syndrome. He uses his story to inspire millions of people around the world. He preaches the importance of gratitude and self-love no matter the circumstance. His YouTube channel description is as follows.
Nick Vujucic, born without arms or legs, welcomes you to these life-changing resources. Life Without Limbs: Nick Vujicic Ministries is all about sharing this same hope and genuine love I have personally experienced with people. Doors seem to open to a man without arms and legs much more easily than anyone else. We thank God for providing that privilege. I've been invited into unexpected places to share my faith in Jesus Christ, and literally, millions have responded. We hope you will watch, engage with, and share the videos on our channel! To learn more about the ministry, visit http://LifeWithoutLimbs.org.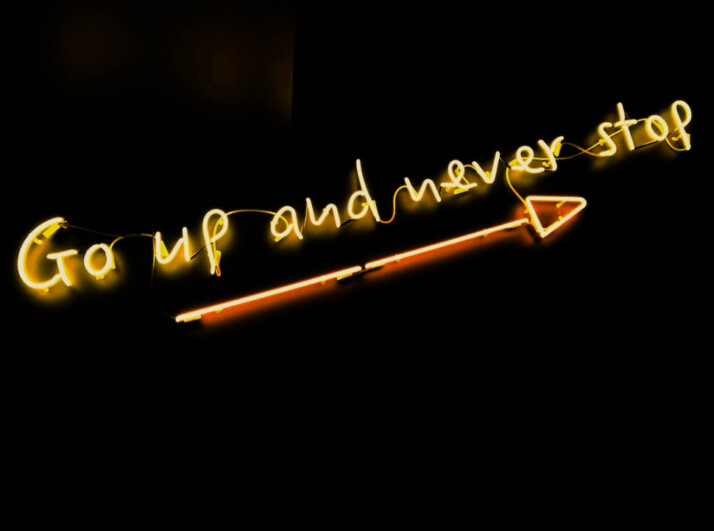 To Wrap Up
A YouTube channel description tells potential viewers what your channel is about. The description is the first thing your audience will see when they decide to subscribe to your channel, so make it count.
Specify the kind of videos you publish, but keep your description concise and to the point. Incorporate appropriate keywords and base your description on the type of viewer you're trying to reach. Done rightly, your YouTube Channel Description can increase your SEO ranking and generate more views and subscriptions.
Explore All
Channel Description Articles