YouTube is a popular search engine in the world and a place where billions of people learn new skills and get entertained. It's also a fantastic resource for learning about fitness and nutrition. If you're a fitness vlogger looking to stand out and gain thousands of new subscribers, you need a killer fitness YouTube channel description.
Your YouTube channel description introduces the world to your content and lets them know what to expect. It's what helps you get discovered by your potential audience. And it's key to grow your subscriber count on YouTube.
This guide discusses writing a fitness YouTube channel description that stands out.
Why You Need A Winning YouTube Channel Description
A YouTube channel description tells your audience about you and what your channel focuses on. It also helps YouTube's algorithm understand, categorize, and suggest your content to the right audience.
You can rank high on YouTube search results by incorporating the right keywords in your description.
Writing a compelling YouTube channel description is essential to your YouTube marketing strategy. An attention-grabbing description will help potential viewers decide whether or not to subscribe to your channel.
Tips for Crafting A Mind-Blowing YouTube Channel Description
A brief and exciting YouTube channel description is essential for connecting with your target audience.
Let's face it; you've got to stand out from the competition to get the most engagement on your videos. So, you must understand how to write a perfect fitness YouTube Channel description.
Here are some pro-tips for crafting a compelling channel description.
1. Specify what your channel is about
The first sentences of your YouTube channel should concisely define the kind of content your channel focuses on.
Also, include a value proposition in your channel description. Give the viewer a reason to subscribe to your channel by stating your videos' benefits.
2. Include appropriate keywords
Include keywords related to your content. Use words people are searching for to help YouTube's algorithm understand and display your content to the right audience.
Having a keyword-rich description will allow people to find your channel.
3. Add your channel's upload schedule.
You may include your upload frequency in your YouTube channel description. This will help viewers follow up closely on your upload schedule for new content. Leave out this detail if you're unsure how often you'll upload.
4. Utilize the first 150 characters effectively.
YouTube displays the first 150 characters and hides the remaining text behind the See More button. So it's best to utilize the first sentences effectively.
Use the space to provide viewers with essential information about your channel, including a reason to subscribe.
5. Include a strong call to action
What action do you want your audience to take? Are you trying to get them to subscribe, watch more videos, turn on notifications, or sign up for a newsletter?
Clearly specify what your audience is supposed to do depending on your goals.
5 Effective Fitness YouTube Channel Descriptions
A well-written channel description can make a world of difference. A compelling, concise description can convince viewers to watch your videos and subscribe to your channel.
Here are some practical fitness YouTube channel descriptions to help you better understand what works and doesn't.
1. POPSUGAR Fitness
This YouTube channel provides fitness tutorials and exercises to those on the journey of healthy living, weight loss, and stress relief. The channel's description reads:
POPSUGAR Fitness offers fresh fitness tutorials and exercises. Find strengthening, heart-pumping, empowering, and downright feel-good workouts you can do at home or on the go. Whether you're looking for full-body routines or moves focused on arms, glutes, or core, we've got you covered. Short on time? Find 10-, 15-, or 30-minute workouts ranging from beginner to advanced in body weight cardio, dance, Tabata, Pilates, barre, and everything in between. And don't miss Class Fitsugar and Dance Fitsugar, our do-it-along-with-us workout shows, and sweat alongside fitness experts and trainers.
Take away: POPSUGAR Fitness highlights its focus in the first sentence. It also gives its audience a reason to subscribe by offering a range of options. This includes home workouts and short-period workouts for people who are short on time.
2. Scott Herman Fitness.
Scott Herman Fitness is another great YouTube channel targeted at helping individuals increase strength, lose fat, and gain muscle. The description of this YouTube channel is as follows:
NEW VIDEOS EVERY TUESDAY & THURSDAY! NO BRO-SCIENCE, NO DRAMA, NO CLICKBAIT, just kick-ass videos geared toward helping you learn how to maximize your workouts and GAINS! Need a CUSTOM MEAL PLAN or program geared toward FAT LOSS, STRENGTH, or MUSCLE GAIN? Then get the guidance you deserve by joining our online community at MuscularStrength.com, and be sure to DOWNLOAD THE APP (MuscularStrength – Android & iPhone).
Takeaway: The description includes the channel's focus in the first sentences. It also specifies an upload schedule, i.e., 'New Videos Every Tuesday & Thursday,' preparing the minds of its audience for something new. The description ends with a call to action asking viewers to join an online community and download an app.
3. Walk At Home.
This YouTube channel, created by Leslie Sansone, focuses on helping people live healthy by performing walking workouts at home. Here's what the channel description looks like.
Walk at Home® is the world's leading fitness walking brand and creator of the original walking workout. Walk at Home® has helped MILLIONS of people live active and healthy lives for over 30 years. Created by Leslie Sansone, Walk at Home® is one of the top-selling fitness brands at mass retail, including Walmart, Target, and QVC. Walk at home's popular YouTube channel has over 3.9 Million subscribers and is ranked as one of the TOP FITNESS CHANNELS on YouTube. For more full-length workouts from Walk at Home, get the Walk at Home APP. Learn more at www.WalkAtHome.com. Happy Walking, Everybody!
Take away: Walk At Home specifies its achievements and the impact made on people's lives, thereby giving viewers a reason to subscribe. It also includes a call to action that prompts the audience to download an application.
4. Athlean-X
Athlean-X YouTube channel description is as follows:
Welcome to ATHLEAN-X™ on YouTube! This is where you can find all the latest FREE workouts, nutrition and training advice. To get you on your way to a healthy, leaner, more muscular, athletic body by training like an athlete. Learn from the physical therapist and strength coach Jeff Cavaliere, exactly what he does with his professional athlete and celebrity clients.
Put the science back into strength to build muscle, keep your muscles and joints healthy, and improve your overall athleticism. Subscribe for free weekly workouts. If you want to look like an athlete… you've got to train like an athlete! Now you can, with the ATHLEAN-X™ workouts here on YouTube! Send Pro Athlete/Celebrity Training Requests to: mediarelations@athleanx.com
Takeaway: The description concisely specifies what the channel is about in the first sentence. It includes a call to action that nudges viewers to subscribe for weekly workouts.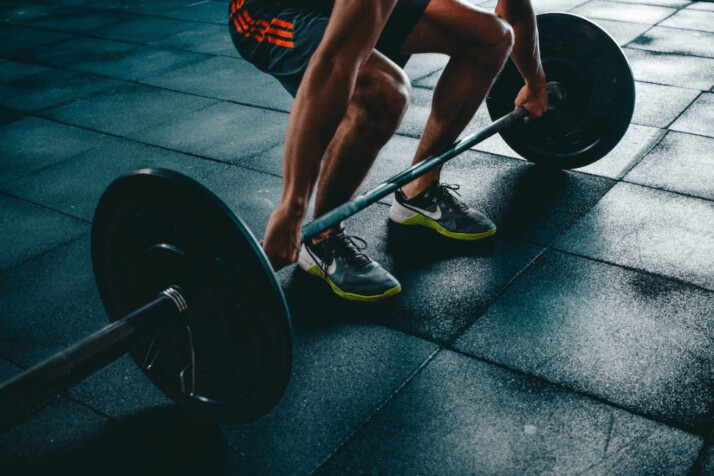 To Wrap Up
A well-written YouTube channel description can help you build your audience and increase your subscribers. With the helpful tips for crafting an outstanding YouTube channel description in this guide, you can write the perfect YouTube description in no time!
Explore All
Channel Description Articles