Hiring a Chief Executive Officer is no easy task. Given their massive role in a company, they must have all the necessary management skills. A CEO needs to be someone who can inspire teamwork and make collaborating profitable.
They need to be tenacious. Companies often have to perform hours of challenging interviews to find the perfect person for the job. To help you out with this, we've listed some CEO interview questions you can use.
You're going to be interviewing the next boss of the company. And you need to make sure to ask smart and insightful questions. Get to know their character and analyze all their qualities.
Ask them these questions, and you're sure to pick someone worthy of the job.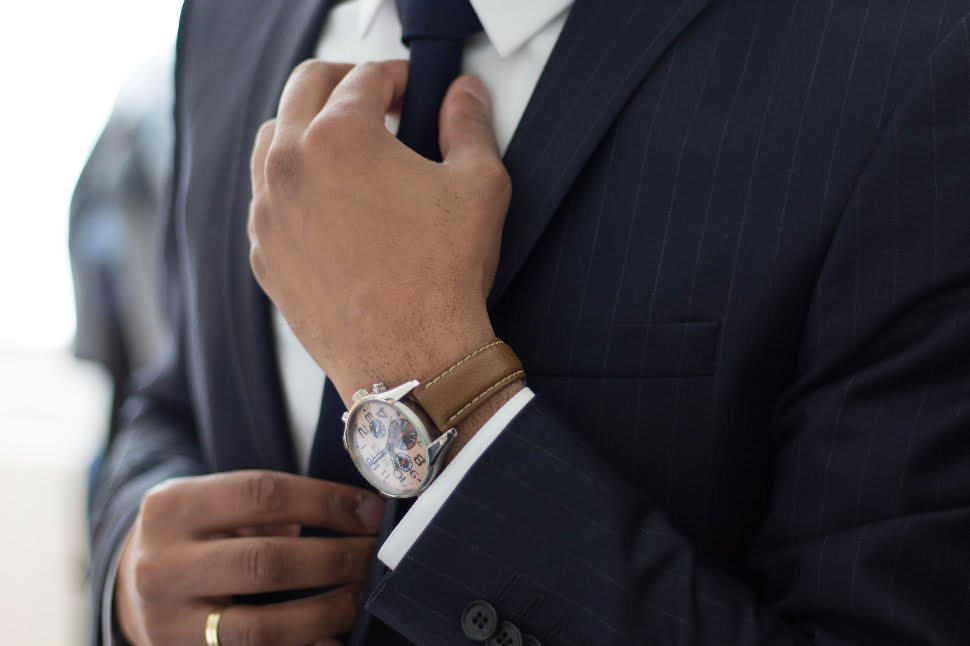 What Is the Role of a CEO?
A CEO has plenty of roles to fulfill. Some of these roles can include:
Leading a team of executives in major decisions such as acquisitions, mergers, joint ventures, or large-scale expansions.
Overseeing the company's employment decisions at the executive level
Assisting and directing the company toward its primary goals and objectives
Encouraging communication and cooperation among divisions to create unity in the organization.
Assisting the organization's financial structure and ensuring it is well-supported for its mission and goals.
These roles are not easy, and they are significant to keep the company functioning. They help lead the organization and everyone around it. That's why choosing a capable person for the job is very important.
How to Prepare for a CEO Interview
Company CEOs are some of the most powerful people in the business world. They often stay in position for decades. And studies have shown that they can use their leadership to steer a company's direction and performance.
With that in mind, picking a company CEO is essential. So how do you prepare for it?
Do in-Depth Research
You're going to have to comb through several candidates vying for this high position, so it's essential to filter the information you find.
You'll want to learn everything from their time at their previous company, achievements, and any nuances in the candidate's skill set. This all helps you understand the kind of person you are interviewing.
Prepare Your Questions
The CEO interview questions you need to ask should be relevant to the job position. It is critical that you also ask questions that pertain to management. You can ask about their business vision and their leadership style. Aside from management questions, you can ask about the candidate's experience and the kind of technical knowledge they have.
Smart CEO Interview Questions
About Leadership Philosophy
What is your leadership philosophy? How do you embody it?
Could you tell me something about your leadership style?
How can you inspire teamwork in a large organization?
In what type of organizational environment is your leadership style most effective?
How can you make a high-performing executive team?
How have you motivated your staff in the past?
Tell us how you led your team through a challenging situation. How did you use your leadership skills to accomplish your objectives?
How do you engage with people across all levels of your organization?
About Financial Management
How would you handle over-budget departments?
Can you tell us how you've used cost-benefit analysis to decide what kind of action should be taken?
How were you able to reduce company costs in your last position?
How have you handled tough budget cuts or restructuring agreements in the past?
What accounting and financial reports do you find most useful?
For Hiring Executives
How do you recruit top talent?
How can you leverage your professional network to recruit top talent and find expert professionals?
Tell us what you've done to recruit top talent in your previous work.
How can you ensure that you have the right people in the right roles?
What characteristics are you looking for in a leader?
How do you ensure a leader fits the company culture when hiring?
What do you think about using Assessments in the hiring process?
Do you think AI should be used in the hiring process?
Personal Questions
Why do you think you're a fit for this role?
Briefly describe your work experience.
What are your strengths and weaknesses?
How are you better than all the other candidates?
What do you do to stay motivated at work?
When was the last time you felt you failed?
Where do you see yourself and the company five years from now?
What are your top priorities in life?
How do you deal with changes in the workplace?
Qualities a CEO Should Possess
The skill set needed for a CEO can vary depending on the type of company. But there are common qualities that every leader should possess. And these are what you need to look for in your candidates. Here are some of these qualities.
Adaptability
A change in your industry, sector or business can profoundly affect your strategy, priorities, and decisions. The ability to accept this and change direction when necessary is crucial for any CEO.
Vision
A CEO should define the direction they want the company to take. When a company's CEO believes in its goals, it can get others to invest in its vision.
Trustworthy
A leader must inspire trust and be trustworthy. This is important for a CEO. Stakeholders must have faith in their abilities to lead the company going forward.
Critical Thinking
Critical thinking means being able to make swift and well-thought-out decisions for the company. It also means having the foresight to plan ahead based on research and analysis of current data.
Optimism
Optimism can be an excellent quality to have, especially when guiding the company through tough times. An optimistic leader can help motivate employees to achieve the company's goals. They are passionate about their role and value the people they work with.
To Wrap Up
Choosing your company's next CEO is a great responsibility. That's why it's essential to interview each qualified candidate for the job meticulously. Many things depend on the CEO's leadership, including the company's financial stability.
Don't be afraid to ask tough CEO interview questions. The more information you get from your interviewee, the more you can determine their capability to lead your company.
With the interview, you also will get a sense of the candidate's personality and strengths and weaknesses. Do keep the interview strictly professional and non-biased.
Frequently asked questions
What should I ask an outgoing CEO?
What is your goal for the company?
There are a few things to keep in mind.
The questions
One question at a time is not appropriate.
Do you think your company currently has the greatest strength?
The session is not a Q&A.
Always keep your interest real.
What should I ask the founder of my company?
Can the team accomplish the plan in a unique way?
Who is the best competitor and why?
Is now the right time to start a business?
Why are users so interested in your product?
Can you tell me about your business idea?
Is there any trend you see in the market?
What are good questions to ask CEO at an all hands meeting?
You should nominate a team member who went above and beyond expectations.
What could have improved last quarter?
What projects do you have the most enthusiasm for?
How far has the quarter gone?
What are good questions to ask a new CEO?
Your opinion is that what keeps employees happy?
What motivates people to go the extra mile?
What are your methods of listening to staff members?
What is the importance of employees' energy levels to the organisation's success?
How are the teams in the organisation that are most engaged? How?
How do I impress a CEO?
Start with a small talk that is relevant.
Prepare thoughtful questions
Check out the CEO's work.
Make an agenda in advance.
The data and insights that you want to discuss.
Be prepared to ask for advice.
Share their favorite resources and books.
Ask about your company's vision and strategy.
What is a good question to ask an executive?
How do you best align with other leaders within your organization? What are some of the best ways of keeping your team motivated?
How do you interview a CEO?
Don't be shy. It's important to wear a private investigator's cap — you'll need it to get a handle on the CEO.
Show appreciation for the company.
Don't forget to prove you fit the company culture.
Revisit your answers
An interview questions for a CEO.
Make the right decisions.
What questions should I ask my future boss?
Should I talk with someone outside of our team?
What would you do if you were like me?
Can you tell me what's the best way to ask for feedback and input?
Is there anyway I can improve my potential?
Is there anything I can do to support my team and add value to the organization?
What are your preferred modes of communication?
What is a good question to ask leadership?
What are the core values of your organization? What are your organization's core values? How do others in your organization communicate those values?
How do you talk to CEO in an interview?
1 "
What do you think is your most passionate subject?".".
What challenge do you face?
What draws you to our vision or mission statement? ".
Do you have any questions for me?".
Research the CEO and its employees.
Consider carefully the questions you will ask the CEO.
What questions would you ask a leader?
What are the most important ideas in your organization? What do you or other leaders communicate about your organization's core values?