Depending on the number of positions that need to be filled, the hiring process can be long for applicants. It's even longer for recruiters and hiring managers. Interview questionnaires are a way to expedite the process to save time and money on hiring candidates. This guide contains sample interview questionnaire questions you can use for your recruitment.
But first, it's important to understand what interview questionnaires are, how they differ from interviews, and why they're vital to your hiring efforts. Let's begin.
What Is an Interview Questionnaire?
An interview questionnaire is an application form that contains general interview questions. Recruiters distribute these forms to applicants, who then fill them up.
Interview questionnaires are typically used when hiring for an entry-level position. Entry-level positions require only a basic understanding of the job and little-to-no experience. Therefore, hiring managers can expect a large number of applicants.
The questions you ask determine your hiring decision. It's why you need to take great care in forming your questionnaire. On the one hand, you want to eliminate unqualified applicants. But, on the other hand, you want to make sure that you don't disqualify people who might fit the role.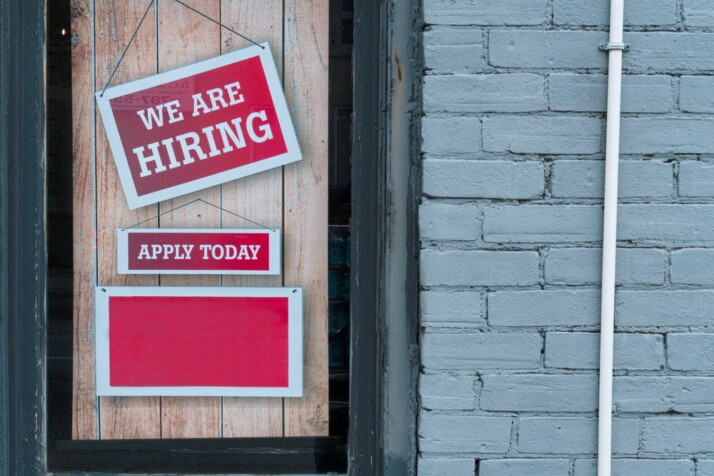 Interview Questionnaires Vs. Interview Questions
While the questions on both these forms of interviews are similar, subtle differences separate their functions. Interview questionnaires elicit straightforward answers and are used to disqualify bad applicants.
A job interview is a formal one-on-one conversation that doesn't only detect red flags and disqualifying traits. They also allow potential employees to explain information related to their credentials. This gives hiring managers insight into their personality, character, and psychological disposition.
For example, applicants have an employment gap because they took time off to pursue higher education. The applicant has the opportunity to explain this employment gap in detail in a job interview.
Take note, however, that neither approach is superior to the other. They should be treated as tools that perform a specific task. One tool is used for broad work, while the other is a precision tool that handles jobs that require greater skill.
Some companies also use both approaches in a single hiring round. Interview questionnaires disqualify bad applicants, while interview questions help to hire the cream of the crop.
Why Are They Vital to Your Hiring Project?
Interview questionnaires are vital to hiring campaigns because they allow employers to better evaluate a great number of applicants efficiently. However, interviewing a hundred applicants in a day would be unnecessarily tedious and time-consuming.
Interview questionnaires ensure better outcomes by filtering the number of applicants you have to meet in person. This allows hiring managers to focus their energy on interviewing the best candidates.
Feel free to use these templates to create your interview questionnaire.
Sample Interview Questionnaire Questions
Give us a brief background of yourself.
What are your strengths?
What are your weaknesses?
Tell us about your five-year goal.
Do you have any health issues that might affect your work?
What do you miss about your present/past job?
What kind of environment do you work best in?
Tell us about your worst failure and how you learned from it.
What do you think of your previous boss?
When are your references available for a quick call?
How do you handle negative feedback?
Why do you think you're ready for this job?
How long have you been working in this industry?
Do you consider yourself a successful person?
What makes you the right person for the job?
What are the three most important things you learned in school?
Share your greatest professional achievement.
Are you a team player?
Tell us about your personal mission and vision.
What are you looking for in this position?
What would your previous supervisor say about you if I were to ask?
Why did you leave your last job?
Tell us about skills that make you ideal for the job.
Why did you choose this career?
Do you have experience handling X products or services?
If hired, when is the soonest you can start?
Tell us about a challenge you faced and how you succeeded.
Give us examples of times you had to perform under pressure.
How did you prepare for this job?
What was your reasoning for quitting your last job?
Do you have experience working online?
What do you know about our company?
Why do you want to apply for the position?
Do you like working with a team?
Describe yourself in five words.
Tell us about something you didn't include in your CV.
List your expectations of the job.
The Bottom Line
It's common for big businesses to use interview questionnaires when hiring for entry-level jobs. They are an effective resource that optimizes the way interviewers evaluate new applicants. This makes it possible for companies to go through hundreds of applicants. Coming up with a short list of candidates most likely to meet client expectations can be challenging.
If the sample interview questionnaire in this article isn't enough, you can also consider using a question generator to write more questions. This will even allow you to create questions that screen different traits.
Explore All
Generate Interview Questions Articles