One of the most essential steps in advancing your career is to interview for director positions. The job requires a face-to-face meeting to assess if you possess business acumen and the personal skills to succeed.
Even if you've spent years gaining professional experience, preparing answers to questions before your interview is always important. That's why we decided to compile some example interview questions for the director position you are applying for.
These examples will help you prepare fully for the intense interview you will face. So, without further ado, let's get going!
Why Are Director Level Interviews Important?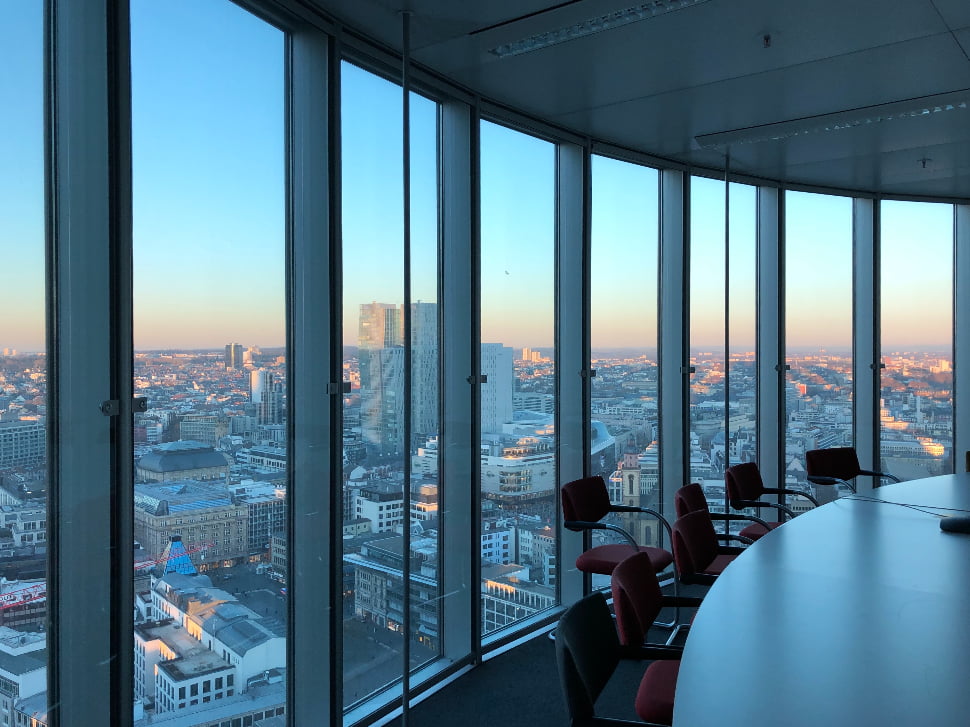 The executive director hiring process includes several crucial steps, one of which is the interview. In addition to managing staff and volunteers, executive directors frequently have fundraising and community involvement responsibilities.
A hiring manager should observe each applicant in person to understand their conduct. In order to help you feel confident and prepared for your upcoming interview, we have compiled a list of questions when interviewing directors.
In some ways, interviews for executive director positions are no different from those for other positions. You should anticipate that the interviewer will spend a part of the interview getting to know you.
It takes some getting used to moving into management. You must plan your approach to this new challenge both tactically and strategically.
The first step is to understand that the questions you'll be asked won't be of the caliber as those you've already answered. Your unique skills and work history were previously the main points of emphasis.
After discussing what to anticipate, let's concentrate on developing your answer repertoire, so you're prepared for the interview.
Managers' answers to behavioral interview questions should always be supported by specific examples, much as we've discussed with behavioral questions previously. The goal of your interview is to persuade the interviewer that you possess experience in addition to knowledge.
Example Interview Questions For The Director Position
What is your proudest achievement so far in your career?
How many people did you have in your team in your previous company?
Why do you want to quit your job in your current company?
What's the reason you think you are the best candidate for this directorial position?
Tell me about a time when you had to let an employee go from your team.
Give us a concrete example that demonstrates your leadership skills.
Tell me a time when you had to handle a subordinate employee.
How did you and your team benefit your previous company?
If you were offered a C-level position in this company, what would you change first?
What was the most difficult day at work? How did you manage it? Did it work out in the end?
How do you reward a subordinate in your team who did excellent work?
Do you see this as a job or as a way of life?
How do you work with a disgruntled employee? How much time do you give the team before letting them go from their job?
If there's a dispute between the upper management and your team, how do you resolve it?
What do you think about the way the company is being managed? What would you do differently?
Which particular skill or skills do you have to make you perfect for this role?
How do you maintain good relations with a client who had issues with our services?
Do you think the pandemic was a crisis or an opportunity? If you think it was an opportunity, how would you take advantage of it?
More Examples of Interview Questions for the Director Position
What was the most valuable lesson you have learned from your subordinates?
How do you ensure that the project stays true to its goals?
What methods do you use to get good ideas from your workers?
What type of management style do you employ? Are you understanding or stern?
Try to come up with simple but great ideas that will add value to the company in a short time frame.
What do you think about the company culture?
Explain how you started a team in your older company. How did you assemble it, and what did you focus on when choosing workers?
What do you think a leader's job should be? What should they focus their work on?
How much time do you need to make significant changes in the company?
Tell us about a time when you are able to help the company in a big way.
What do you look for in a good employee? Which traits do you want to see before hiring them?
How much time do you need in this company to come up with a good strategy?
Why should we hire you for this company and for this job over other candidates?
To Wrap Up
Director-level interviews are crucial since candidates are the first line of defense for the success of the project and the organization itself. As such, interviewers ask directing questions to make sure candidates are up to the task.
After all, this isn't ordinary work. This job affects many other departments, that's why you would need the most professional candidate for it.
Frequently asked questions
What are the 3 best questions to ask in an interview?
Is overtime expected?
How will this work work?
Can you tell me what you are looking for in a candidate?
Is there a way you describe the responsibilities of this position?
How many days does a typical work week consist of?
What would you describe your typical day in this role?
What are 5 unique questions you can ask at the end of an interview?
What kind of experience do you have personally with working for this organisation?
Why did past employees succeed in this position?
Can you tell me about the kind of supervision you provide?
What would you describe your organisation's culture?
What is a good weakness to say in an interview?
These are classic examples of perfectionists, competitive people, and the work they do too hard. However, if you add extra details relevant to the job, they can still prove you have taken the time to consider it.
How do I prepare for a managing director interview?
What have been your biggest challenges in achieving company goals?
Do you know how to stay on track to fulfill your long-term goals?
Who are you as a leader?
Would you be able to describe an experience that you had to deal with a crisis?
How do you interview for a director position?
Show off your accomplishments.
I want to make them imagine a future with you.
Make it personal
Listen to the people you're speaking with.
Practice storytelling
Create a dialogue with open-ended questions.
Reference past conversations
What questions should I ask in a final interview with a director?
What are you hoping to accomplish in the first six months?
What is the main reason for this position?
Your expectations for me would be measured and what could I do to exceed them?
What are the toughest interview questions?
Why do you want this job?
What are the reasons why do we hire you?
In an interview, strengths-and-weaknesses questions are a given.
What was your last job? Was it not pleasant?
How do you deal with conflict with a coworker?
How do I impress a director in an interview?
Understand the culture
Try to research the interviewer.
Demonstrate relevant experience
Be enthusiastic
Make sure you are easy to work with.
The reason you want the job should be clear.
Ask thoughtful questions
Talk to the companies you are interviewing before taking the job.
What are the 10 most common interview questions and answers?
Let me know about you.
How will your salary be?
What prompted you to leave your current job?
Do you understand why we should hire you?
Where do you stand in contrast to others?
Can you tell me what your boss would say positively about you?
What's your greatest strength?
Why are you interested in this director position?
"I see this opportunity as an opportunity to contribute to an exciting/forward-thinking/fast-moving company/industry, and I feel I can do so by/with my.. "I feel my skills are particularly.
How do you answer why do you want to be a director?
Is there anything you would like to do as a Director for our company? In my experience as a naturally decisive and inspirational leader, the role of Director for your company is one I am confident I will excel.