Are you trying to hire new people for your company? Do you prefer people with unparalleled sets of skills? You might want to try asking a few talent acquisition interview questions during the hiring process.
You cannot see some applicants' talents on mere paper alone. Instead, you can properly assess their skills during the interview process. That's why you should ask the most appropriate and befitting questions to reveal their utmost potential.
By reading this article, you will learn how to make talent acquisition interview questions in hiring the best applicants out there. You will learn about the definition of talent acquisition. Also, you will find a few tips on the steps of making questions for it.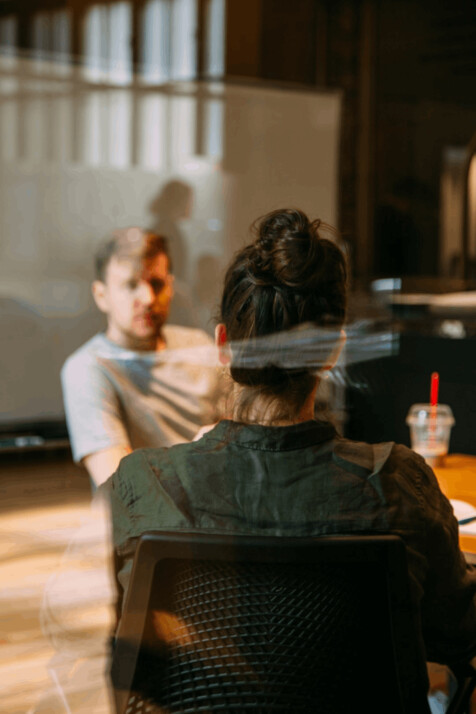 What is Talent Acquisition?
Talent acquisition refers to the process by which companies engage in hiring highly-skilled individuals. It pertains to the processes, strategies, tactics, methods, and systematic approach to recruiting laborers that can benefit the brand's success.
This corporate concept has five steps:
Identification – this is the part when headhunters (or HR recruiters) identify a potential applicant befitting the needs of the company.
Sourcing– after identification, HR recruiters proceed to proactively search for outstanding job applicants that can be of good use for the company's progress.
Screening– this is an evidence-based, factual assessment of prospects based on their career background and reputation.
Shortlisting– this step aims to filter the list of candidates made through sourcing and leave the best out of the most outstanding talent prospects.
Interviewing– usually the final process of talent acquisition, the HR recruiter gets the opportunity to ask questions to the prospects.
3 Things to Remember When Making Talent Acquisition Interview Questions
Finally, you know the basic things about talent acquisition. Now, it is time to learn how to make talent acquisition interview questions for your company's next hiring initiatives.
Take note of these three things to remember and get the best talent prospects out there!
1. Spark Critical Thinking
The questions you must ask should spark critical thinking. You do this since you are trying to look for the most excellent talent out of your list of prospects.
One of the indicators of intelligence and excellence is an individual's ability to critically address questions and problems.
Do not make questions answerable by "yes" or "no." Create ones that require keen explanation and something that will make your applicants ponder in-depth.
2. Easy to Understand
Next, the questions you should create must be easy to understand. Long interview questions tend to be too incomprehensible.
Even the most plausible talents out there might misinterpret the inquiry you are asking them if it is too long.
Also, concise questions help keep the most meaningful inquiries intact. There is no need to over-explain things. The "pondering upon" is up to the applicant to take care of.
3. Engage Meaningful Conversation
Lastly, the questions should also engage in meaningful conversation. Ensure that the applicants will explain further about the solution or insight they shared.
After they answer, you can ask them a follow-up question that intends to dig deeper into their skills. That way, you can see their inner potential even better.
Through meaningful conversations, you can assess if the prospect is well-versed in addressing problems and thought to process.
Examples of Talent Acquisition Interview Questions
Based on your experience, how do you address problems involving programming?
How can you improve our company's management?
What is the most reliable communication skill you possess? Follow-up question: would it benefit the company's current marketing campaign?
If you were the hiring manager, what would you ask yourself, and how would you answer that question?
For you, what is the preferable HR Strategy to acquire the most outstanding talent from excellent people?
How can you improve the company's brand awareness initiatives?
How long have you been working in the recruitment industry?
For you, what does recruiting mean?
What is a successful recruitment process?
How do you address mistakes?
What are your most outstanding communication skills?
Do you consider yourself a "professional?" Why?
For you, what does it take to become a great employee?
How will you properly practice your role?
What is the most important principle in life?
To Sum Up
Acquiring talent from the most distinguished laborers can get too difficult. However, through the interview process, you can find excellent ones through unique interview questions. If you are unsure how to make one, just go back to this article and review the guidelines provided above.
Explore All
Generate Interview Questions Articles