Even if you are a senior-level executive with years of experience, attending an interview can be frightening.
As with any major career step, preparation is the key to a successful interview. Those who study for various interview questions perform better than those who don't.
This article covers the definition of an executive and a list of ten frequently asked executive-level interview questions. We are sure it will to aid you in achieving career success. Let's dive in!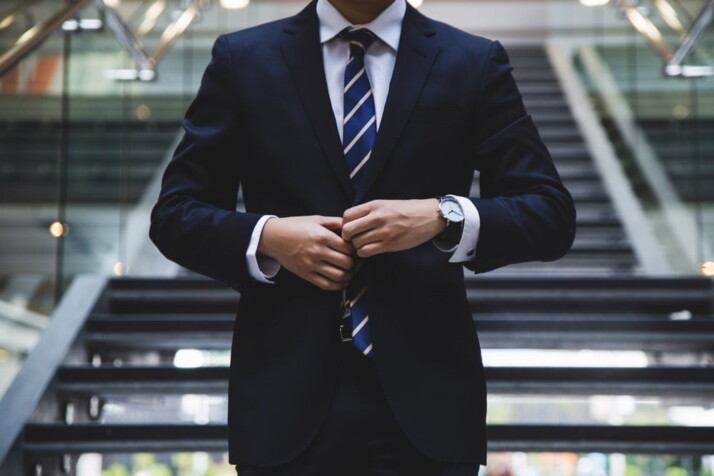 Who Is an Executive?
An executive occupies a managerial role in an organization and implements a strategy to guide the business's operation.
Most executive positions demand a business degree and at least four years of experience. Although they are typically more specific in their portfolio of duties than an entry-level position, executive titles can be just as varied.
Also, like entry-level positions, executive positions can be "management-enabled." That is, they may require the candidate's specialized skills in addition to their higher education and job experience.
How to Properly Answer Executive Interview Questions
In an executive interview, the interviewer will ask you about some of your most treasured aspects as a leader, skill sets, values, and style. Here are some executive interviews questions to prepare for.
1. Please Describe Yourself
Interviewers favor this question because it provides a seamless transition into the official interview and helps them assess your ability to handle unstructured situations.
The key to answering this question effectively is to display confidence, explain your career track, and maintain brevity. There are numerous correct responses to the question, but only one incorrect response: "What do you want to know?"
Work on refining and practicing your response to make a solid first impression.
2. Why Did You Leave Your Most Recent Employer?
It is crucial to be direct and honest when responding to this question, as it may appear challenging.
Avoid being overly nasty if a quarrel or unfavorable professional circumstance prompted you to leave your previous workplace. Even if the issue was not your fault, prospective employers might view you with suspicion.
Instead, emphasize the positive outcomes of your leave and explain that you are excited to move on to the next phase of your career. You might also explain that you are seeking a more demanding position, or you could highlight the lessons you've learned as a result.
3. Please Describe Your Greatest Strength
When the interviewer gives you the option to elaborate on your abilities, some individuals find it difficult to respond for fear of looking conceited.
The following are recommendations:
Select two or three relevant qualities or talents for the position you are applying for and focus on them when answering. Additionally, it can be useful to include comments made by others, particularly superiors, regarding your work or professional qualities.
4. What Do You Believe Is Your Greatest Weakness?
After discussing your best assets, it is normal to be asked about your worst weakness. Answering this question correctly will allow you to display your capacity for self-reflection and self-awareness.
These are two essential leadership skills, even though discussing your faults with a possible employer may feel awkward.
It is best to mention only one flaw, followed by a description of the steps you took to correct it. For instance, if your weakness is that you are a poor public speaker, explain that you have taken lessons to improve in this area.
5. Do You Believe That You Are a Strategic Thinker?
Many interview questions focus on essential abilities for the position being offered. Therefore, ensure that you have instances of your proficiency with each of the necessary essential skills.
Once you have prepared your examples, you should rehearse them aloud in order to talk with confidence during the interview.
6. Can You Describe an Unsuccessful Project?
Similarly to the question regarding the candidate's greatest weakness, candidates may be taken aback if they are asked about their unsuccessful projects.
It is crucial to avoid responses such as "but it wasn't my fault" or "if they had listened to me, it would have worked." The interviewer is uninterested in who was at fault and does not intend to embarrass you with questions about your past errors.
They are searching for someone who can learn from their mistakes and has the experience and knowledge to prevent them from occurring again.
Answering "no failed projects" could indicate a lack of experience, so it is recommended to avoid this response. Give the interviewer a brief narrative with a clear conclusion that displays your learning capacity.
7. If You Could Change One Thing About the Company Now, What Would It Be?
When such questions are asked during an interview, it emphasizes the significance of performing research on the prospective employer.
Executives are chosen for their ability to make decisions and think quickly. Therefore, this is an excellent approach for recruiters and potential employers to assess this ability.
The interviewer will evaluate the candidate's thought process, attitude, and priorities rather than a wholly developed plan.
8. Do You Comprehend the Company's Culture?
In today's professional world, the concept of cultural compatibility is gaining importance in the hiring process. The more senior the position, the greater the need to find a cultural match as these attributes influence leadership style.
Before the interview, candidates can acquire insight into the company's culture by reading the "About Us" section of the company's website. Evaluate how they have chosen to market themselves to clients and the style of their employee's images.
Businesses with relaxed and casual staff photographs will likely have open and informal surroundings. The images are also an excellent indicator of the office's acceptable dress code.
This question can also be posed in less direct ways, such as "What do you do when you're not working?" or "What inspires you?" Therefore, be prepared to speak about yourself in a non-professional manner.
9. Can You Describe a Situation Involving Conflict Resolution?
"I've been quite fortunate and have never had a disagreement at work," sounds dishonest and demonstrates a lack of expertise in resolving workplace conflicts.
Show that you are a team member with good interpersonal skills. You might emphasize your ability to listen to others' perspectives, negotiate, convince, and develop team consensus.
Negative sounding questions are frequently fantastic opportunities to showcase positive characteristics!
10. How Much Salary Are You Expecting?
The issue regarding compensation negotiation remains the most dreaded interview question for executives and non-executives.
Demanding too much could eliminate you from consideration while asking for too little can harm your professional trajectory for years to come.
The optimal response to this question is to ask the interviewer for a pay range first. Alternatively, you may reference your study on the average income for someone in that role in that location. You could also examine salary comparison websites and reference your findings in your response.
Consider your cost of living, the cost of a potential move, and any other additional fees to ensure a career transfer is favorable.
To Wrap Up
Executive interview questions can be stressful, but you can substantially improve your performance with thorough, strategic planning and research.
The most important thing to remember throughout any interview is to engage the interviewer with compelling responses demonstrating the necessary talents for the position.
Instead of stating what you did and were accountable for, illustrate your points with anecdotes that led to results.
Explore All
Generate Interview Questions Articles