Are you applying for a human resources-related position? Have you already prepared for the hiring process? If haven't, you should practice answering HR assistant interview questions.
This article will teach you how to answer HR assistant interview questions. You will learn a few things about the position and some tips on how to ace your interview. Ready to get that job? Read on!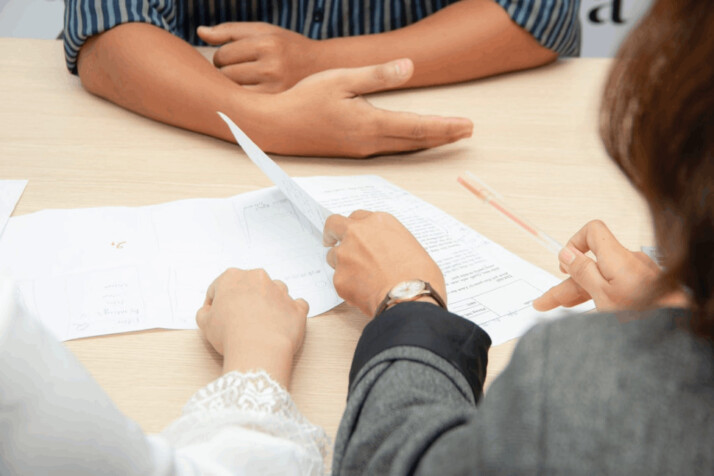 What is Human Resources (HR)?
Human resources are responsible for managing the relationships between an organization and its workers. It is the department responsible for hiring, firing, training, and dealing with labor disputes.
HR assistants handle payroll affairs and the distribution of benefits. The HR Department is responsible for recruiting, training, and managing human resources. These are personnel who work in employment.
This can be a department within a company.
What Is An HR Assistant?
An HR Assistant is someone trained to answer questions related to Human Resources (HR). They help the company's HR department run smoothly.
Also, they hold interviews in person or over the phone. They also have job duties that include responding to phone calls, emails, walk-in inquiries, and conducting an employment screening.
An HR assistant is an entry-level position in the HR field that provides support for the human resources department.
While the job title varies depending on the company, the main objective of the role is to appoint potential candidates for full-time employment. These professionals also provide a seamless recruitment process.
HR Assistant Interview Questions: An Easy 3-Step Guide
Finally, you now know the basic roles of an HR assistant. It is time for you to learn to answer hr assistant interview questions. This role is unlike any role in a company. HR assistants are responsible for dealing with labor affairs and other demands of the company.
That is why employers are meticulous with hiring HR assistants.
With this section, you will learn how to shine brightly in your hiring process by answering questions excellently.
1. Tell Us About Yourself
Recruiters ask this question oftentimes. To be considered by the employer, you should have a clear outline of your career paths.
Also, you need to tell them what skills you could bring to the organization.
Example:
Just a quick background about me, I am Robert, an experienced HR assistant. I came from a prestigious company known as Meta and was responsible for hiring IT experts from across the globe.
Also, I handled labor-related affairs wherein I helped improve the lives of my colleagues. I intend to share my outstanding experience for the beautiful future of your company.
2. Tell Us About Your Strengths
Interviewers often ask candidates to explain their strengths in an interview. They do this, so they can gauge their performance in the role and what skills they would bring to the team.
You can do this by sharing real-life experiences where you used your strengths in solving problems.
Example:
I can recall the time my HR manager told me to inform a colleague about his termination. At first, I didn't know how to tell him because of his grandmother's medical situation.
I cannot imagine telling a grieving man about firing him. So, I negotiated with the management about the status of his employment. Thank God the company kept him and provided assistance for his grandmother's medical needs!
3. Tell Us How You Multitask and Meet Deadlines
One of the most crucial questions employers can ask you is how you can multitask and meet deadlines.
As an HR assistant, it is imperative to have impeccable time management skills.
Example
I certainly can multitask and meet tight deadlines. Also, I am an organized person who creates a list of the things I need to do. Through proper prioritization of tasks, I can meet deadlines before they are due.
In Summary
Applying to become an HR assistant is no easy feat. However, you can notch the hiring process by preparing for the final interview. Remember to follow the tips provided to you through this article as you answer the questions from the panelists. Go get that job!
Explore All
Generate Interview Questions Articles