Most of the HR manager interview questions will be similar for all types of managerial positions. Manager interview questions are about the manager's goals, how the individual has demonstrated leadership, and the best practices the manager has used.
An HR manager is expected to possess a good knowledge of the industry and the organization's goals.
In an ideal situation, your candidate should be able to elaborate on the HR processes of their prior organization.
They should also be able to justify any significant decisions they've made with measurable outcomes. Let the candidate share how their work contributes to the enterprise's overall objectives.
This article examines the responsibilities of an HR manager and the likely questions to beat in an interview. Without further delay, let's delve in!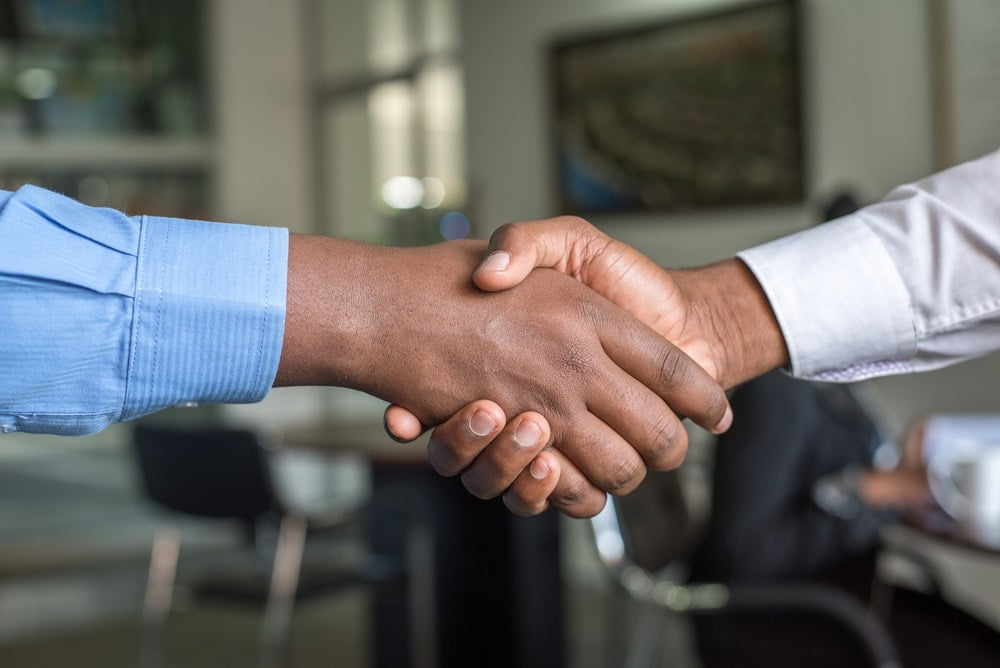 Responsibilities of an HR Manager
The HR profession requires exceptional interpersonal abilities, including a high level of tact, diplomacy, and objectivity.
Your HR Manager must be able to develop effective working connections with management, employees, vendors, and other external resources. They are occasionally required to resolve conflicts, employ and train their team.
HR interview questions are designed to assist you in evaluating your HR Manager's expertise. Expertise in the field of human resources, regulatory issues, technological tools, and overall strategy should form part of the assessment.
Personal Hr Manager Interview Questions and Answers
Personal questions are sometimes asked as an icebreaker to get to know the candidate as an individual. These types of inquiries include the following:
1. "Tell Me About Yourself."
Keep your response brief. Do not provide superfluous information or elaborate on your personal life. Focus on your current position after providing an overview of your schooling and employment history.
You can define your tasks and a project or initiative you are currently working on. Highlight your passions and areas of accomplishment.
2. "Why Did You Choose HR As a Career?"
If you planned to pursue a career in human resources, that's fantastic, and you can explain why and what you appreciate about the field.
If you arrived by a different route, that's acceptable as well. You do not need to pretend that working in human resources was your childhood dream.
Employment in various sectors and occupations can broaden your experience, and you can explain how you've used it to benefit the human resources department.
3. "Where Do You See Yourself Professionally in 5 Years Time?"
Since the interviewer wants to know if your goals align with those of the position or business, being honest is important.
Tell them whether you'd like to focus on a specific area or have additional goals. Outline the steps you intend taking to make your goals a reality.
In the event that you're unsure, it's best to be open and honest about what you're thinking about. You'd like them to know you have high goals and have given this issue some serious thought.
It's possible to show your commitment to this position while deciding your future intentions.
4. Do Your Coworkers and Previous Bosses Have a Good Impression of You?
You want to show off your best qualities, but you also need to show some humility. Don't exaggerate the positive impressions others have of you.
The interviewer wants to know how sincere and straightforward you are. You may bring up a recent performance evaluation in which your boss gave you a high rating. You may even bring up something your coworkers have said about you.
5. Is There a Reason Why You Want to Work As an HR Manager?
Explain why you're applying for this specific position/company rather than applying for a slew of open positions.
Show that you've done your homework about the company and that you'd be a good fit for the position.
The reason you're resigning from your current position can also be explained. Indicate your desire to take on a more challenging role that will allow you to utilize your skills in a more effective manner.
If you're unhappy at work and looking for a new position, Keep your mouth shut regarding your present employer. Not even if such feelings are well-founded.
Your reputation could be tarnished if you show animosity. The phrase "I'm looking for a better working environment" is superior to "My current employment is a complete waste of time."
Answers to Role Job Interview Questions for HR Manager Position
Managing human resources requires a wide range of skills and expertise. The purpose of role-specific interview questions is to find out if your abilities are in line with the job's requirements. Here are a few illustrations:
1. "How Well Qualified Are You for This Position?"
They are looking to see if your education and experience are relevant to the position. This is why you need to be explicit.
It's your chance to show how your previous work experience and accomplishments are directly related to the job description. Also link them back to the fundamentals of human resources management. Explain how your character attributes have helped you do your tasks.
2. Is There Anything in Particular That You Enjoy the Most About Working in Human Resources?
It may be tough for you to pick just one aspect of human resources that you value the most. Is it supporting employees in a direct way? Human resources may probably appeal to you because of the variety of tasks and opportunities to put your abilities to use.
Consider which part you'd miss the most if it were removed. After that, talk about a few other aspects of the unit that you particularly enjoy. In order to show that you enjoy your job, talk about it excitedly.
3. How Would You Drive Success for Our Organization Using Your HR Management Skills?
As a human resources manager, you have a responsibility that goes far beyond just handling employee benefits and filling job openings. HR ensures that all procedures carried out in the company support the company's goals.
Describe your definition of effective leadership and how you measure success in the workplace. Be prepared to outline a project you'd like to implement and its impact on the company's bottom line.
To Wrap Up
HR managers oversee the care and management of a company's employees and are tasked with developing organizational structure and culture. It is essential to demonstrate your knowledge and skill in the interview process.
Frequently asked questions
What is your strength best answer?
Refer to your top strengths, describe how you have used them in the past, and then describe the results you have produced. Answer in a very specific way. Don't just say, "I'm good at X": dive deep and give the interviewer a comprehensive answer.
How do you introduce yourself?
Dress Appropriately
Prepare your speech
Start by greeting the interviewee.
Please indicate your educational qualifications.
Provide detailed information on professional experience (if any).
Please mention your interests and hobbies.
Follow-up Questions: Be Prepared.
Sample 1
How do you introduce yourself in an interview?
Start by greeting the interviewer, greet the interviewee with a big smile, and take a handshake. Then describe yourself by saying your full name and briefly introducing yourself. Please give some details about your family. Keep your body relaxed with confidence.
Can you describe the reasons you think you are the best fit for the HR manager position in our company?
I am confident that if given this opportunity, I will thrive and deliver quality work within stipulated timelines. If given the chance, I look forward to contributing my skills and experiences to your organization.
What is the best answer to HR interview question?
Be honest with yourself. We'll begin by listing the strongest skills and qualities that will be suitable for the job role. Make a backup claim for each of the strengths you mention. Avoid using any strengths you do not possess.
How do you answer HR manager interview?
How do you answer HR questions?
Remember your years of achievement.
Give an overview of your career up to this point without being long-winded.
Use the words from the job posting in your response.
Let's end by answering the question about the role or challenge you want to face and why this company is a great fit.
How do you handle stress and pressure?
Staying positive
Motivation through stress
Accepting things you can't control.
Practice relaxation techniques such as yoga or meditation.
Choosing healthy habits
Time management improved
Make time for your personal life.
How do you answer tell me about yourself?
Remember, this is a first impression that matters.
Make your answer an appropriate one for your job and company.
Know your audience
Keep it professional
However, speak passionately
Don't ramble
Measuring is important-but stop short of memorizing.
Keep it positive
What is your strength?
| Strengths | Weaknesses |
| --- | --- |
| Analytical skills | Hard skills (defined by the job description) |
| Communication skills | Soft skills (such as public speaking) |
| Leadership skills | |
| Ability to work in a team | |
What are the interview questions for HR manager?
If you were the interviewee, what questions would you ask?
What motivated you to consider HR a profession?
Can you describe a suitable HR environment?
Can you tell me what I enjoy most about working in human resources?
How do you plan to pursue your future goals as an HR employee?
What is your weakness best answer?
Assume "what is your greatest weakness" by choosing a skill that is not essential to the position you are applying for and by showing exactly how you're addressing your weakness in practice. Impatience, multitasking, and self-criticism can be good weaknesses.
Why should we hire you as HR manager?
Just looking for an opportunity to prove my talent and skills, I feel. You can count on me to bring success to your company. Additionally, I am hardworking and extremely committed to the team and to work hard. This makes me a good candidate for this role.".