Managerial positions are one way to move up the ladder of your career. A managerial position increases earning power and could sometimes enhance your work-life balance.
There is a lot of competition for management positions, and employers need managers with the skills to develop, direct and lead teams.
You can't know for sure what questions you'll meet in an interview. However, you can still prepare. If you don't want to miss a terrific opportunity because you're unprepared, answer the questions in this article. Let's learn together!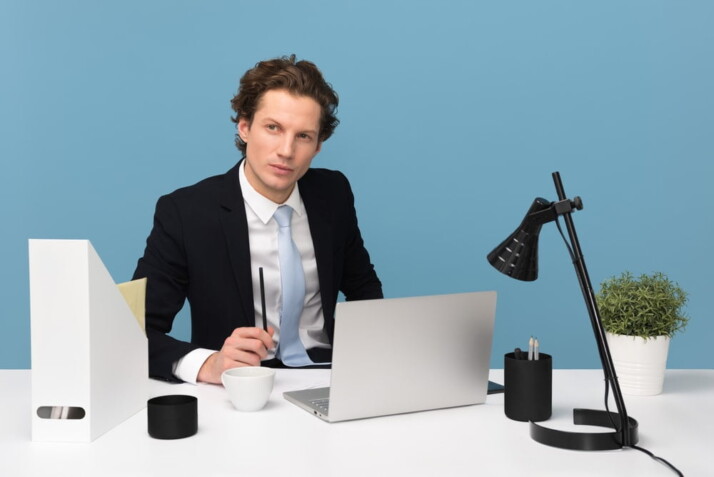 What Is a Management Position?
A management position is one in which a person or company provides direction, planning, and control over the engagement of other people. It could also be over organizations to meet certain goals. These positions typically have much power, influence, and autonomy within an organization.
Management positions are for highly skilled, high-achieving, and sociable individuals with a strong work ethic.
Now that we know what a management position means, let's get into the heart of the matter.
General Interview Questions and Answers for Management Position
Knowing the fundamental questions is a great way to prepare for an interview. You should have a couple of prepared answers for common interview questions.
Questions about yourself, why you want the job, and what the company means to you. Here are other questions you can work on before your interview.
1. What Is Your Managerial Style?
Employers are looking for insight into your communication style, so don't just describe it. Explain how it works by using instances from your own experiences.
Show how your management style leads to success by highlighting some of your proudest achievements as a team leader or manager.
You should prove that you can adapt your management style to the needs of the workplace. Also demonstrate that you are aware of how different management styles could play in various workplaces.
2. in Your Opinion, What Is a Manager's Job in a Team?
Professional boundaries are the focus of this topic, so use it to show off your knowledge. You should begin by defining for employers what "management" means to you.
Highlight with examples to explain to companies how you keep a professional distance while still being friendly with those you supervise.
Managers who work too much on their own risk becoming isolated from their team. And those who are overly friendly risk undermining their authority. Describe how you find a middle ground between the two.
2. How Do You Encourage a Group?
The recruiter seeks to know how you work with different personalities and working styles that form a team.
Give specific instances of how you get to know a team and how you analyze each person's skills while working together. Describe the methods you take to boost employee morale and spur them on to success in the workplace.
3. Tell Us of a Time You Had to Deal With a Difficult Employee
Managers have to deal with problematic or underperforming staff regularly. This question is meant to elicit information about your approach to and handling of conflict and your problem-solving skills. Listening, communication, and problem-solving are all talents that can be demonstrated.
Make sure your solution is complete using the STAR technique (situation, task, action, outcome). You should explain your solution and detail the impact this has had on your team members.
4. Do Your Coworkers Have Nice Things to Say About You?
Avoid sounding pompous, but don't go overboard with modesty. Tell people what you're good at. You can back this up with a real-life example of empathy shown if you're a good listener.
Tell the interviewer about a time you stepped up to aid a coworker if you're supportive. Don't be scared to use nice quotes or praises you've received from others.
If this is your first job out of college, utilize instances from your work experience, volunteer work, or summer jobs to demonstrate your abilities.
It's common for managers to have a lot on their plate. This is a common interview question that aims to elicit information about your management style and how you work with others.
As a manager, explain how delegating tasks makes you more productive and how you spend the time you save.
To ensure that duties are distributed fairly and efficiently, describe how you delegate based on the talents of your team members. You can also explain how you apply your organizational skills.
Give an example of a moment when you successfully delegated work to other team members to support your response.
The Process of Preparing for a Job Interview
Preparation is vital for any interview, but especially for a managerial post.
Employers want to see that you're organized, punctual, and well-versed in the field of the job you're interviewing for. Arrive on time with everything you need and show that you've done your homework for the company.
Candidates who haven't done their homework before an interview are more likely to be passed over by employers. So if you haven't, don't waste your time. Reading up on the company and making a positive first impression will pay off in the long term.
To Wrap Up
Consider interview questions for management position a step-by-step guide on your journey to finding your dream job. During your interview, be prepared to answer questions about your qualifications. Keep your notes handy and review them before your interview day.
Be prepared for questions about your management style, work responsibilities, and specific work experience. Also, be prepared to speak positively about yourself. Offering praises of your skills or accomplishments is a great way to make a good impression on the interviewer.
Explore All
Generate Interview Questions Articles