The process of assembling an all-star team must include job interviews. It is essential to accurately assess each applicant in a brief time to guarantee that the best person for the job is hired.
Not asking a crucial question could make a candidate's profile incomplete. It can also be difficult to compare candidates fairly if interviews change daily.
A template ensures that interviews proceed according to plan and offers precise, dependable standards for assessing job candidates.
That's why, we decided to dedicate this week's post to the best interview templates that you can use for your own interviews. We're also offering some sample questions that you can use as well.
Why Use Interview Question Templates?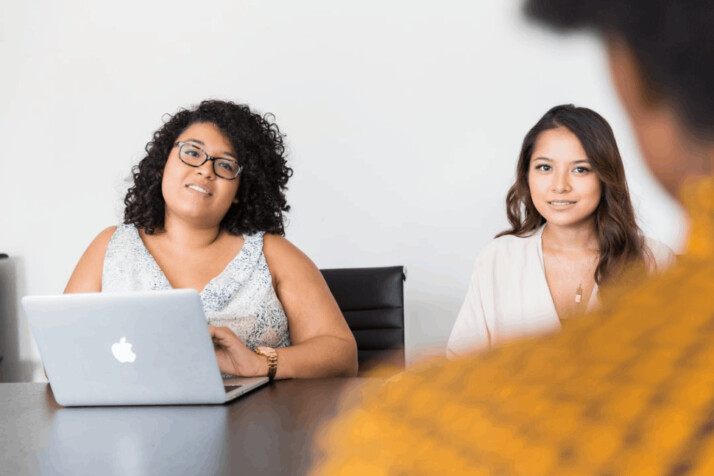 An interview template is a tool that aids in directing a hiring manager during a job interview. Many types of templates can be altered to fit the interview process and questions of any organization.
All parties gain from using templates. They guarantee a fair hiring process and make it easier for all interviewers.
The interviewing process is standardized by templates. Two interviews for the same job can occur at different times, sometimes months apart. Occasionally, an interviewer will have an excellent interviewing day one time but a terrible interviewing day the next.
Using an interview template will result in more consistent interviews, regardless of what goes on behind the scenes. Selecting the ideal candidate for the position is facilitated by this.
Interviewers benefit from templates that aid in recalling all crucial inquiries. It's simple to overlook a crucial interview question.
This is less likely to happen if questions are pre-planned and included in a template. Most interviews have a predetermined length, frequently 30 or 45 minutes.
It can be difficult to finish the interview on time if the interviewee takes ten minutes to answer the first question. If they don't answer all questions, they will have a disadvantage compared to other applicants.
Provide a template that specifies the time allotted for each question or segment, allowing the applicant to address each question individually.
The last point is that interview templates offer common evaluation standards. What characterizes a tense interview? How can two outstanding candidates be appropriately compared? An interview scorecard may be included in a template. This scorecard has points for every question in the interview.
What Should Be In Excellent Interview Templates?
It is possible to modify an interview template to fit the particular job opening and an existing interviewing procedure. Take into account:
Information about the interview, including the time and name of the interviewer.
Greeting the applicant and introducing the interviewer(s).
Essential data to gather regarding the candidate.
A scoring system for interview questions.
Expectations regarding the start date and pay scale.
Have the applicant ask his/her own questions about the position.
How to wrap up the interview.
Examples of Interview Questions
Now that you know the importance of templates, we can look at some example questions that you can use.
How did you learn about this job?
How good are you at following instructions?
Do you want a career advancing in this field?
Briefly explain your previous work experiences.
Why did you leave your older company?
Are you a team player or a solo achiever?
Do you like helping your colleagues?
What do you NEED out of this type of work?
Are you a natural leader? Have you managed teams before?
Why did you choose to move to a new city?
Tell us about the previous projects you were a part of.
How important is customer feedback for you?
Are you able to create opportunities for you and the company?
Why do you think you are great for this specific role?
Are you a team-oriented, people person?
Why hiring you is the right step?
Any other organizations you are a member of?
Are you open to learning new things?
Are there any questions you want to ask us?
What is your initial reaction if a co-worker asks for help?
Please talk about what you can provide to the company.
Do you need instructions to start, or can you take initiative?
Do you like working as a team?
Please create a list of things that you would do during the first days you are here — if we hire you, of course.
Conclusion
A very important part of a job interview is preparation that relies on the interview questions. Interview questions are one of the best-tested ways to assess an individual candidate for a job.
They give important information about what to expect during the interview and how to improve in certain performances. Interview questions help determine the candidate's competency and attitude towards the job. They also provide the interviewer with the information necessary for a decision on the candidate.
Here's a tip: take note of all the answers the candidate gave you. Try to make a scorecard out of these answers you have received. With a scorecard, you will have numeric value assigned to each candidate, making the process easier.
Explore All
Generate Interview Questions Articles