So you've passed the first phase of your job application process with your brilliant resume and compelling cover letter, great! It's time for the next and final stage — the interview.
Imagine having an idea of what the hiring manager would ask in your next interview — how exciting! We've compiled a list of commonly asked job interview questions, alongside tips on how to answer them correctly!
Job interviews come with the pressure of proving yourself to the interviewer. The mere thought of a formal job interview can send chills down the spine. This guide lets you know what hiring managers will likely ask and what they're looking for in your responses.
10 Commonly Asked Job Interview Questions
Tell me about yourself.
How did you hear about this position?
Why do you want to work at this company?
Why do you want this job?
Why should we hire you?
What can you bring to the company?
What are your greatest strengths?
What are your weaknesses?
What is your greatest professional accomplishment?
Tell me about a conflict you've faced at work and how you dealt with it.
1. Tell Me About Yourself.
When hiring managers ask this question, they're not asking to know your life journey or complete employment history.
They're looking for a pitch — a concise and compelling introduction about yourself that presents you as the ideal candidate for the position. Strategically answer this question by following these steps:
Briefly introduce yourself – tell your name and how long you've worked as a professional in your field.
Talk about your current role, work experiences, and relevant achievements to the position you're applying for.
Mention why you want the job and consider yourself a perfect fit.
Sample Answer
My name is Williams Davidson, and I've worked as an IT expert for 5+ years. I have a solid background in cloud computing, having studied Information Technology Engineering at [……….] University.
I've done pretty impressive stuff throughout my career. At Company X, I led a project to manage the end-to-end lifecycle of a cloud environment, which resulted in a significant business growth. Presently, at Company Y, I'm responsible for designing, planning, and managing the cloud infrastructure.
While I enjoy my work, I'm looking to advance my career in cloud networking, which is why I'm excited about this opportunity.
2. How Did You Hear About This Job Position?
This question gives you a chance to show your interest in the company. Share how you found out about the opening, whether from ad placement on social media or in the newspaper.
If an employee in the company shared the job with you, mention the person's name. You'll have a better chance of getting hired if someone credible in the organization can vouch for your skills.
Display excitement for the job and tell why the job role caught your attention.
Sample Answer
"I heard from Kenneth Benson, my college friend, that the technical team of [Company X] was looking to hire a Cloud Associate. He encouraged me to apply, indicating that my experience in Information Technology Engineering would be valuable to [Company X].
I've heard a lot about [Company X], and I'm a big fan of how you do things here. I've always wanted to work for a company with an organizational structure like yours."
3. Why Do You Want to Work at This Company?
This is another chance to stand out. Rather than giving out generic answers that apply to other companies, point out something unique about the company that appeals to you.
Tell what you've learned about the company, focus on its opportunities for future growth, and how you intend to contribute toward it.
4. Why Do You Want This Job?
Interviewers ask this question to know how passionate you are about the job. Identify what makes the job perfect for you (e.g., I am passionate about customer support because I love the continuous human interaction…").
Also, share why you love the company. (e.g., "As someone passionate about helping others, I see the great things you do here, and I'm eager to be a part of it.")
5. Why Should We Hire You?
This is an opportunity for you to sell yourself, your skills, and your expertise without sounding desperate or proud. Instead of saying you're the best, talk about your achievements and experiences. Your answer should tell the interviewer three things,
That you have the required skills to do the work and can deliver the expected results.
That you'll fit into the team and company.
That you're passionate about the company's success.
6. What Can You Bring to the Company?
Interviewers ask this question to know if you understand the problems they're facing as a team or company. They also want to see how you'll help solve their challenges. Before the interview, read the job description closely to identify the issues the company is looking to solve with a new hire. Connect your skills and experiences to the company's pain points and describe a situation where you solved a similar challenge in the past.
7. What Are Your Greatest Strengths?
Address this question by discussing what makes you great and a perfect fit for the position. Discuss one or two of your best qualities relevant to the job role that would help you excel at it.
Tell a story or cite an example of how these strengths helped you excel at a previous job. Mention any other skill you think you possess that makes you a perfect fit for the job.
8. What Are Your Weaknesses?
The answer to this question is not "Nothing" or "I'm a perfectionist." Everyone has weaknesses, and the interviewer doesn't expect you to be perfect. The interviewer asks this question to ascertain your honesty and self-awareness.
They also want to know if your weaknesses will affect your performance in the job role or not. You want to be honest – but don't state something that could hinder your chances of getting the job.
Think of something you struggle with but that you're working to improve. When mentioning your weakness, also state how you're working towards overcoming it. An example could be that you're not great at public speaking. But you've started volunteering more often to head meetings to help you get comfortable when addressing a crowd.
9. What Is Your Greatest Professional Accomplishment?
With this question, the interviewer wants to know why they should hire you, but this time focus on a specific achievement. Mention something you've achieved that is relevant to the position you're applying for.
Don't just state the result; instead, answer the question strategically. It's best to use the STAR method: Situation, Task, Action, and Results. State the situation and task you were assigned to, then describe the steps you took and what you achieved.
10. Tell Me About a Conflict You've Faced at Work and How You Dealt With It.
The interviewer wants to know your conflict resolution and management skills – so be honest when answering this question. Identify a difficult challenge you faced, but do not go into extreme details.
Be professional with your answer, tell the story and answer any subsequent questions. Talk about how you were able to resolve the conflict and mention what you would do differently if a situation like that presents itself.
Other Job Interview Questions
Tell me about a time you demonstrated leadership skills.
Tell me about a time you failed.
Why are you leaving your current job?
What's your current salary?
What type of work environment do you prefer?
How would your boss and coworkers describe you?
How do you deal with pressure or stressful situations?
What motivates you?
Where do you see yourself in five years?
What are your career aspirations?
What other companies are you interviewing with?
What should I know that's not on your resume?
What are your salary expectations?
When can you start?
Is there anything else you'd like us to know?
Do you have any questions for us?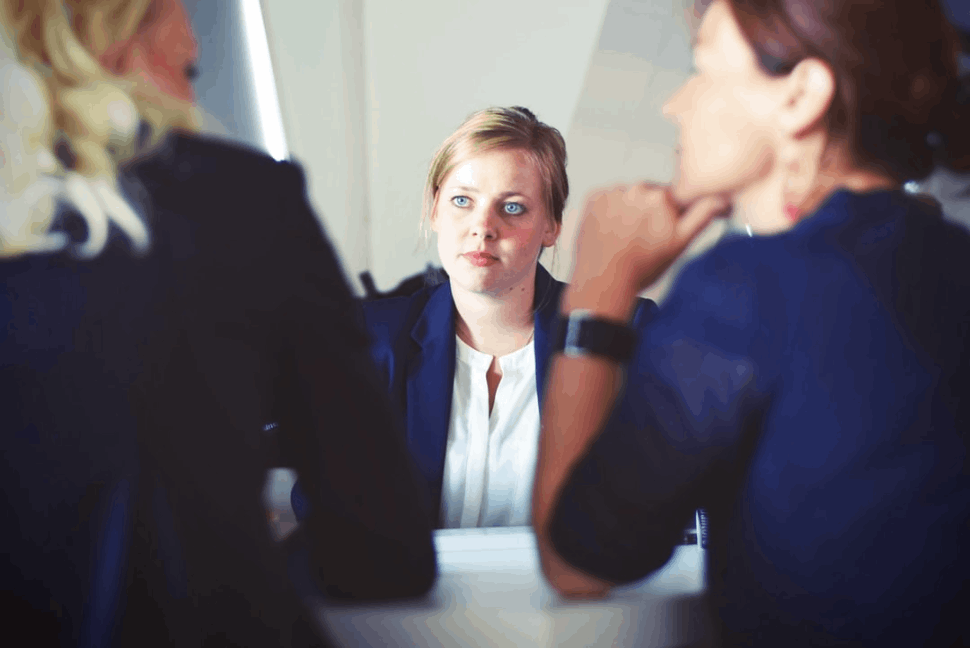 To Wrap Up
It isn't advisable to have canned responses to every possible interview question. But, it is vital to have an idea of these questions and the proper way to answer them.
Job interview questions vary depending on the hiring manager. But most interviewers have the same pattern of answering questions and look out for specific points in your responses. The list of job interview questions and tips on how to answer them in this article will help you ace your next job interview.
Frequently asked questions
What are 10 job interview tips?
Don't Be Cocky
Do Not Be Familiar.
Use Appropriate Language
Dress for your job or company.
Good Nonverbal Communication
Answering questions is important.
Talk About Nothing Too Much.
Listen
What is the STAR method when interviewing?
The STAR method is a structured method of responding to a behavioral-based interview question by discussing the situation, task, action, and result of the situation you are describing. Description of your situation and the task you needed to complete.
What are the 5 hardest interview questions?
In three to five years, where do you see yourself?
Your biggest weakness? Strelka Institute/Flickr.
What salary do you think you deserve?
Is it worth hiring you?
What did your last job not please you?
What are 7 common interview questions and answers?
What do you see yourself in five years?
What are your strengths/warnings?
Why should we hire you?
I would love to hear about you / your previous jobs.
What motivates you to work for us?
Are your salary expectations?
What abilities or experiences will help you succeed in this role?
How do you answer why should I hire you?
Show that you have the skills and experience necessary to do your job and deliver great results.
Make sure you fit in and are a great addition to our team.
Make sure you describe how you'll make their life easier and help them achieve more.
How do you introduce yourself in an interview?
Let's begin by greeting the interviewer first. Warm up with a big smile and go for a handshake. Tell us your full name and briefly introduce yourself. Just some small details about your family. Body language that is confident keeps your body relaxed.
What are 5 main questions asked at an interview?
What about you?
How do you envision your future in five years?
What makes you interested in this job?
Is there any weakness you would describe as your greatest strength?
How do you nail an interview?
When you leave the house, remember the interview begins.
Treat every person you meet as your interviewer.
Make a strong first impression.
Prepare for the small talk.
Send us a message right from the start.
What should I say in a job interview?
You are motivated
Your knowledge of the company is really good.
Working well with others is important.
Plan is in place.
Your goal is to build a career with the company.
This job is exciting to you.
You have the experience for this job.
Your desire to learn is constant.
What are the 10 most common interview questions and answers?
Do you know why you are leaving your current role?
How strong are you?
What would your boss say about you?
How do you make the decision for us?
Your greatest weakness?
Please tell me about yourself.
Do you have salary expectations?
How do I prepare for a 2022 interview?
Interview preparation
Know the company
Ability (clear, cohesive, calm) to speak.
Then speak first
Listening
Do not have desperation, instead show interest.
Show gratitude
How can you impress in an interview?
Do your research
Dress professionally
Arrive on time
Limit distractions
Take into account body language.
Ask questions you know will be asked.
Ask informed questions
Follow up